The Man of Steel becomes the man of gold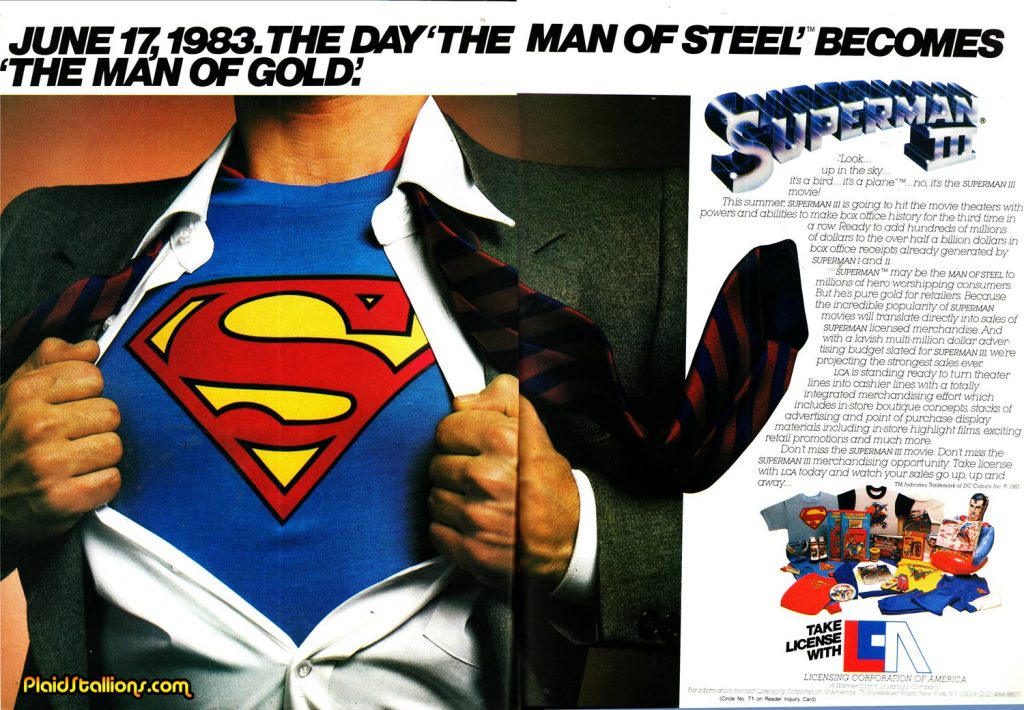 I couldn't get over the sincerity of this licensing advertisement for Superman from 1983. which states that Superman 3 will "Make box office history for the third time in a row" and "we're expecting the strongest sales ever".
I remember seeing Superman 3 with my best friend, we were both 12 and I remember being really excited for a new Superman movie.
The robot lady gave me awful nightmares and the popcorn had me throwing up all night. So, I don't have fond memories of Superman 3 (Unlike Trading Places, the film we saw the week prior which made men out of us, ahem) and likely didn't buy any merchandise that summer.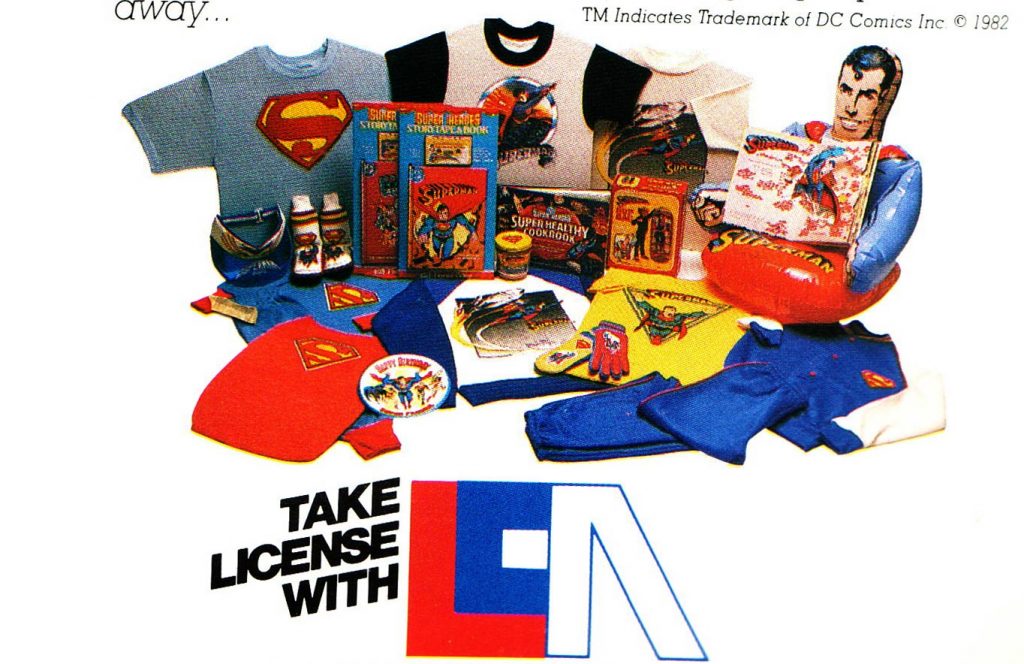 I think it's so weird to see a spread of Superman merchandise that doesn't include an action figure but with Mego going out of business that year and one year until Super Powers, this was a weird void.
My kids have never known a world where they couldn't go to a store and see a Superman action figure in some form. That's a weird concept because i certainly remember "the dark times"