The Lost Dark Crystal Toys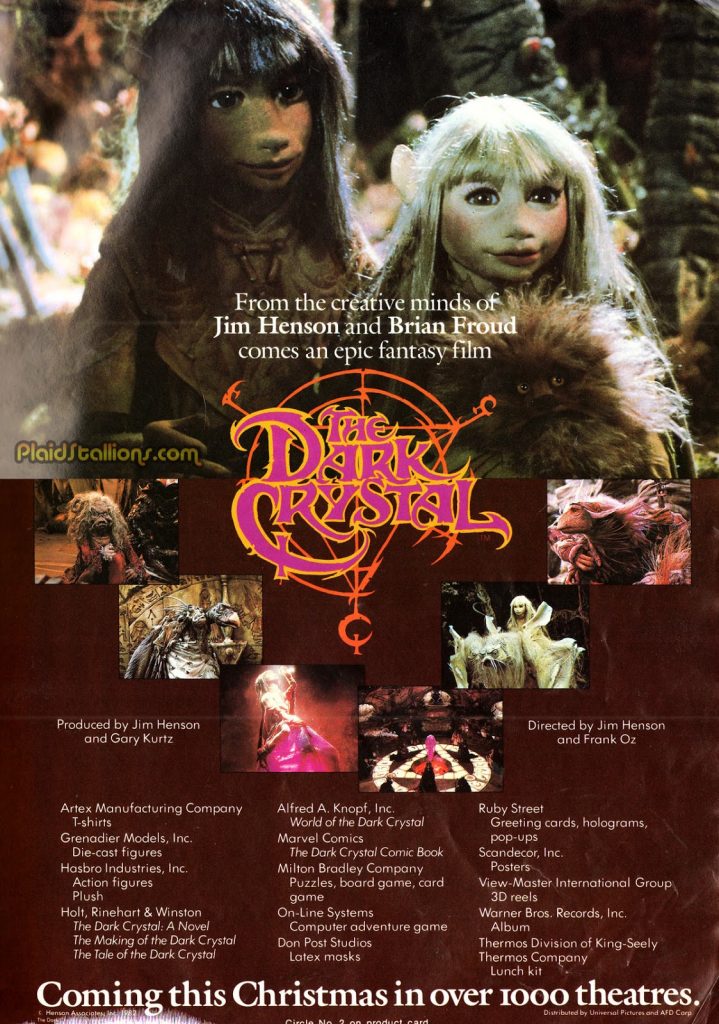 This toy trade ad from Spring 1982 showed a rather ambitious merchandise campaign for the Dark Crystal including Hasbro (actually their subsidiary Aviva) tapped for an action figure line.
Like many Science Fiction and fantasy properties of the early 1980s, like Krull, V and the Last Star Fighter the action figures got left on the run way.

How buyers waffled on such a property yet bought Dune action figures with both hands i'll never clearly understand.