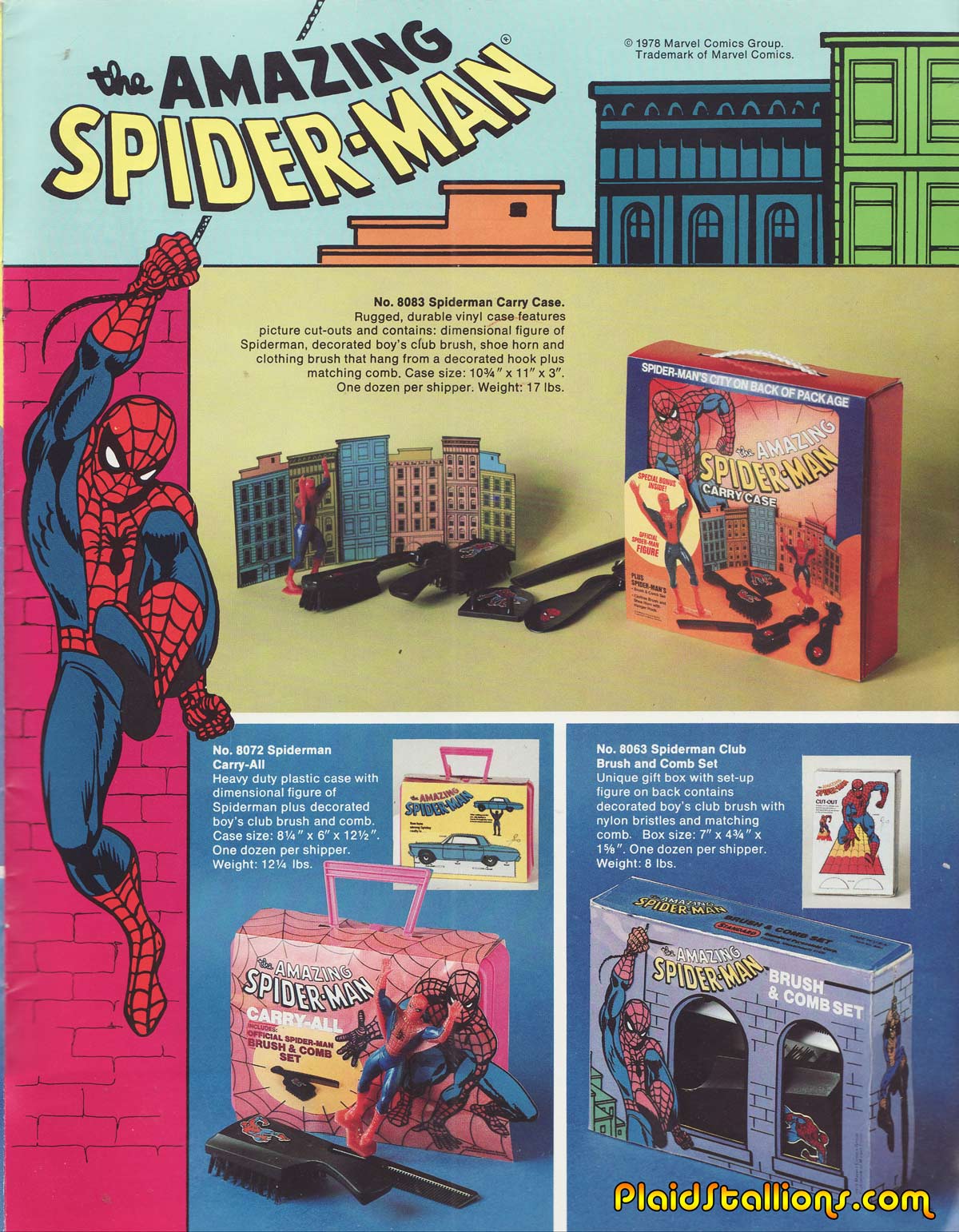 I'm totally fascinated with little bits of weird super hero merchandise like this.


Here we have the marriage of hair care and our friendly neighbourhood Spider-Man, whose mantra of putting his name on everything would put Garfield to shame. This is all the handiwork of the standard Pyroxoioid Corp. (sexy name!)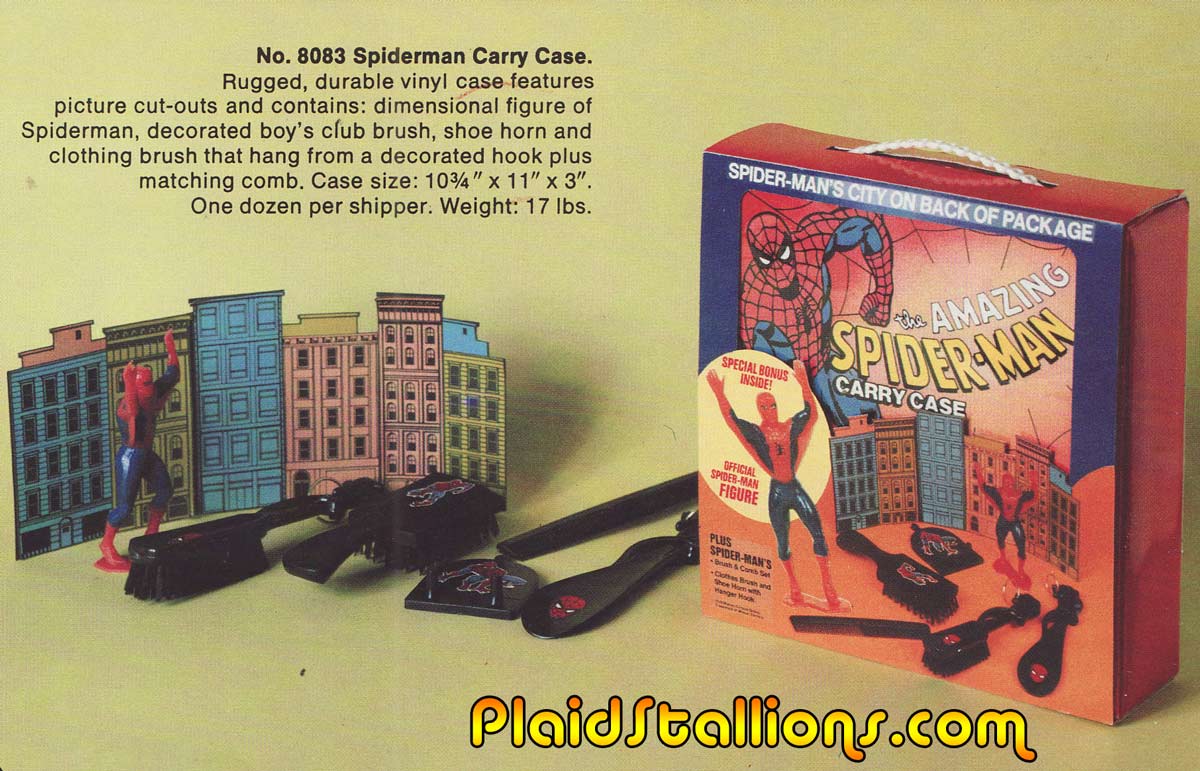 This set solves a big mystery to me, that's a repainted Marx Spider-Man figure (which was also sold by Fleetwood Toys a year earlier) and that carry case is often mistaken for a Mego item.






This is a pretty well thought out attempt to get boys excited about grooming, it probably didn't work but I gotta give props for the effort…