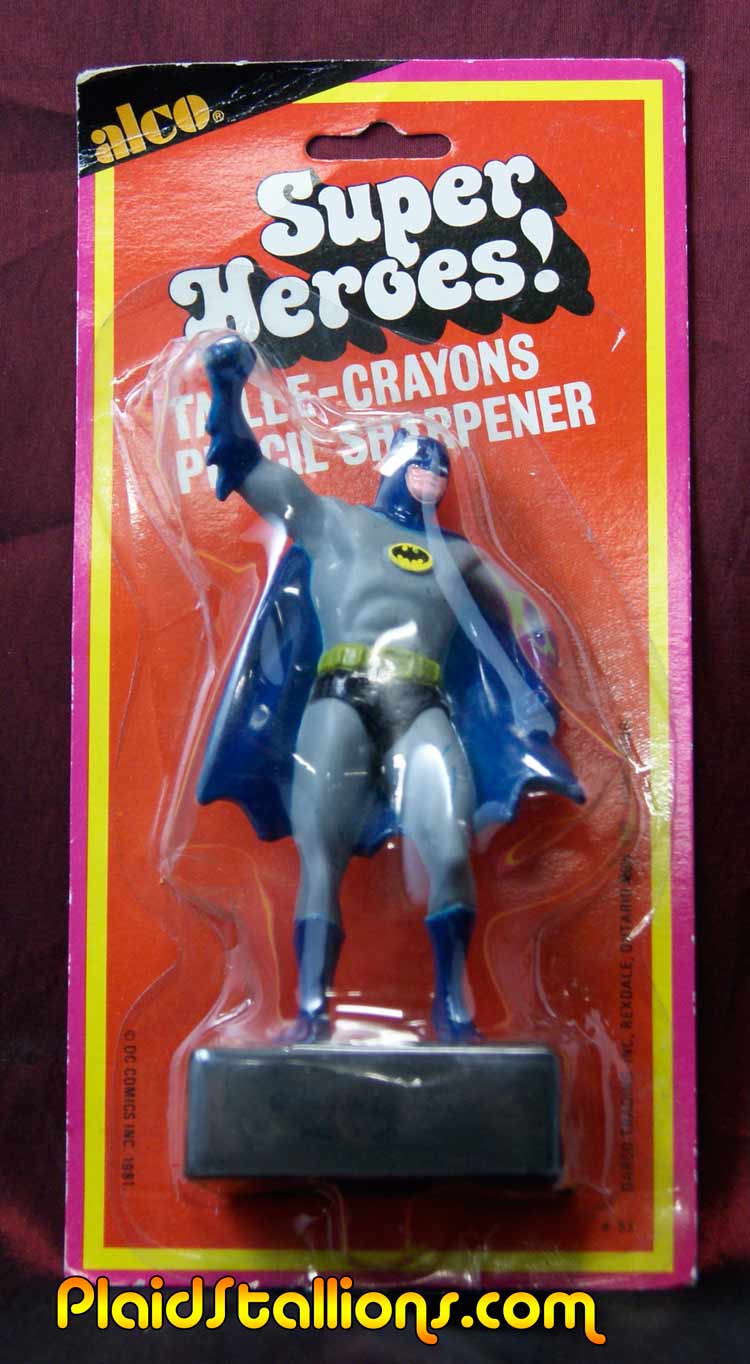 This past weekend while I set up at Canadian Toycon, my son made a comment about what he hoped to find and how I'll probably go home with nothing, as usual. This is usually the case, as I'm pretty much into oddball things while he loves that unsold Star Wars
prequel
merchandise, toy shows are pretty much his oyster.
So, I was elated to turn a corner and run into these wonderful carded pencil sharpeners by Alco. I have been quietly trying to piece together a set of their Superhero school supplies for years, not by ebay searches but merely by finding them at shows and antique malls.

Above is Batman and below is Wonder Woman in although that's pretty obvious, I don't know how many they made in this set as they're made later than the ones I remember but I look forward to finding out….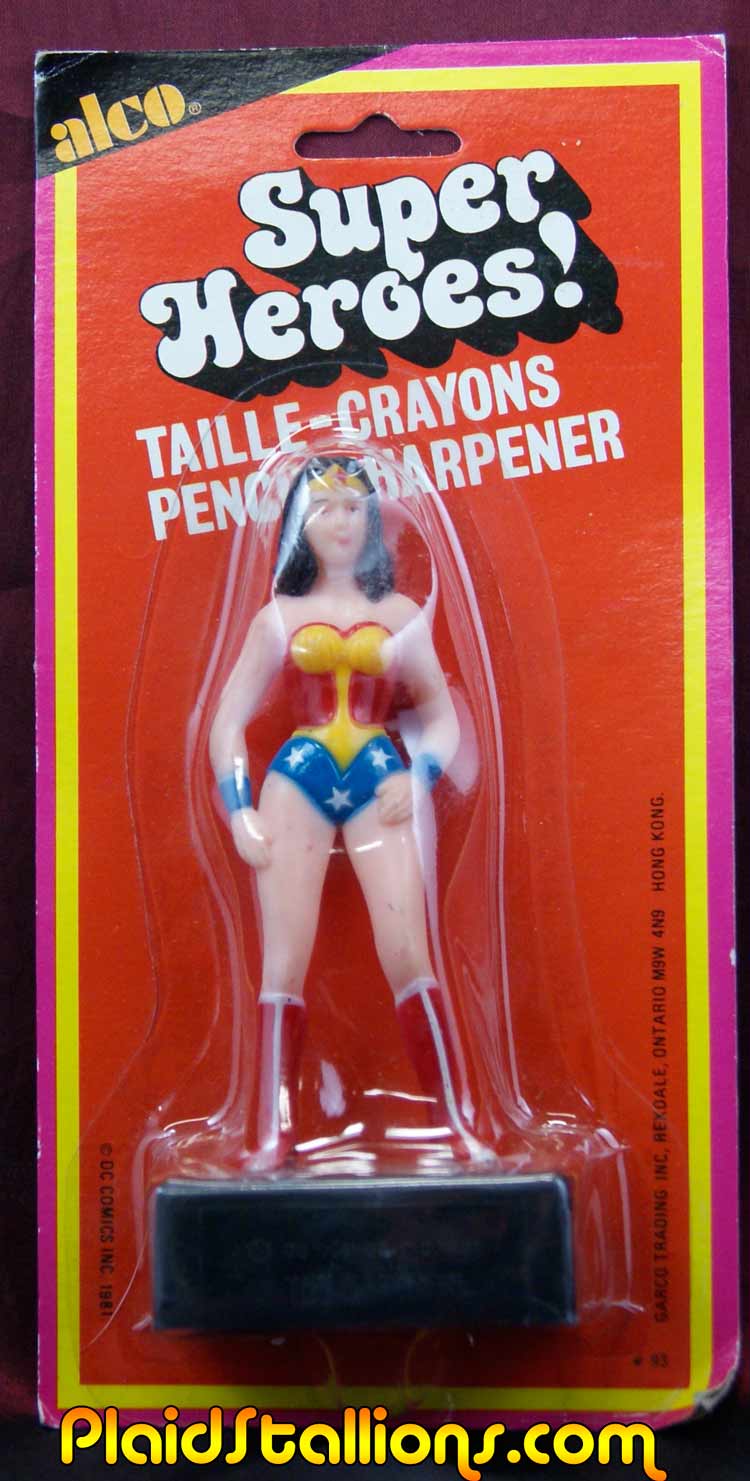 The Alco sharpeners are in my book: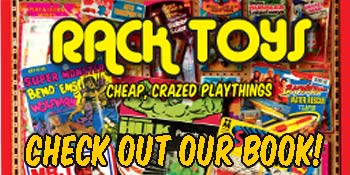 Rack Toys: Cheap, Crazed Playthings is a limited edition 144 page book from the creator of Plaid Stallions. Order from us and get three free promotional post cards.