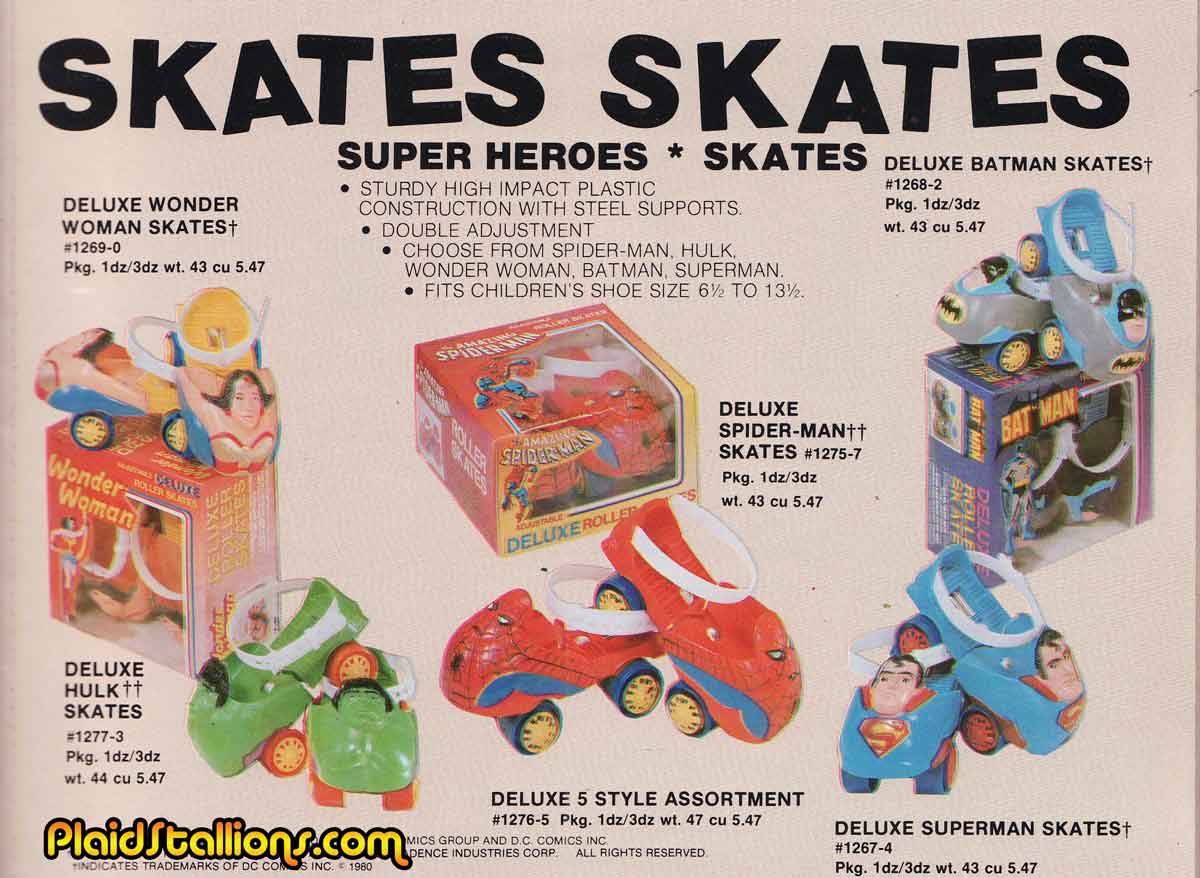 Larami did these SuperHero skates for years and as weird as they are, they must have sold.

Like every toyline from the mid seventies, the Hulk was very quickly added to the mix once his TV show aired.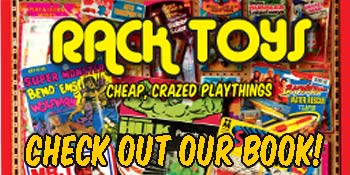 Rack Toys: Cheap, Crazed Playthings is a limited edition 144 page book from the creator of Plaid Stallions. Order from us and get three free promotional post cards.