Super Goodies from Down Under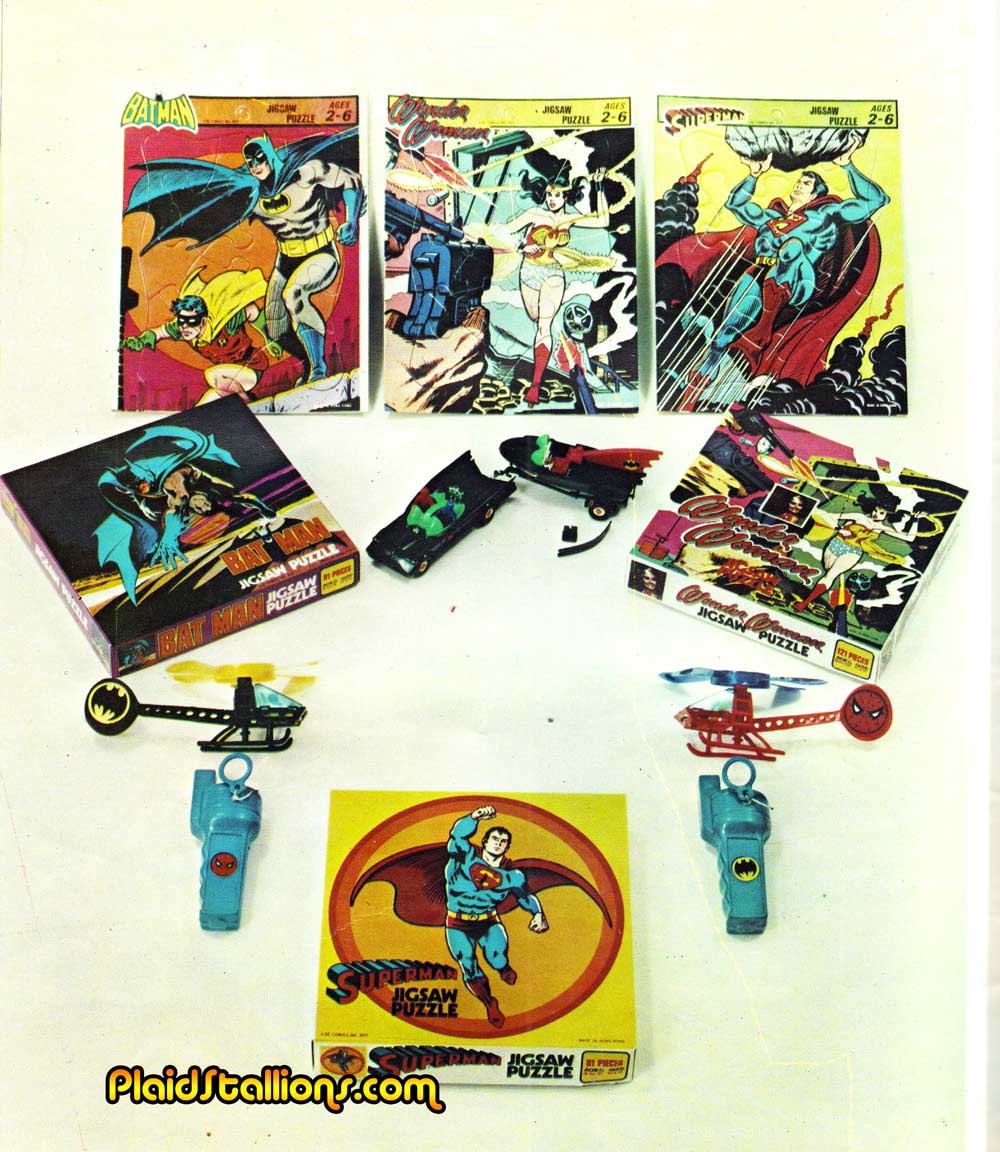 This fun spread of toys comes from a company called Croner who distributed toys in Australia, they carried Azrak Hamway toys in Australia and APC puzzles. It's hard not to smile when you see stuff like this, especially considering they have Batman and Spider-Man's launchers reversed.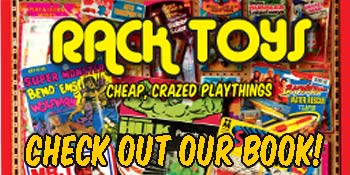 Rack Toys: Cheap, Crazed Playthings is a limited edition 144 page book from the creator of Plaid Stallions. Order from us and get three free promotional post cards.