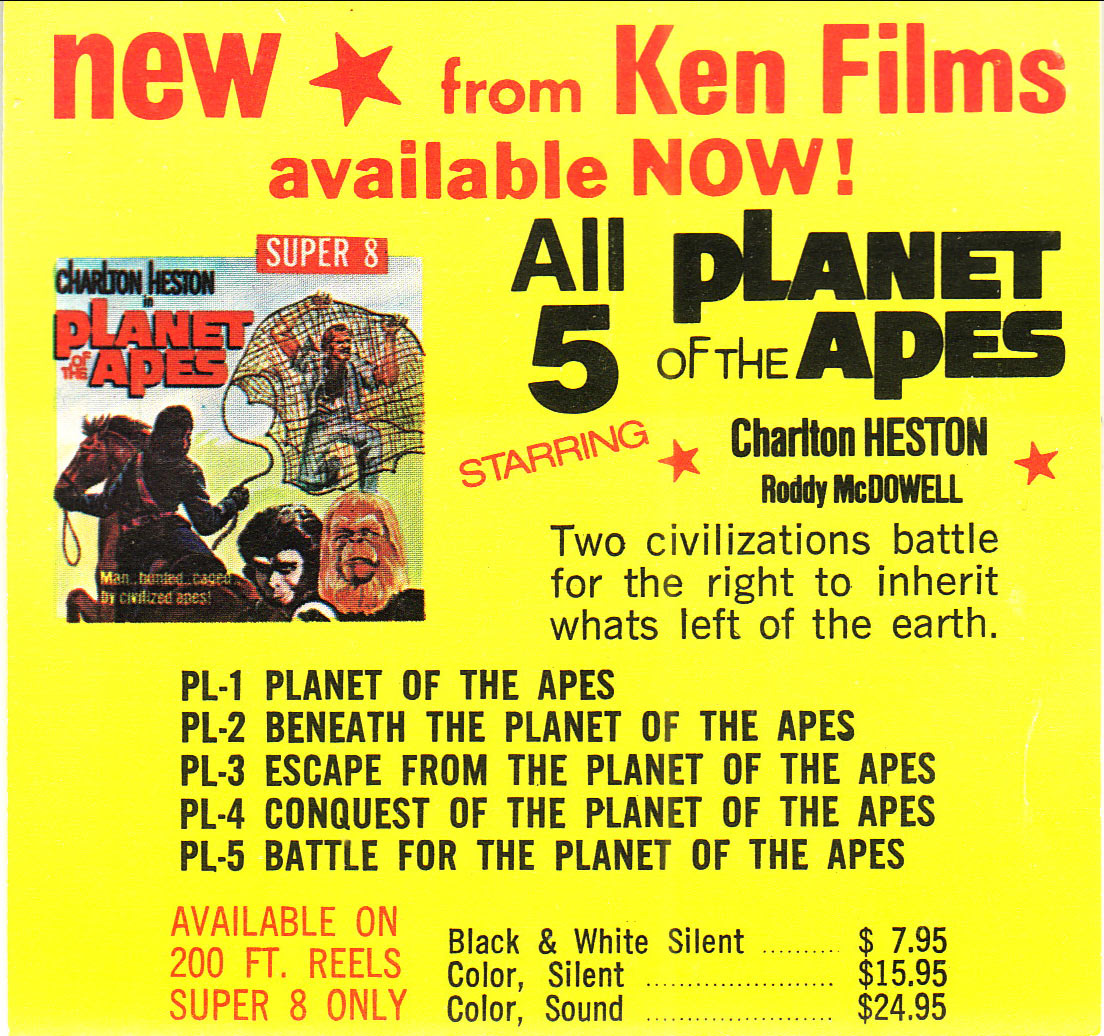 I was really happy to run into this Planet of the Apes Super 8 short recently, I have a small but growing collection of these titles but Apes is a biggie for me.


Super 8 films will always remind me of my local library and birthday parties, I always perked up when you saw a projector at your friend's house.


The store had more than one but cash is limited, so I chose Beneath because it gave me nightmares as a kid!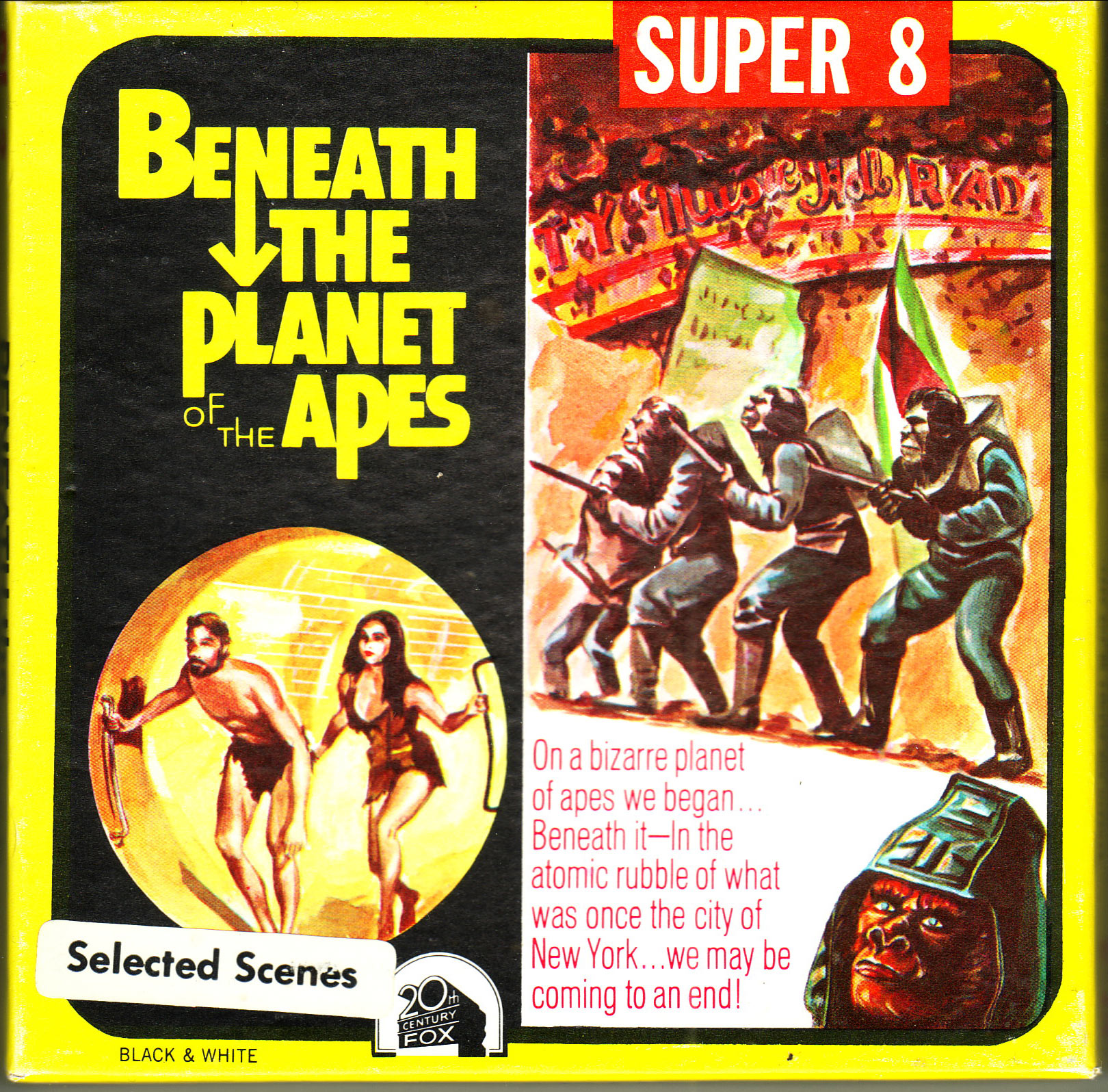 I hope to track down the rest soon, maybe even some of them fancy color ones. A boy can dream!