Spotlight: Funko Universal Monster Reaction Figures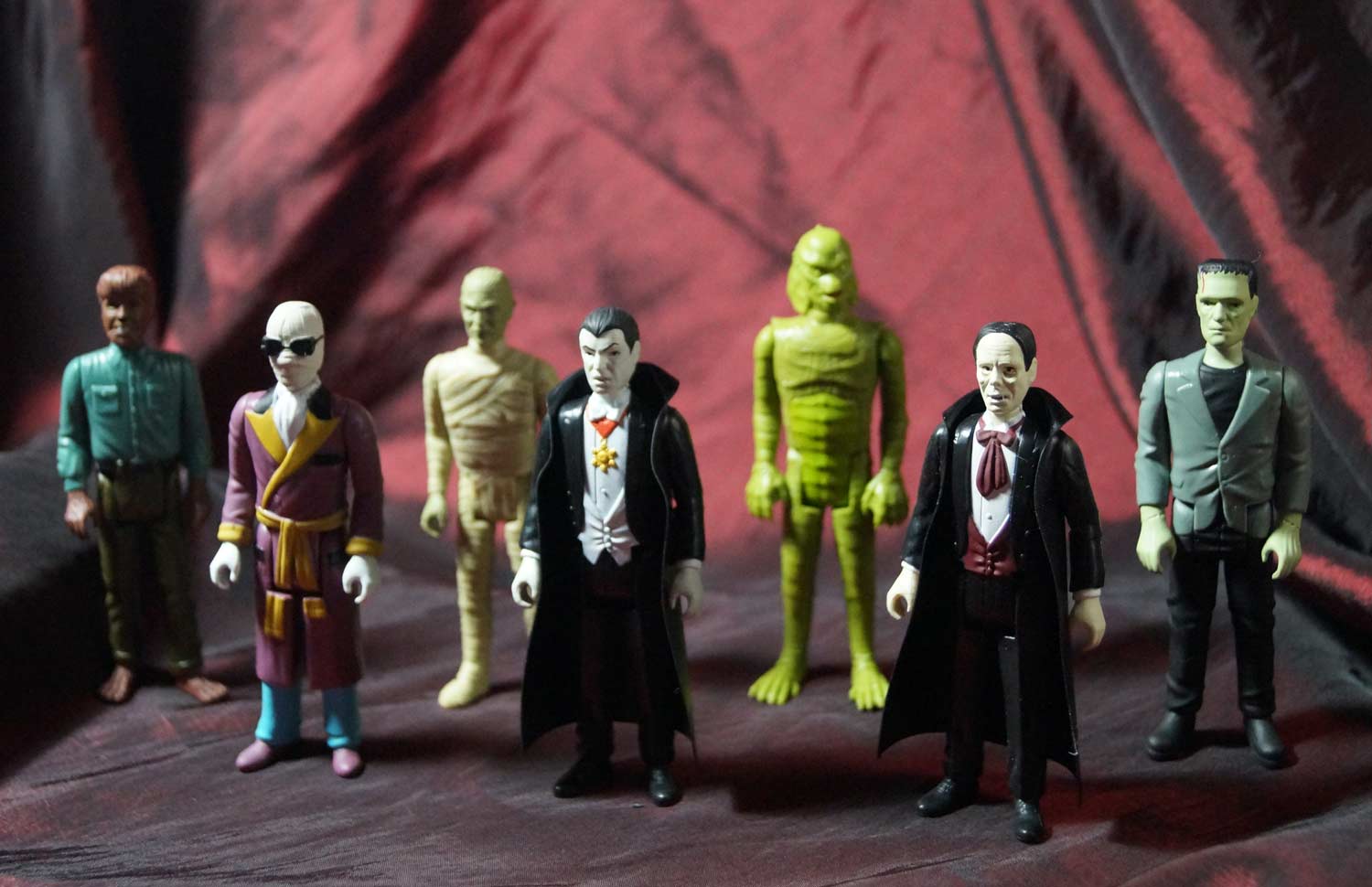 Any reader of this blog can ascertain two things a) I like monsters and b) I'm fond of 3 3/4″ action figures. So it shouldn't come as a big shock that when Funko made it's announcement they were going to conquer the world with Kenner style figures, I was pretty excited.

I'll admit the majority of the properties didn't entice me (I've never even seen the Goonies) but I pre ordered the Universal Monsters before I saw what they look like, I just know me.
It did make me wonder though if they could really top my beloved Remco Monsters, the results after the jump: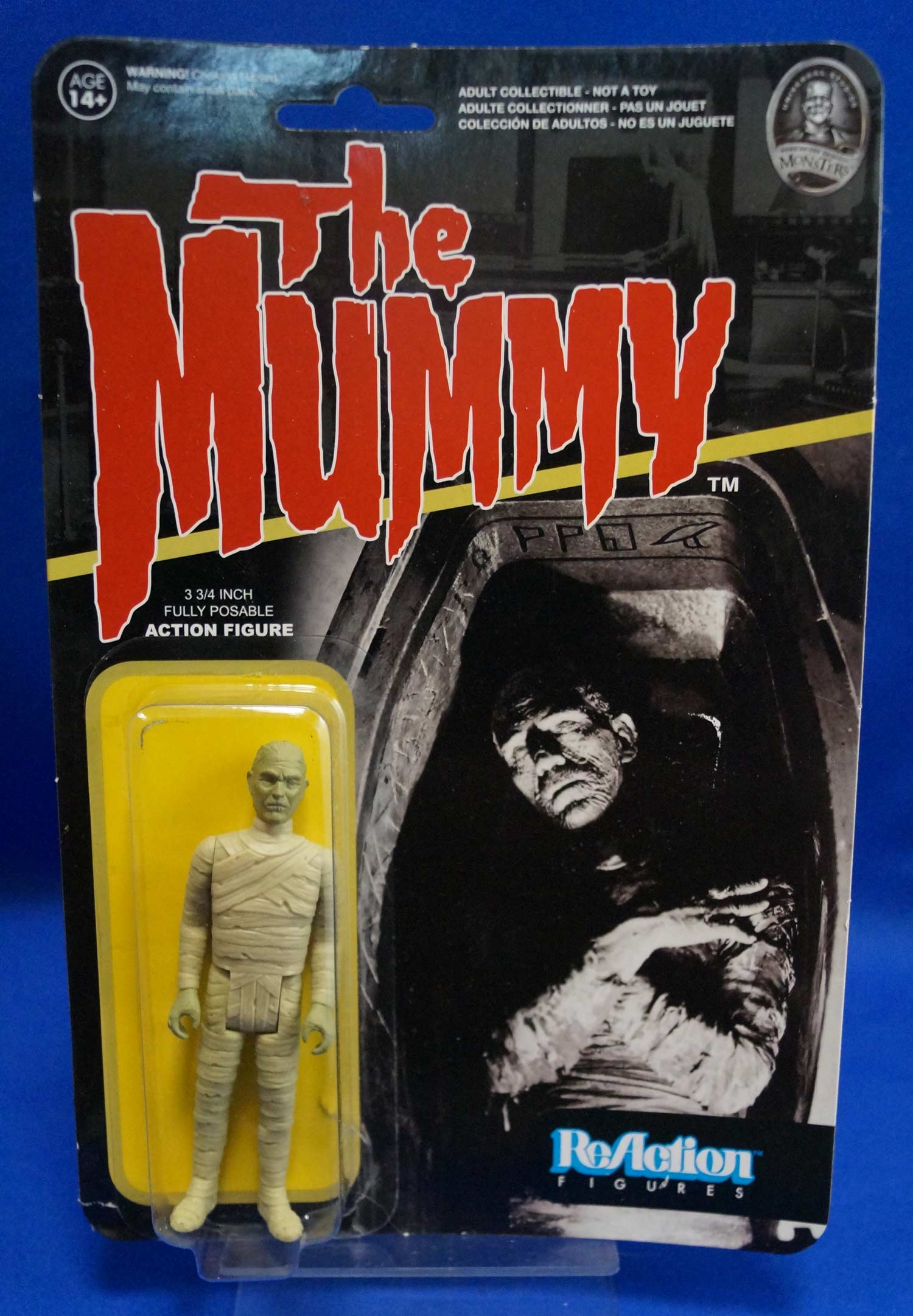 The card art is probably my favorite UM design in years. It was hard to pop them off the cards but in the end, I did the deed.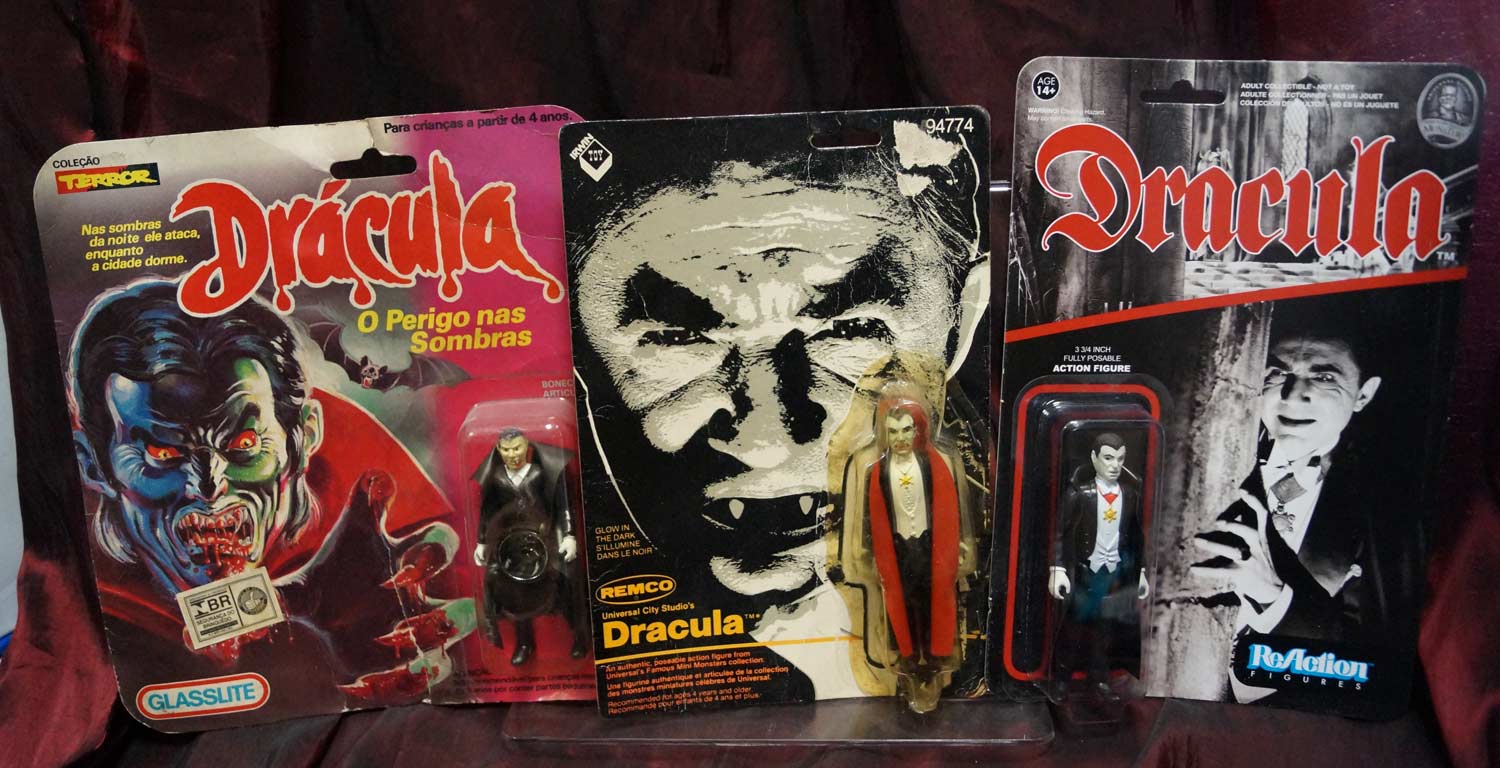 The packaging fits in all too well with other monster lines. From left to right: Glasslite Dracula, Remco Dracula and Funko Drac.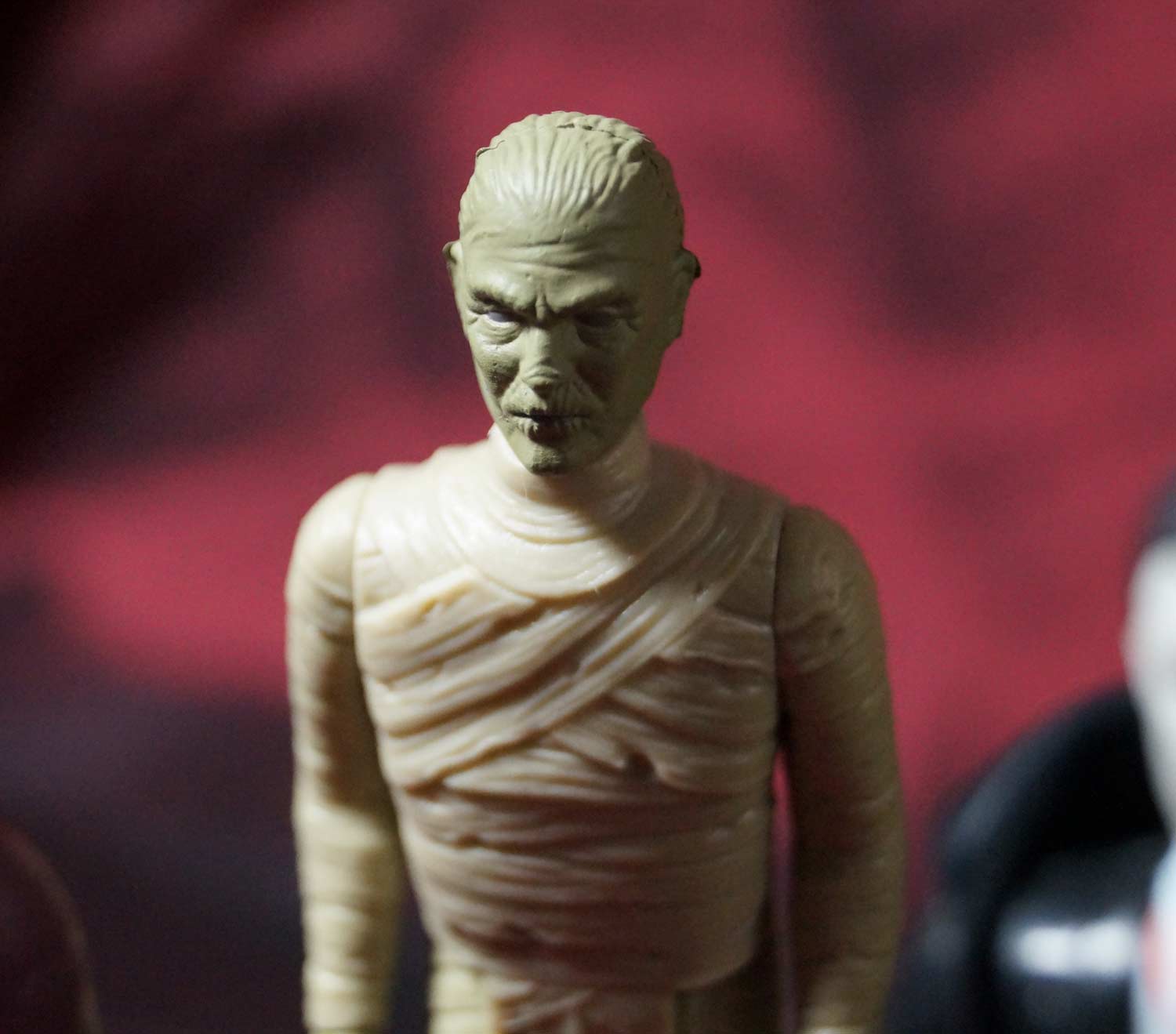 Likeness isn't always there and I know some folks want sideshow quality in everything, but me? I like a little "clunk" in my toys so I'm kind of smitten with the way these look.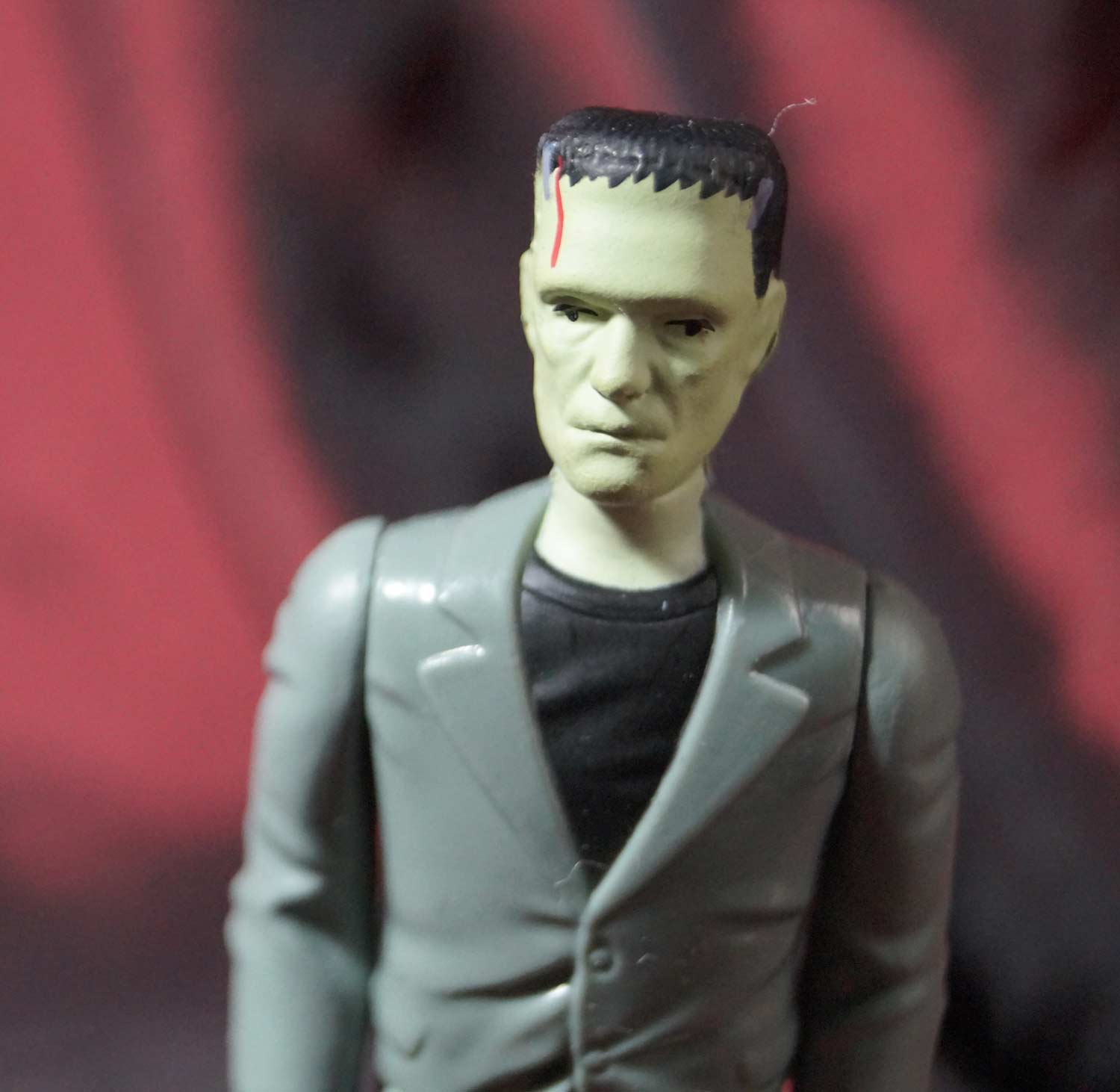 There are glow in the dark chase figures floating around, I was not lucky enough to get a golden ticket so I will be actively searching for them at retail.

The Phantom of the Opera is the Standout for me, he's got some nice little details.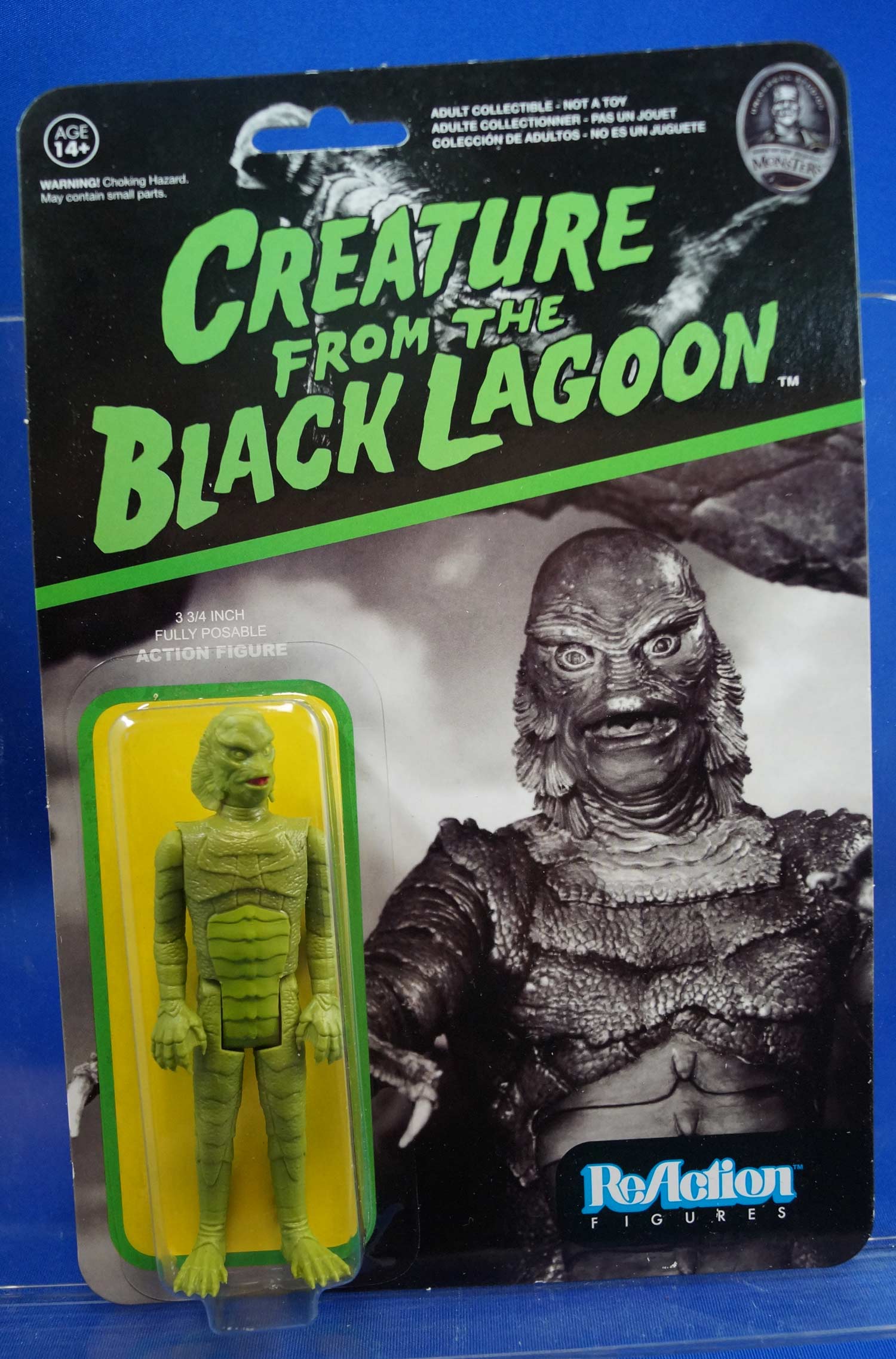 It's weird but I'm always in a panic to get the Creature in every set, I forgot to order the Bride but history has shown her as something of a peg warmer, so I look forward to finding her at retail.
These photos are all well and good but how do they stack up next to the Remco Monsters?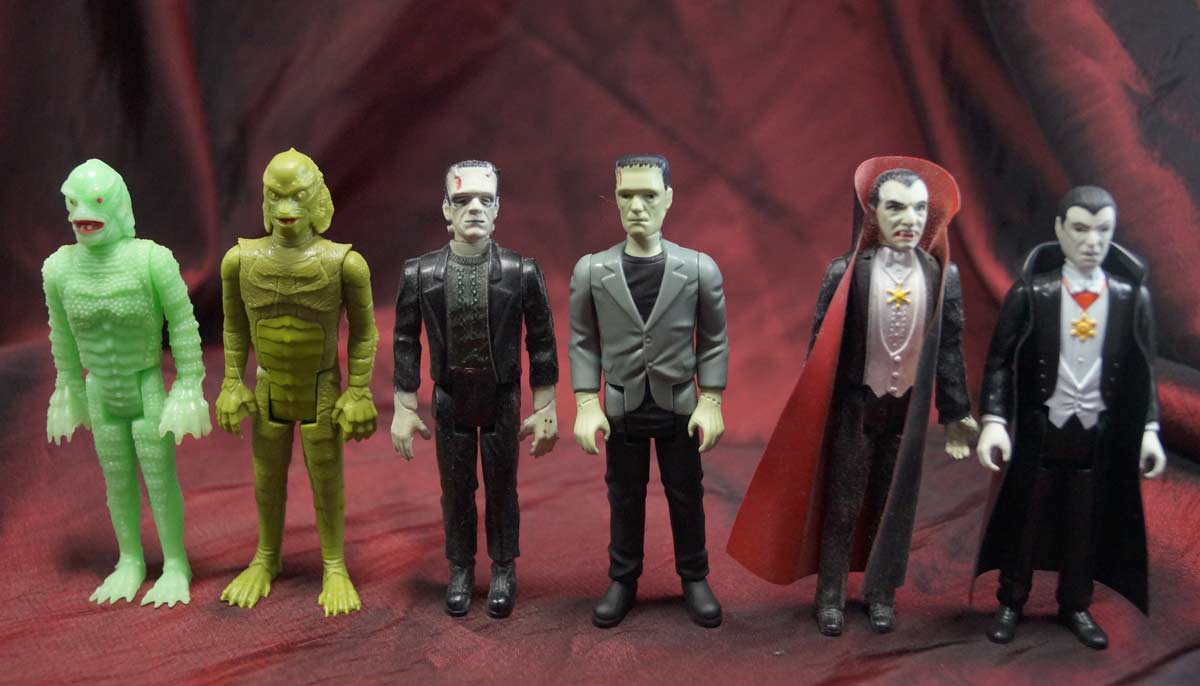 Judge for yourself.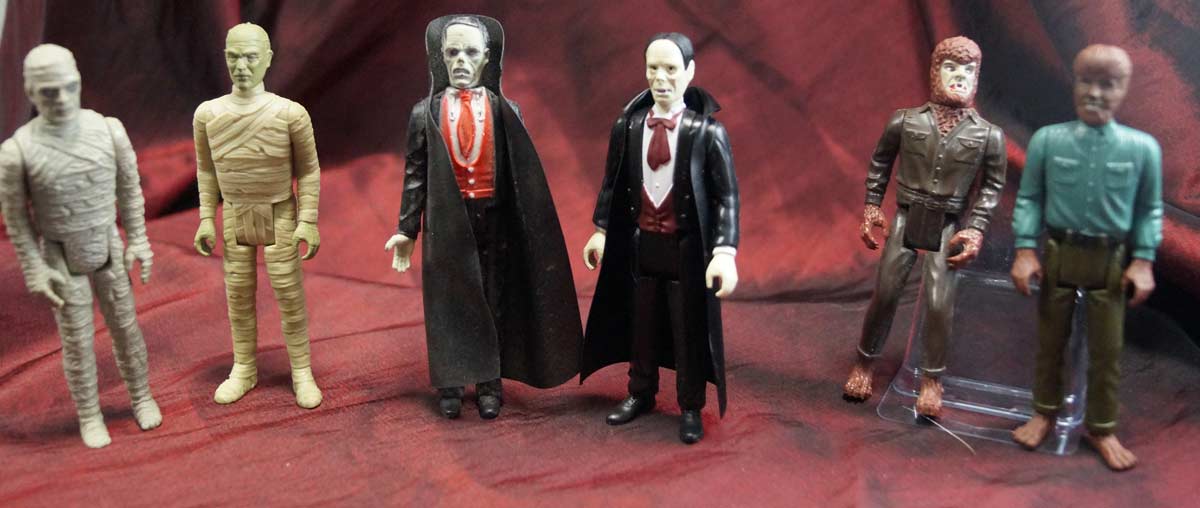 I should point out the irony that BOTH wolfman figures has trouble standing.


At ten bucks a pop, I could not recommend these more.


I got mine at Entertainment Earth (Use this link and I get a bit of store credit) but they should be hitting local comic shops too and they can always use support.