Spotlight: Dr Shocker's Vault of Horror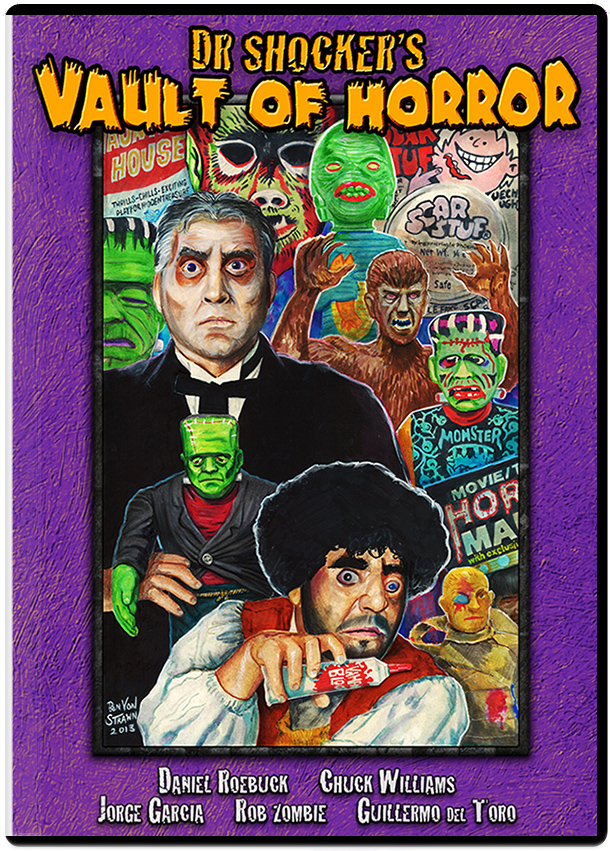 Today's spotlight is the fun DVD Dr Shocker's Vault of Horror, released this past fall, it is something I've been meaning to talk
about for some time. If you like monsters and monster toys, you need to check
this out after the jump.
One of the
nicer people I've gotten to know in this journey of collecting is Daniel
Roebuck, an accomplished actor (who pops up on my TV with incredible regularity), he is
also one of the more positive collectors I've encountered.
With the
mantra that he'd rather collect friends than toys, he truly serves as a "Gallant"
to any "Goofus" you can encounter in the hobby.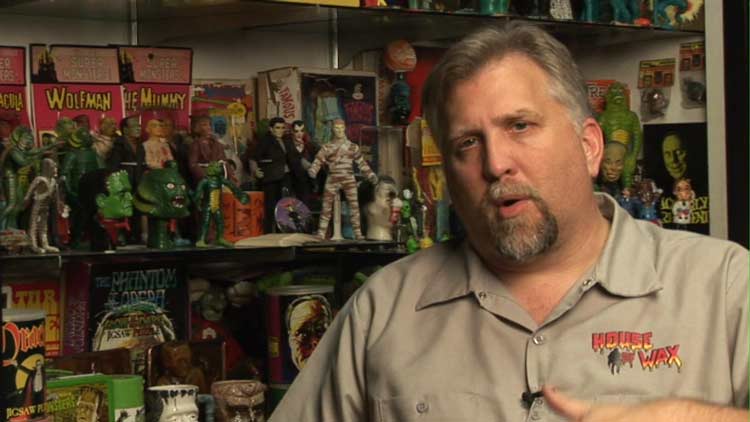 As a monster
kid and a film maker, Roebuck chose to make a love letter not so much to the
genre but to Monster collectors themselves.
The DVD is a package of different items that really speak to monster collectors,
all of it appropriately wrapped with fun host segments starring Roebuck's
horror host alter ego Dr Shocker.
The main
core of the piece is "Monster Maniacs", a 45 minute documentary narrated by
Jorge Garcia that explores being a monster kid/collector.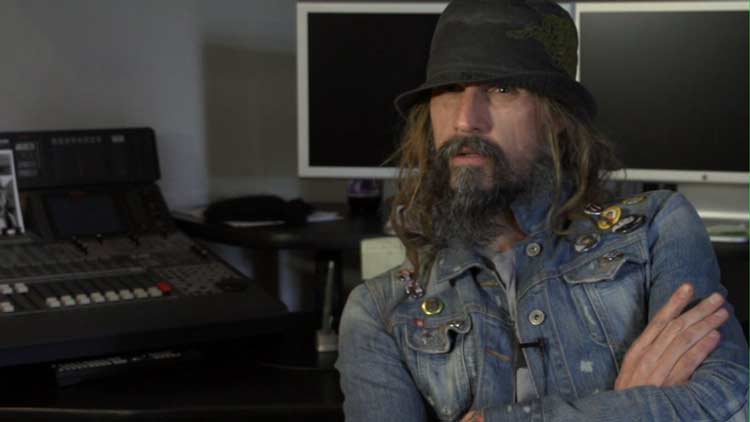 Monster
Maniacs starts with the Shock Theatre TV package of the late 1950s and Famous
Monsters but then talks to Monster collectors about their experiences. Some of
the faces are very recognizable celebrities, others I just know their names
from collecting. The beauty of Monster Maniacs is that everybody's voice is
equal.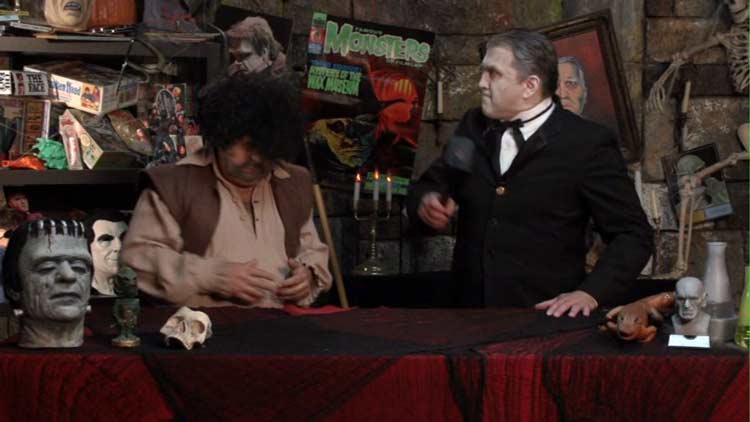 Topics
covered in the 45 minutes include Captain Company, Aurora Monsters, Don Post
and Topstone masks and even AHI Monster figures (which never get enough
recognition), toyshop memories and a discussion if there is a future for Monster Kids.
Other
features included in the package are: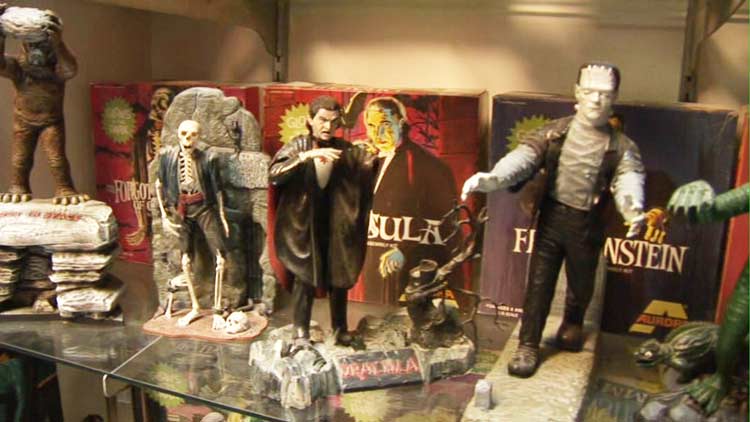 Captain Company Panel
– A taped San Diego Comic Con panel talking about
those drool worthy pages from the back of Famous Monsters, hosted by Roebuck,
it's a really funny and lively discussion.
Imagineering-
An excellent documentary about the company that
brought you items like vampire fangs and blood every Halloween.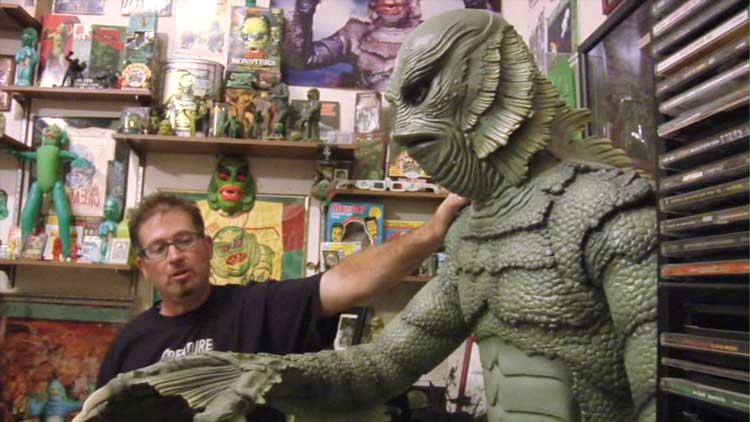 Creature Collectibles-
A tour of the collection of the "Arizona Gillman", a
legendary collector of Creature from the Black Lagoon memorabilia.
3D Photo Gallery of Dr. Shocker's House of Horror
– A tour of Roebuck's collection with 3-D glasses
included!

Dracula Meets the Wolfman– A political
parody.
My Dad killed Dracula
– A short film starring Daniel Roebuck.
The main
topic of this DVD is monsters but what really shines through is the love. Vault of Horror is a benchmark for collectors
everywhere and it's certainly one that has inspired me to pick up a video
camera and go to work.
I cannot
recommend this fun title enough for the hardcore or casual monster fan. It's
well worth it.