While generally considered a Star Wars Knock-Off, if "Luke Solo" above wasn't enough of a clue, the Kusan Sonic Fazer is one of those toys that's better than Kenner's official products. (that prize also goes to Milton Bradley's Star Bird) While the Kenner blasters sounded like my blender when I put in too many frozen cranberries, the Kusan Sonic Fazer had all the bells and whistles.
It offered kids five sounds with cool names like "Ion Transport" and "Radiate." However, the best feature was voice amplification, yup, it was a bullhorn. This kind of tech is commonplace now but in the late 70s, it was state of the art. Kusan smartly had "Try Me" sections at toy store and what kid could resist that? Not me. I remember playing with the Sonic Fazer every time I visited the Hudson's Bay store. It was near the Fisher Price movie viewer which always had "The Black Hole" so that was my second stop.
It also didn't hurt that the gun strongly resembled the pistols used in "Battlestar Galactica". Which is a good thing because the "official" Battlestar Galactica gun from Mattel was just a label slapped ray gun from Taiwan.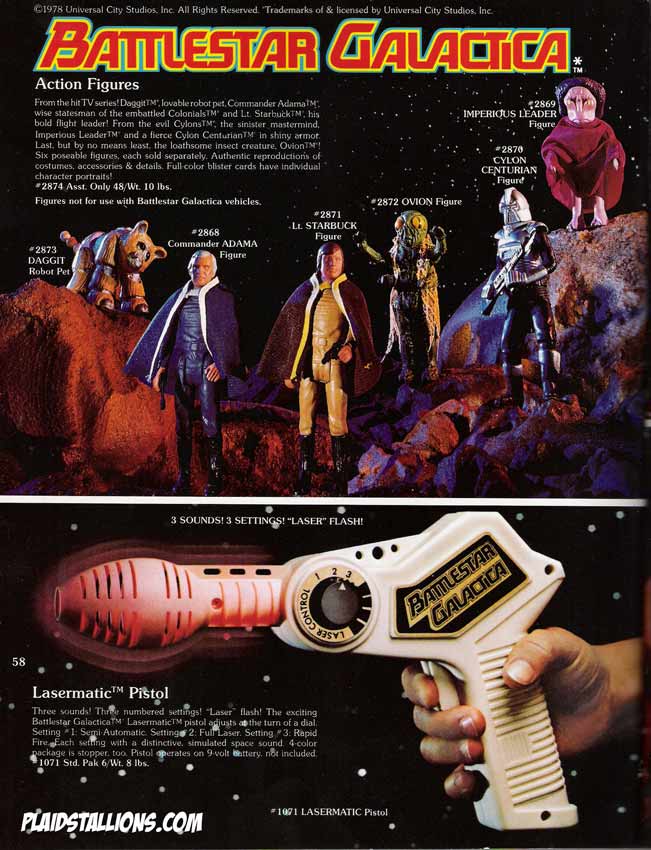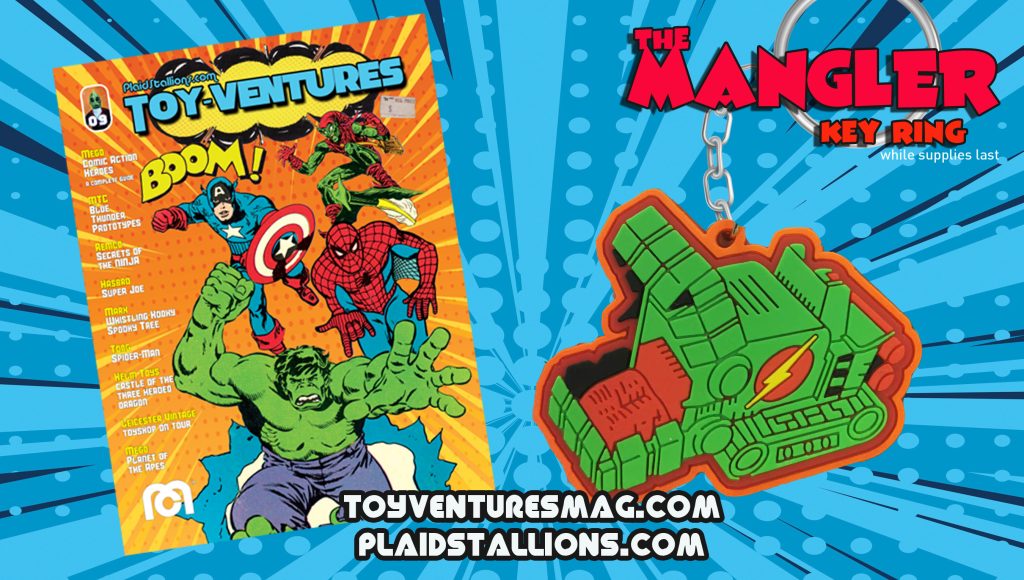 Do you miss toy collector magazines?
That's why we created Toy-Ventures magazine, an old-school print publication dedicated to vintage toys from the 1960s to the 1990s. Each issue is packed with never before seen images and information written by some of the top collectors. We've got nine issues and climbing; please check our page here or visit our store.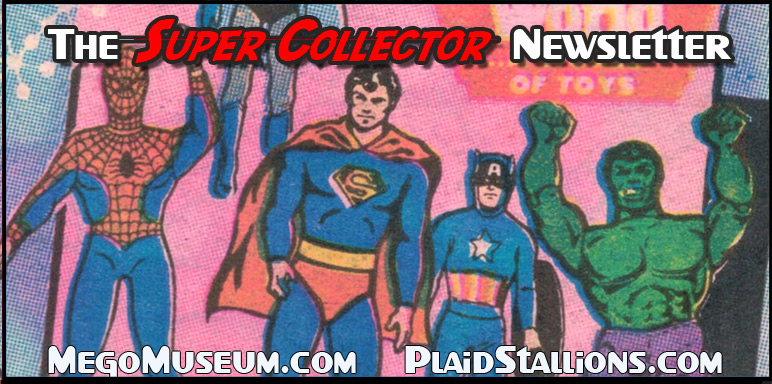 The PlaidStallions Polyester Pals have arrived and come in green and orange. Be the first kid in the sandbox with our Podcast mascots!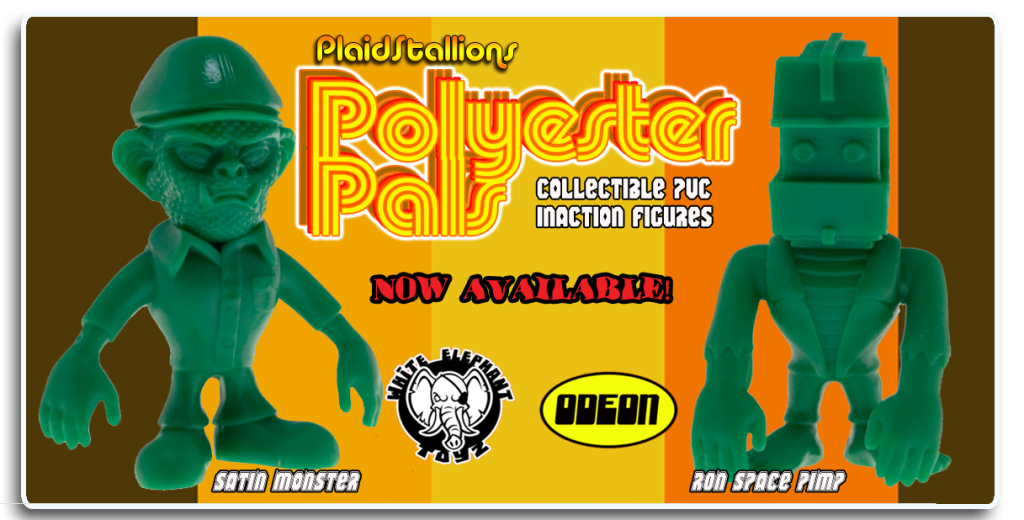 Our latest book is "Knock-Offs: Totally Unauthorized Action Figures" a love letter to cheeky copyright-infringing toys. You can get this new book via the PlaidStallions Shop, On Amazon (Affiliate Link) or eBay (eBay Link)
FACEBOOK GROUPS FROM PLAID STALLIONS

Pod Stallions is based on our podcast and is one of the most fun groups on Facebook. Toys, Comics, Movies, TV, it's all up for grabs, and remember, folks, you keep the glass! If you like our show, then you have found your tribe.

Mego Knock Off Headquarters– The leading group discussing 70s Dime store knock-offs and bootleg action figures, we talk vintage toys and not others. We know the difference between Astro Apes and Action Apeman.  It's a fun group where we talk about Lincoln Monsters, AHI, Mighty Gary, Tomland, Bogi, Demo Man, Mortoys, and other generic greats.
5 Awesome Things on eBay this Week