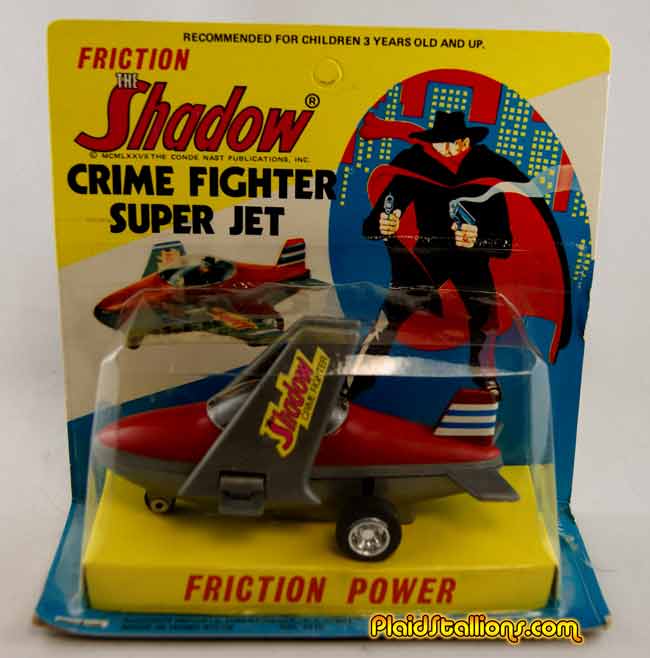 I love a toy mystery but these rack toys based on pulp character The Shadow were driving me crazy, first,
they looked almost exactly like

Secondly, why The Shadow? It wasn't like the character had a big presence in the mid seventies, even his DC title had been cancelled by this point. Fortunately, I met a kindly soul who answered some of these mysteries for me. look for a gallery of Shadow Merchandise later in the month.
AHI Batman toys but they weren't made by Azrak Hamway.