Sears Floor Model Computer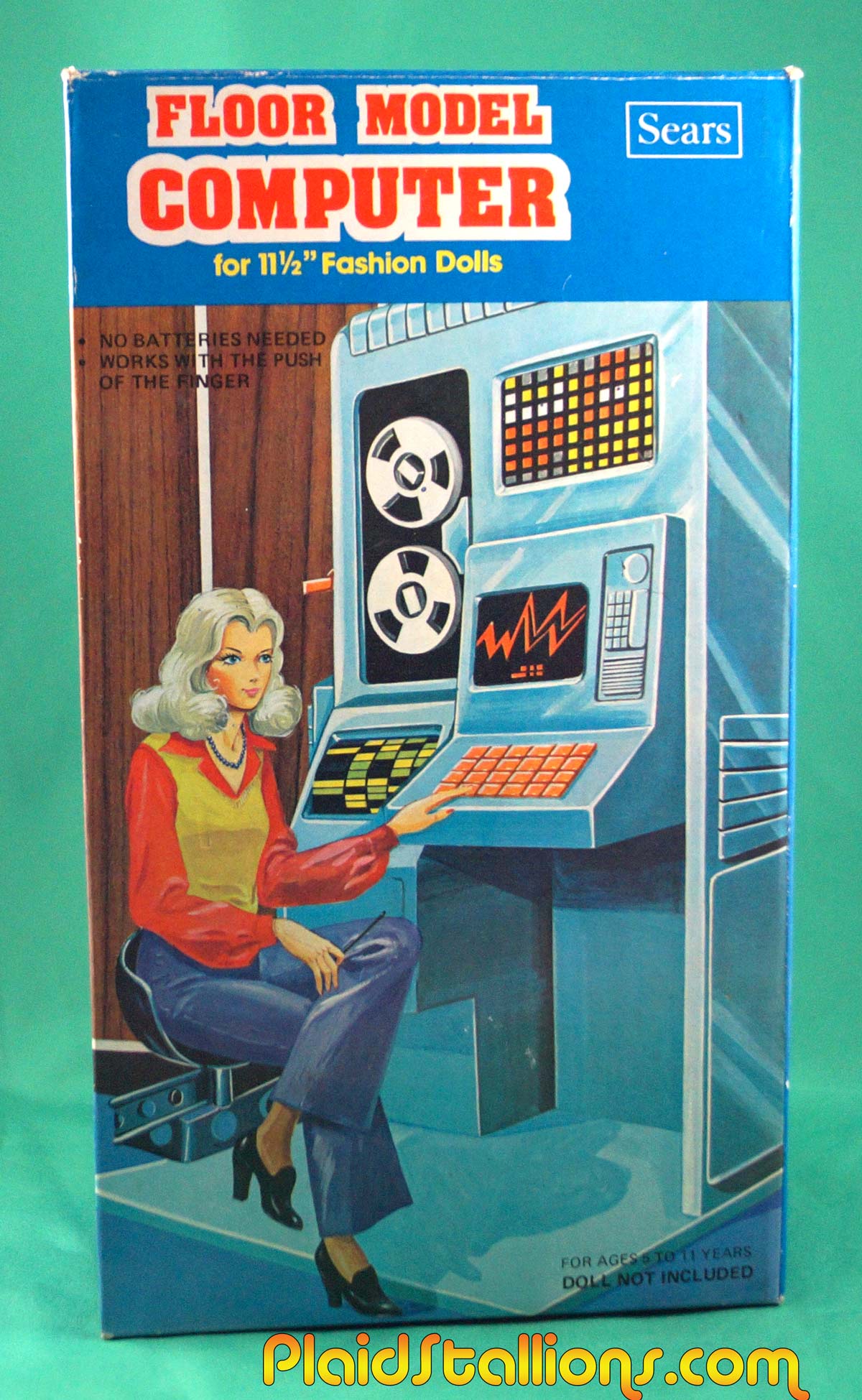 I finally tracked down a toy I've been after for ages. Made by Sears and sold in the fashion doll pages this toy hits on something I love, OLD TIMEY COMPUTERS.


I'd have to say that this was not meant as an accessory for Barbie but more for the Bionic Woman and Wonder Woman figures of the day.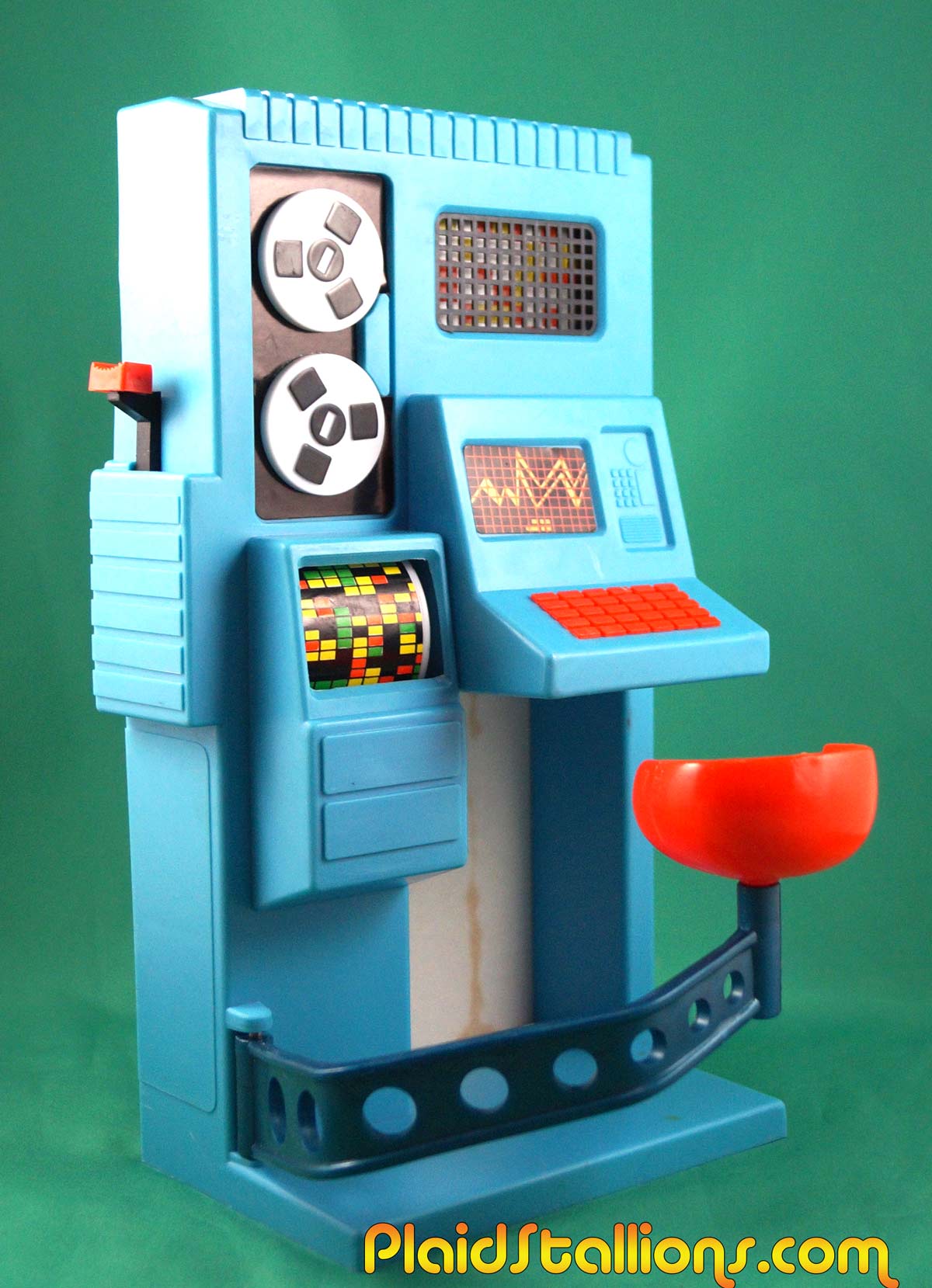 You may notice a lever on the side, even though this thing takes no batteries, it does produce an effect that has to be seen to be believed, so i made a (1990s cable access show quality) video.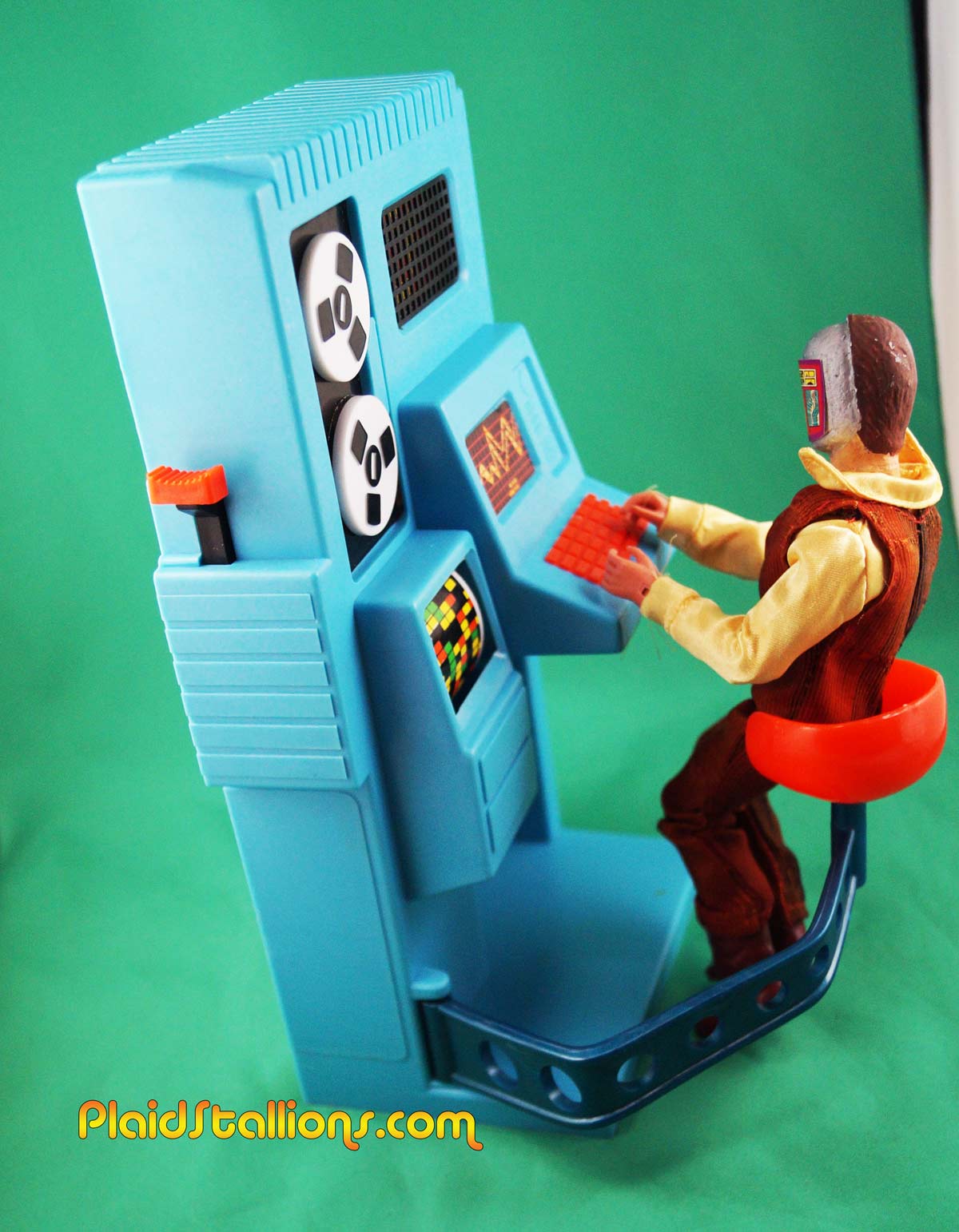 Did I mention it works just dandy with mego figures?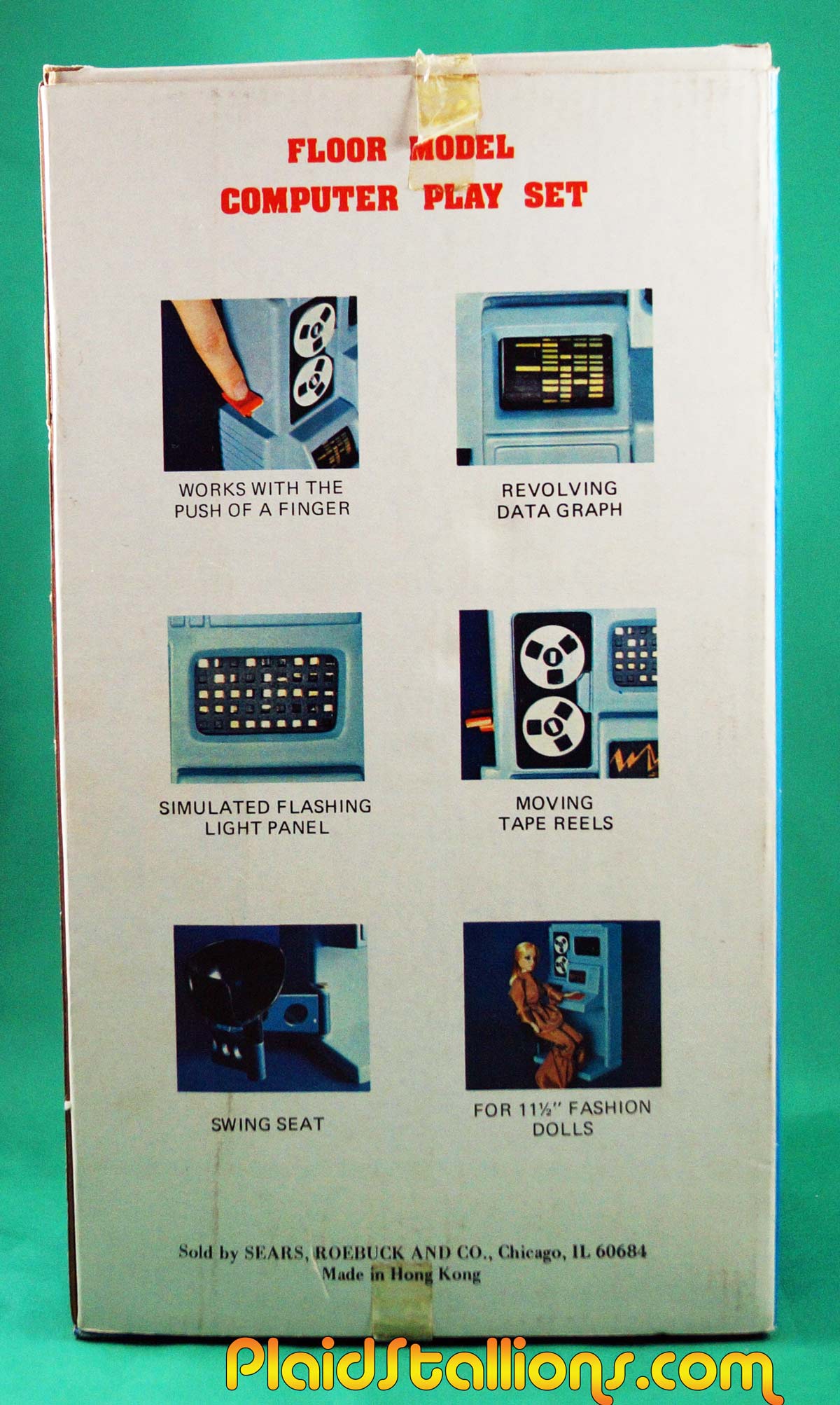 And just to prove how cool a toy this is, my daughter has asked to play with it twice this week. I'm not made of stone.

There are more in this series, one even features a wood panelled office, hopefully i can find them.