Schaper Super Jocks 1978 Catalog
Schaper Super Jocks 1978 Catalog
Schaper Toys, mainly known as "The Cootie Company" struck gold in 1975 when they released a toy called "Super Toe Football".  The simple game of having a plastic football player kick a field goal proved incredibly popular. This concept was expanded to include more and more sports when in 1978 they had five different versions of the concept.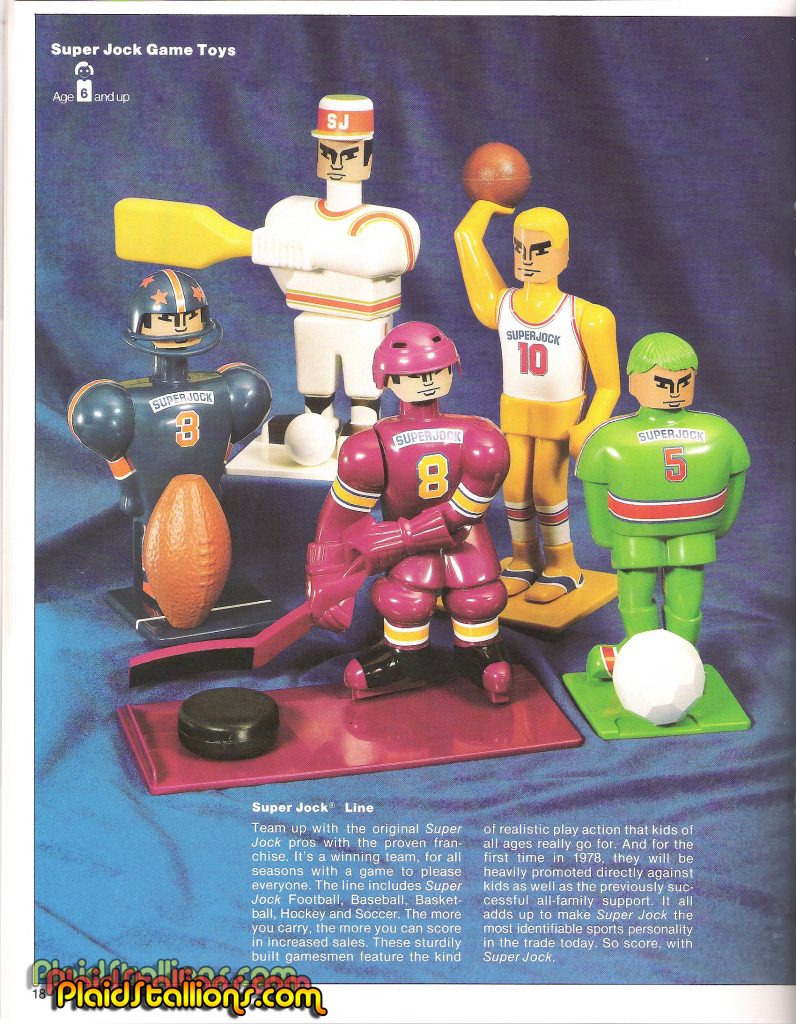 Schaper Super Jocks Catalog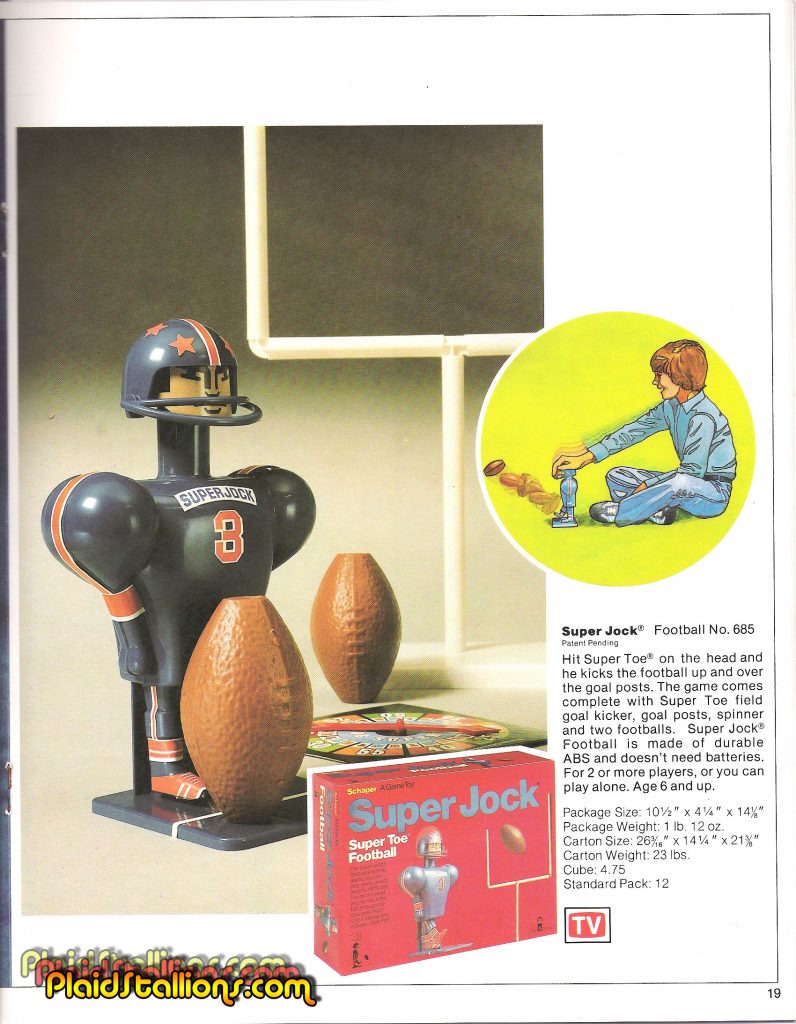 Schaper Super Jocks Super Toe Football was the original set that just exploded for the company. The winning ad campaign featured Ex-NFL star and actor Alex Karras and this was possibly the biggest hit this toy company ever had.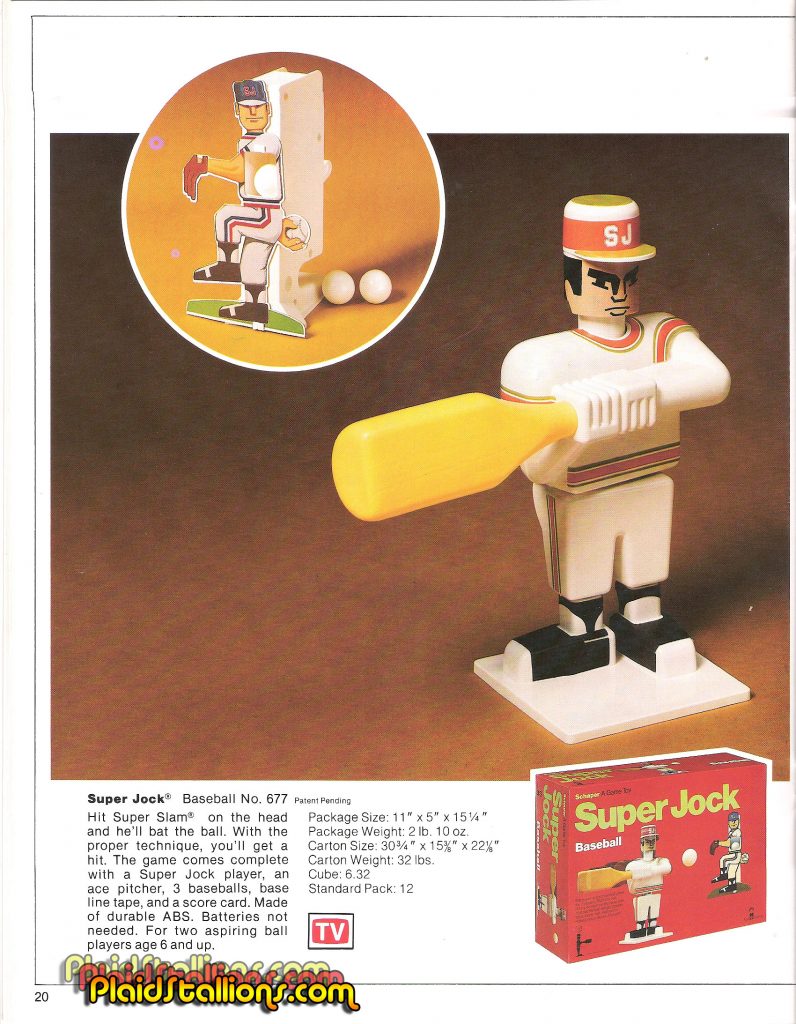 Schaper Super Jocks Baseball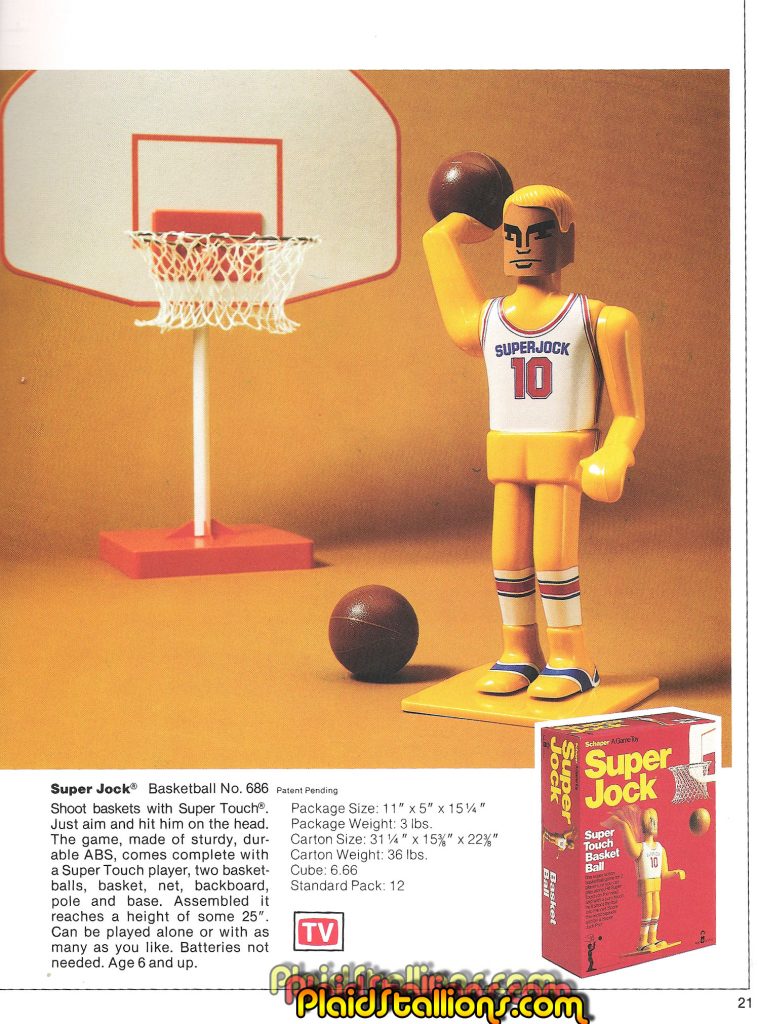 Schaper Super Jocks Basketball, this set (and football) would be re-released in the 1980s when Milton Bradley bought Schaper. I guess this answers the question as to which sets sold best.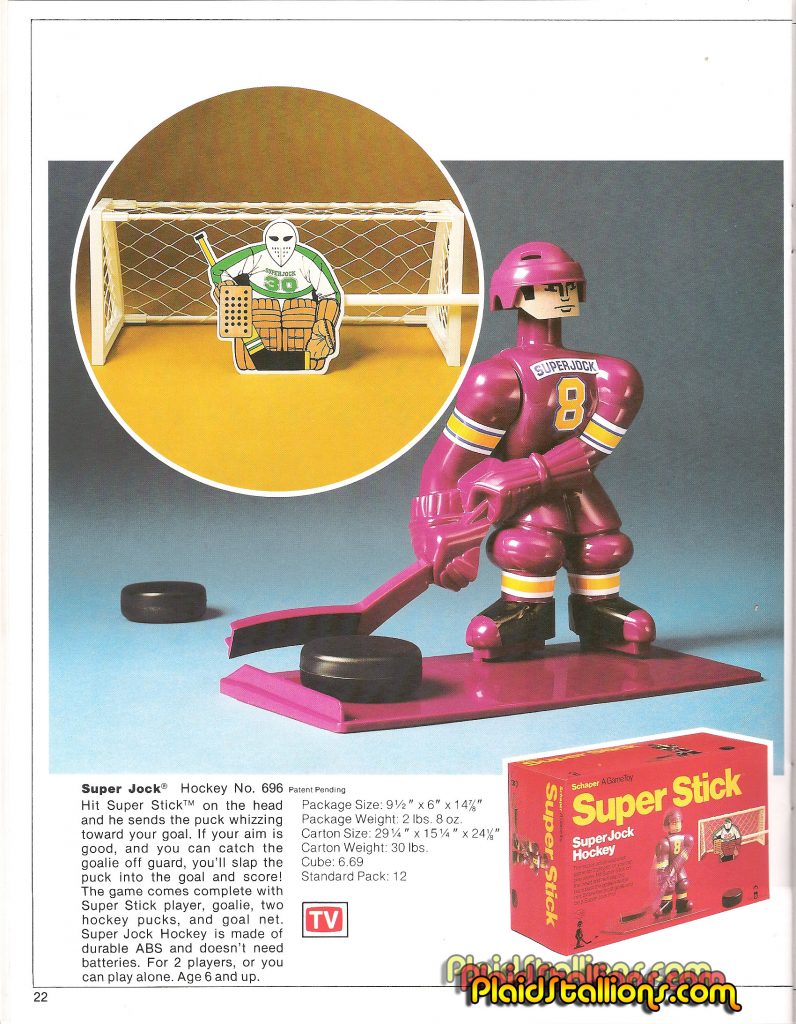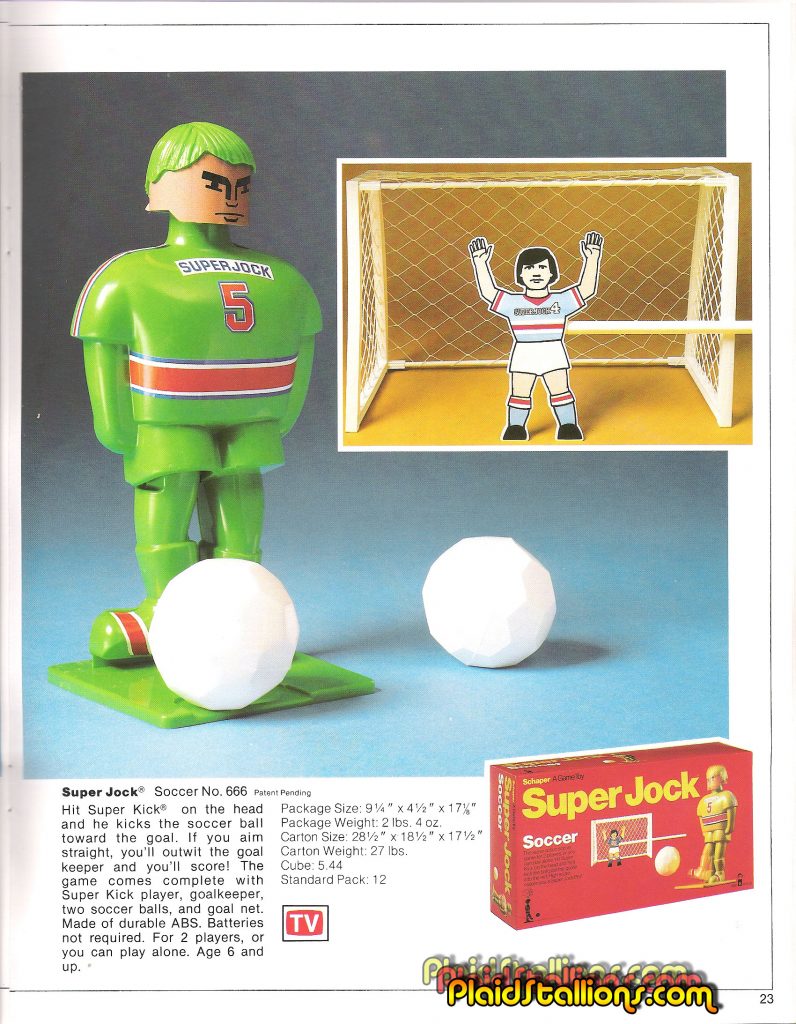 Schaper Super Jocks Soccer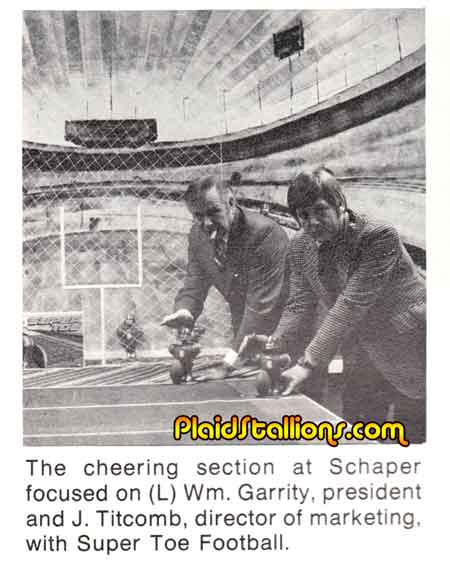 The Schaper Booth at Toy Fair.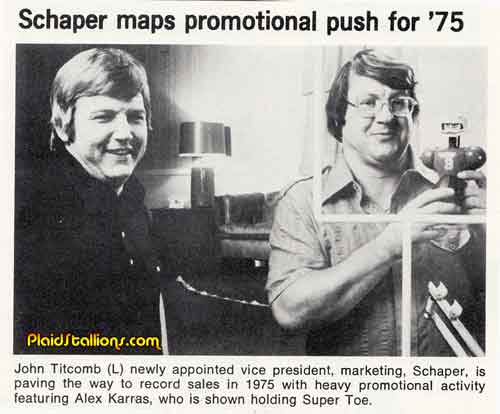 Schaper Super Toy Press Photo with Alex Karras.
Toy-Ventures Magazine is our newest creation, an old-school print magazine about vintage toys! Professionally laid out and written, each issue is brimming with obscure and rare toys from companies such as Mego, Kenner, Remco, AHI, and much more. Monsters, Superheroes, Adventurers, Knock Offs, Apes, and so much more, it's in Toy-Ventures.
Toy-Ventures Issue 4 is available now:
Ebay: https://ebay.us/XSS1X7
MM Store: http://www.megomuseum.com/odeon/store/products/
Amazon:https://amzn.to/3d9Q0AS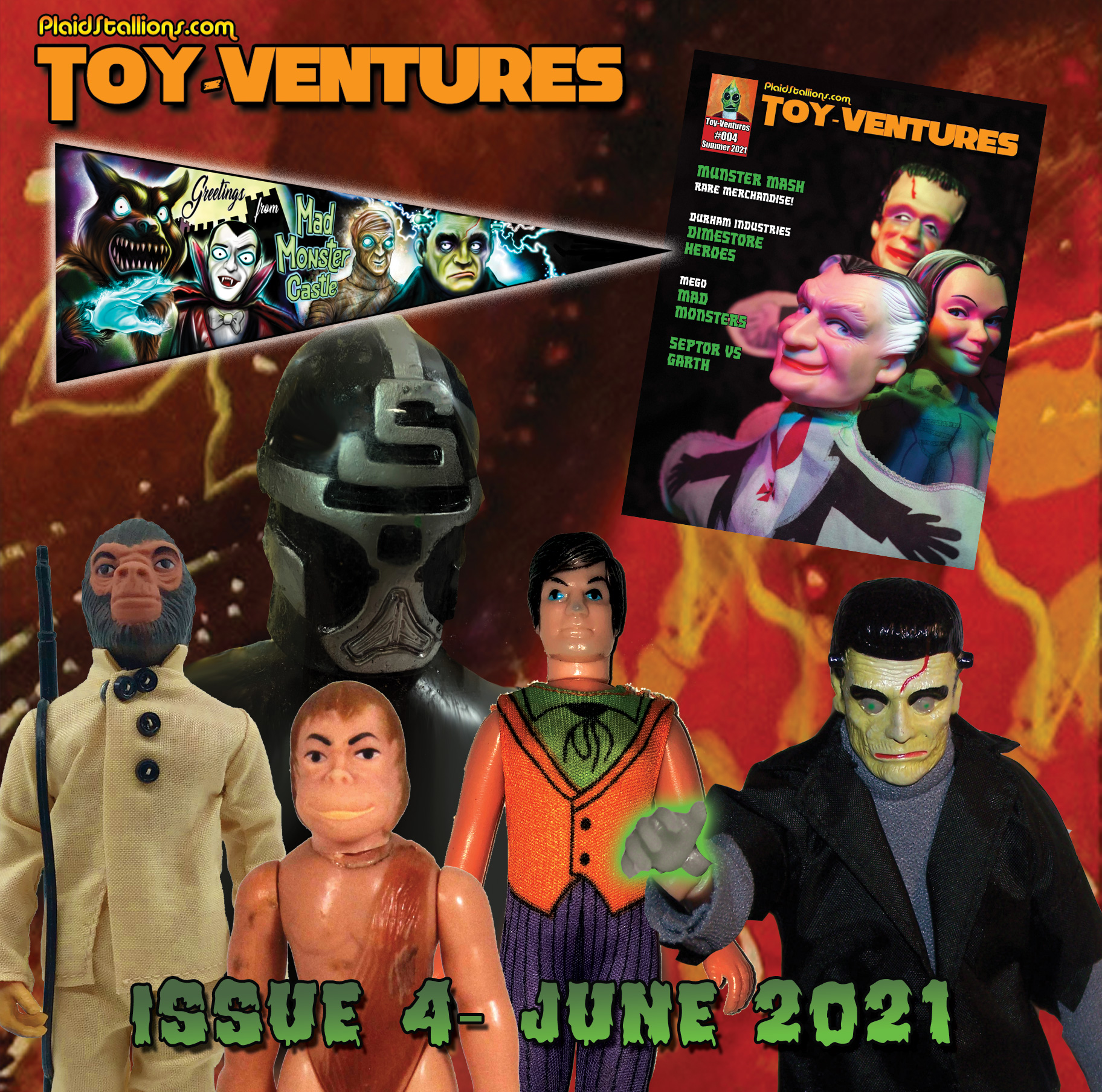 FACEBOOK GROUPS FROM PLAIDSTALLIONS

Pod Stallions is one of the most fun groups on Facebook. Toys, Comics, Movies, TV, it's all up for grabs and remember, you keep the glass!

Mego Knock Off Headquarters– The leading group discussing 70s Dime store knock-offs of Mego action figures, we talk vintage toys, not others. It's a fun group where we talk about Lincoln International, AHI, Tomland, and all those companies that never thought to put their name on things.