I was elated this year to add another one of these oddball 70s pencil toppers to my collection. These things are totally copying the AHI Super Monsters but I'm not sure they're licensed which makes them more appealing.


This year I found Frankenstein, which leaves only the Mummy and the awesome green Dracula to find.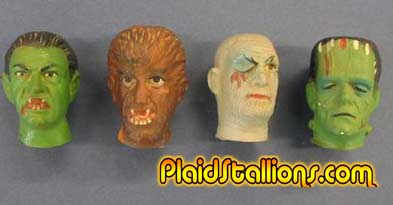 If anybody has these guys for sale, please lmk.