Parachuting Super Monsters!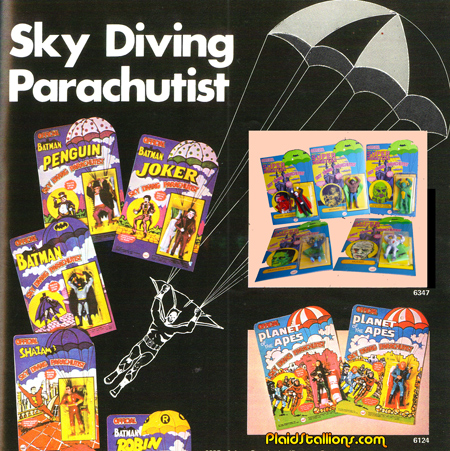 What better way to kick off a month of Halloween related updates than to showcase this amazing AHI toy rarity I discovered. It's rack toy monster madness and it's all after the jump!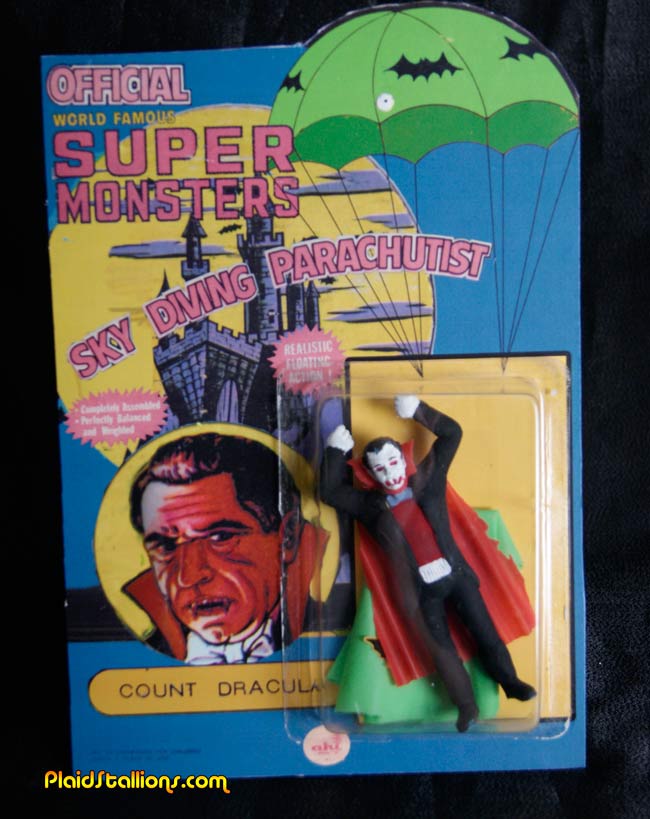 OK I apologize for anybody fooled by that (terrible) photoshop job, this is not a real vintage toy discovery of any kind. All of the items here we produced by hand, by me in the summer of 2013.

For years, I've lamented that Azrak Hamway Corporations or AHI didn't take my favourite Rack Toy Concept (the Parachutist) and apply it to one of their best licenses (The Universal Monsters). I hoped it wasn't because of the dreaded "That doesn't make sense" law because I'd like to know how this was considered a good idea.
Anyway, it dawned on me that I may have the skills to actually make such a thing. The parachute figures always had functional sculpts and crude paint jobs, two words that my art teachers always used to describe me, so I bought a Superman parachutist and attempted to make Frankenstein, which is pictured below: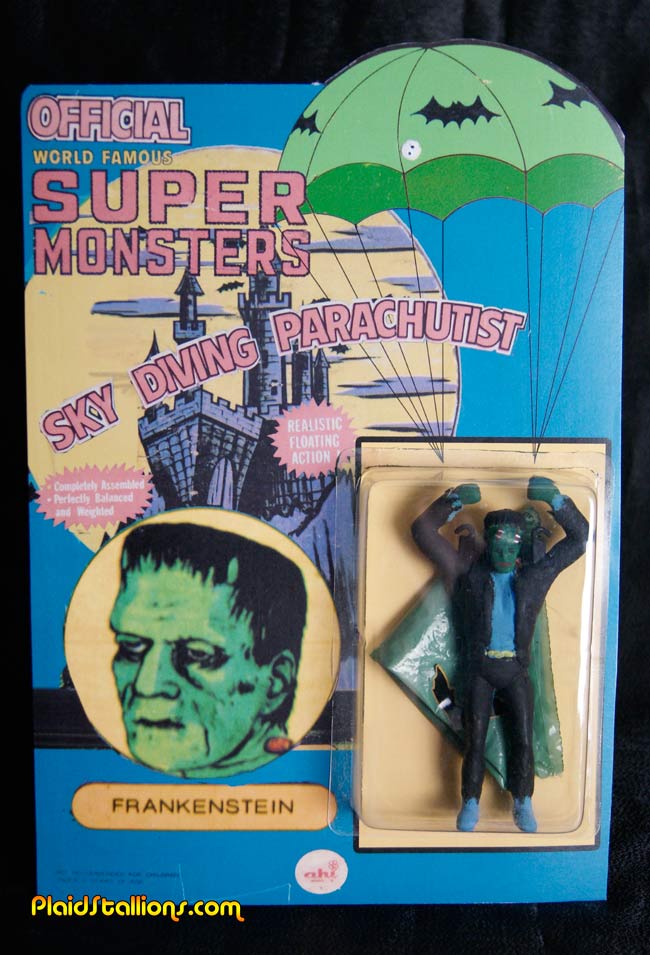 The process did not involve any sort of meltdown by yours truly, in fact, i found it relatively soothing to create such a thing. I decided to track down as many old AHI parachute figures as I could. Mr Spock became Dracula, Batman became the wolfman: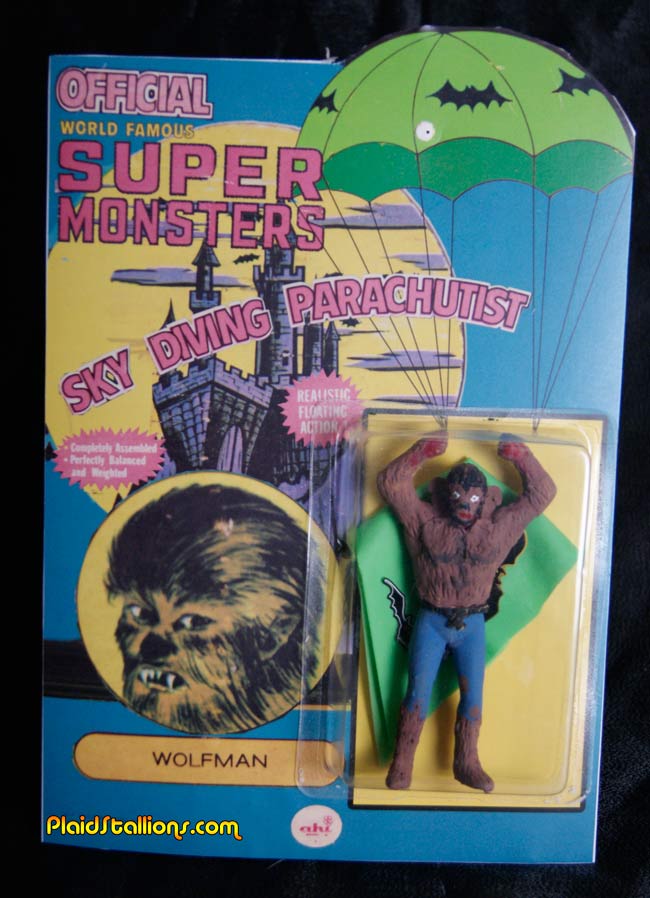 And Robin became the Mummy: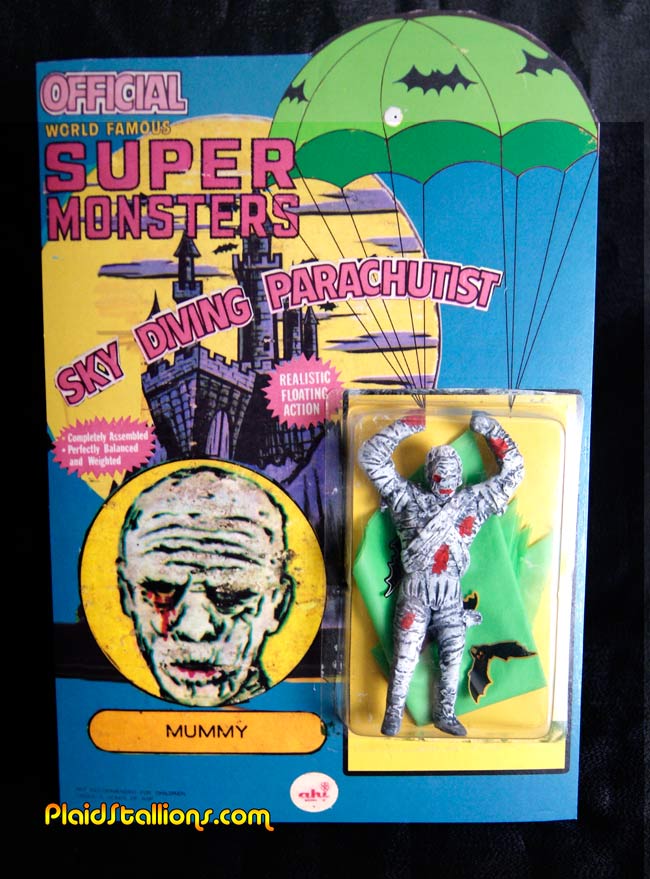 And Spider-man became the one I thought I couldn't pull off, the Creature.
It was a fun three months and I wish I could figure out a way to make these for a living. I plan to now create a parachutist for every 70s property that didn't get one. Look for Quincy and the cast of "Alice" soon.

Thanks for indulging. Happy October!
Azrak Hamway Index on PlaidStallions/AzrakHamway.com