Official King Kong Water Gun by AHI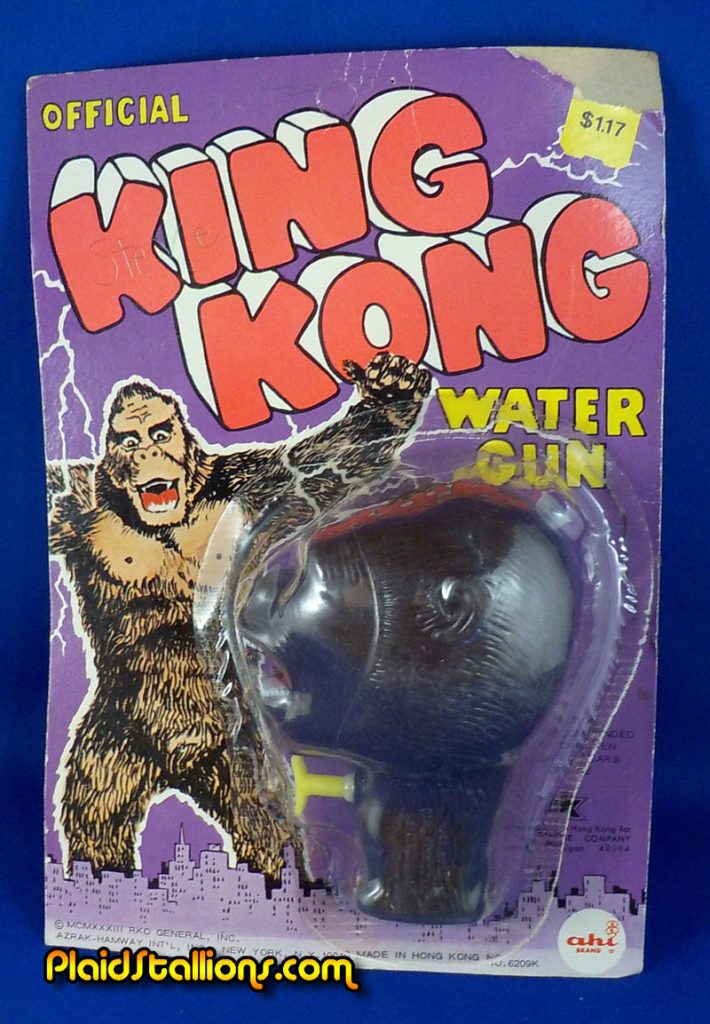 I haven't really added anything to my collection of Azrak-Hamway monster stuff in a long time. Mostly because the stuff I want is either a) extremely hard to find or b)insanely expensive or a combination of the two.

That's why I was excited to snag this open carded Kong squirt gun at the last Mego Meet for a decent price.
The AHI water guns are notoriously hard to find loose, so getting any on the card is a nice get. I don't know if I'll ever find a creature so it was nice to have at least one.
However, this display still gives me goosebumps and probably always will….