Monster Gallery Colouring Book
Sean from creepsylvania.com sent me an awesome surprise this month, a colouring book I've actually been looking forward to seeing for years.
The Monster Gallery Colouring Book is an early seventies masterpiece illustrated by Mark Savee (with text by Leah Waskey) and each page is a stunning tribute to a famous monster of either screen or legend.
A lot like the Bernie Wrightson Monster Colouring Book we reviewed a while back, this is a real cut above the standard fare. It's beautifully put together and honestly if you owned this, I doubt you'd put crayons to it.
PlaidStallions Toy-Ventures Magazine #2 is now available and it's been called "not only an entertaining read, but it's also an impeccable work of reference" by PopCult.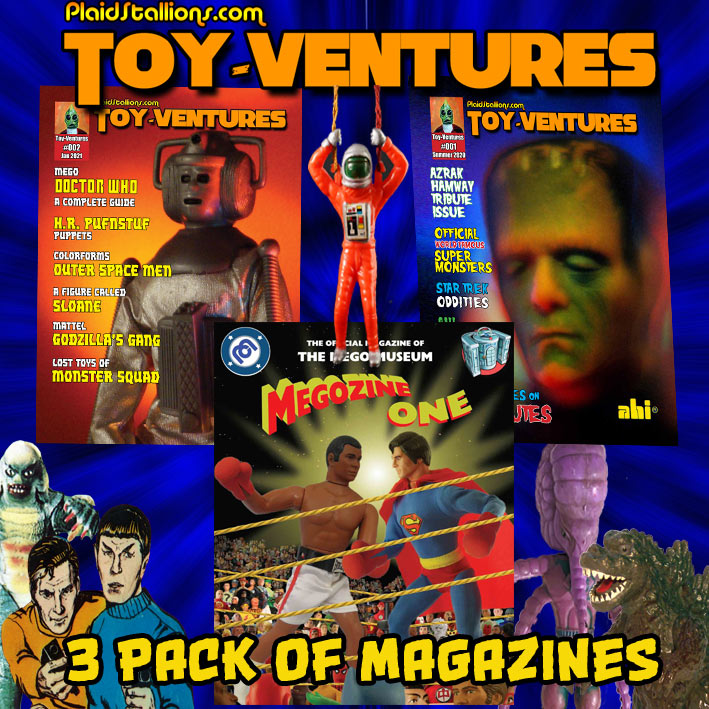 FACEBOOK GROUPS FROM PLAIDSTALLIONS


Pod Stallions is one of the most fun groups on Facebook.

Mego Knock Off Headquarters– The leading group discussing 70s dimestore goodness, we talk vintage toys, not others!