Mighty Crusaders Rack Toys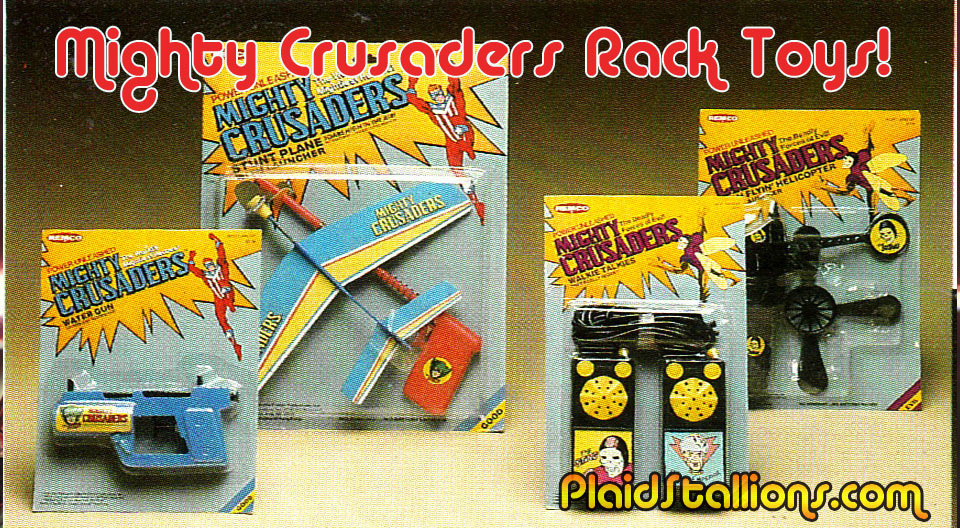 I'm excited to have finally tracked down the 1985 Remco/AHI catalog which finally showcases the fine Rack Toys that were offered for the Archie Comics Superhero characters under "The Mighty Crusaders" brand.
My major obsession with these is that they're all re-purposed from mid 1970s AHI Rack Toy merchandise for Batman and Spider-Man. I also was a big fan of these characters, I bought Red Circle comics as a lad.
Let's drool over the impossibly rare to find goodies after the jump: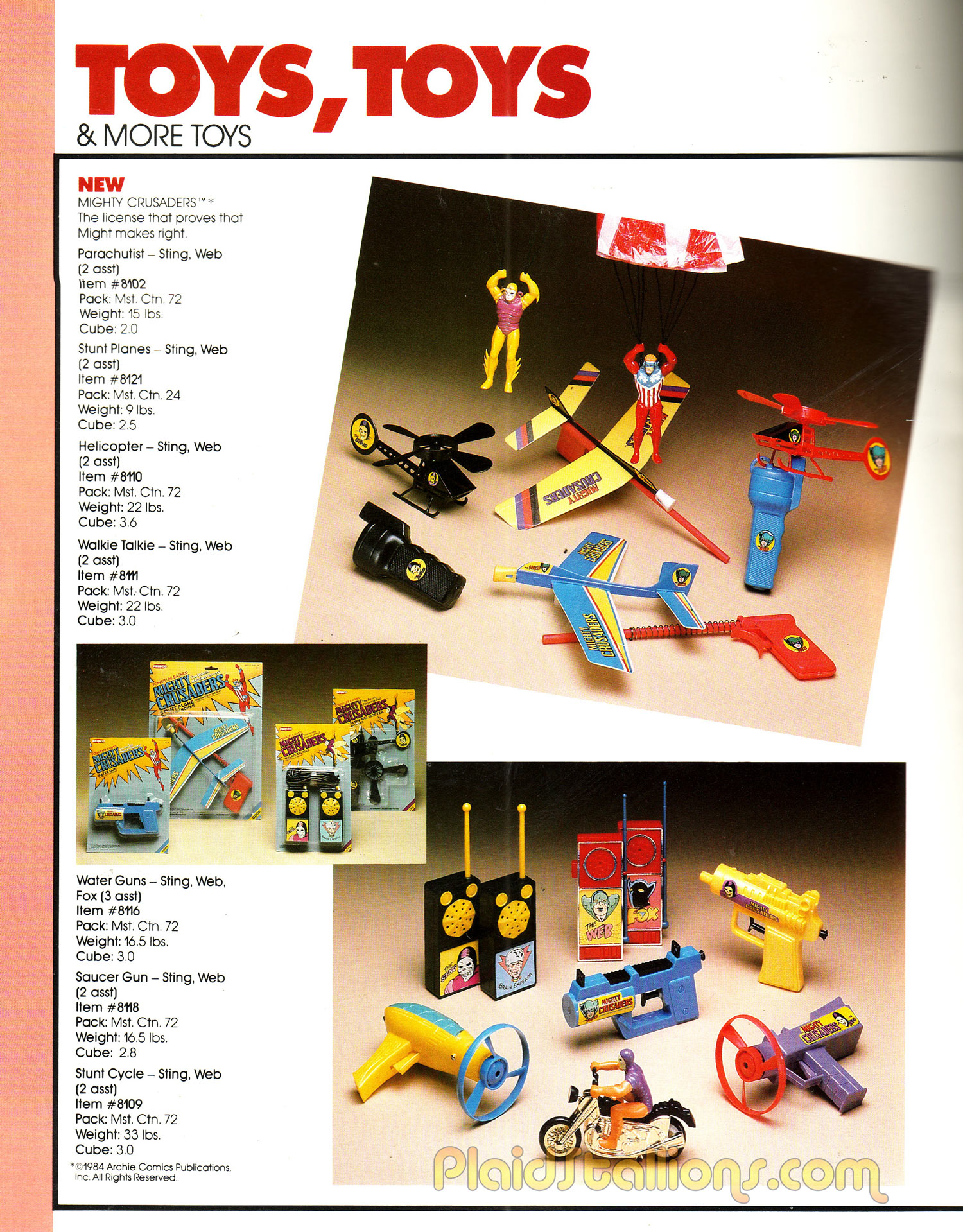 Remco did a whole page on these guys in '85 but the comics these guys were based on in the "Archie Adventure Series" would cease publication by September of that year. Best I can tell a small amount of these toys were produced and sold at clearance.


I've had luck over the past 17 years of looking to find a tiny handful of these items so I honestly believe they all got made.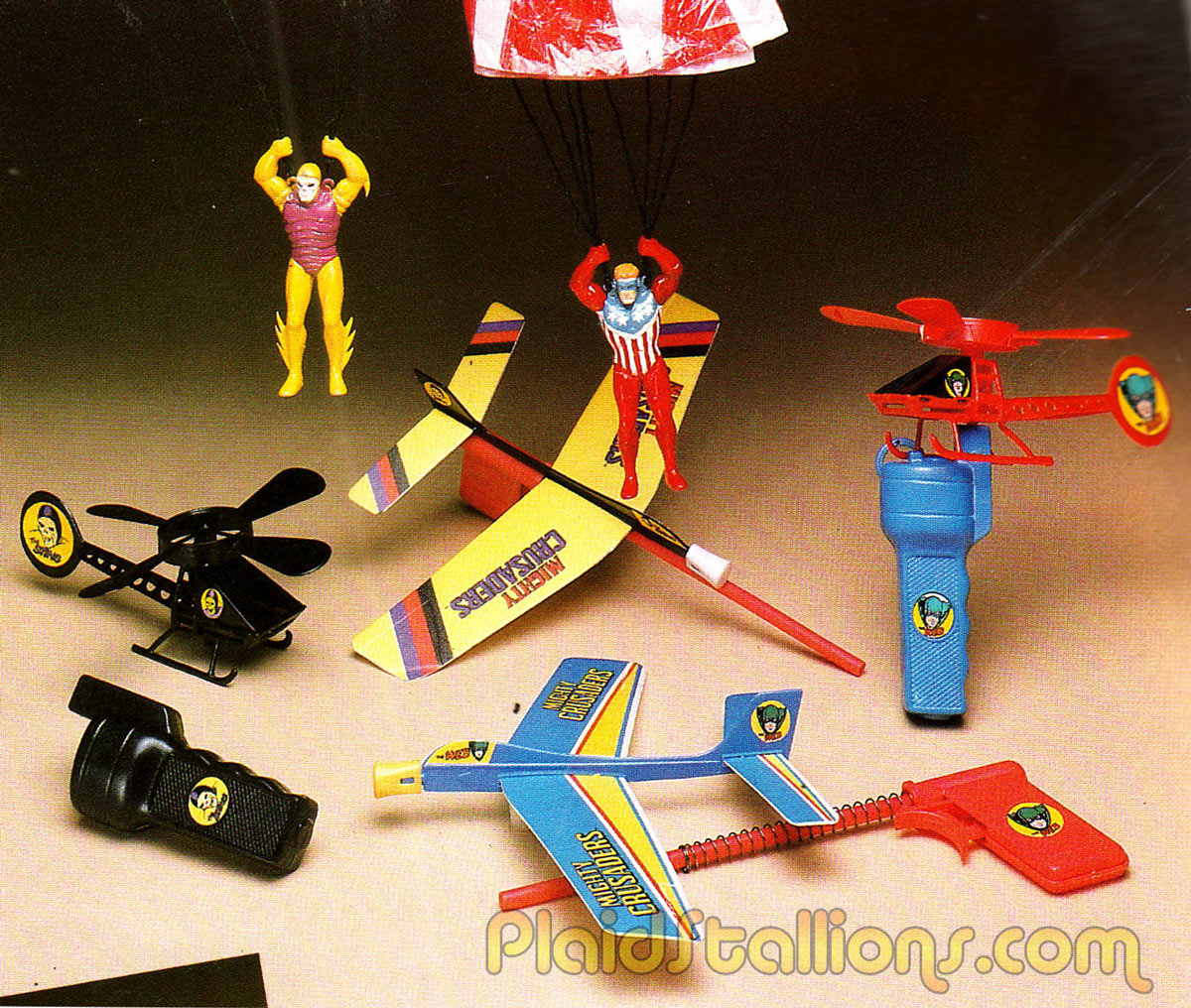 It's interesting that the Shield parachutist is pictured here but not the Web, I know that one got made. The Web and the villian The Sting are the only characters I've ever seen physical merchandise of. I still think the Shield stuff got made however.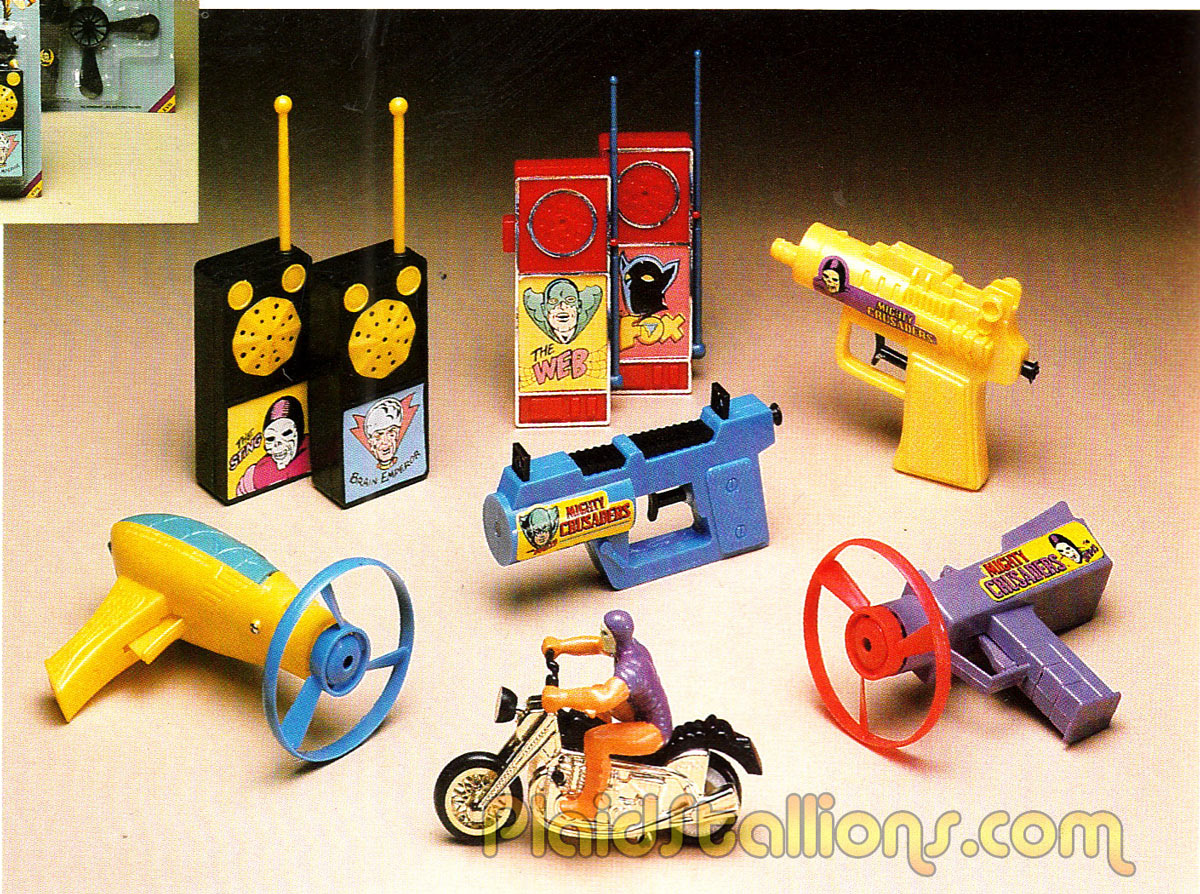 I've never seen the walkie talkies but another collector has confirmed the water pistols and I have the Web Stunt Cycle, so the Sting bike is out there. Note the use of the Fox and Brain Emperor on the walkie talkies.