Marvel or DC? A Toy-Ventures Dilemma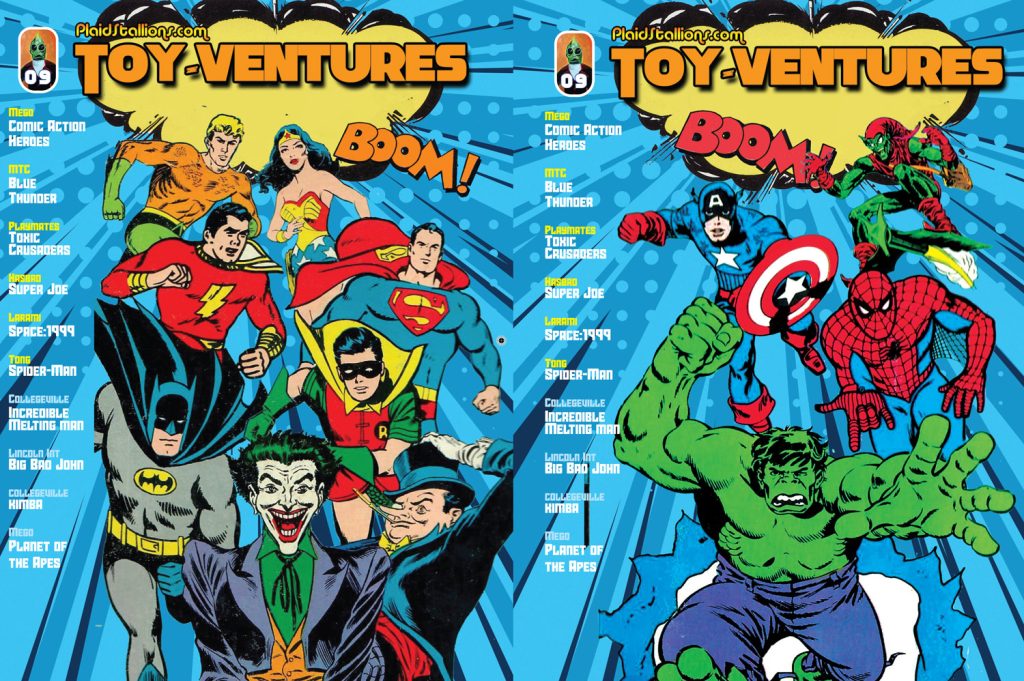 Regarding the cover design for Toy-Ventures Magazine, I am surprisingly pretty hands-off. I explain my concept to the artist, and often, in that discussion, they make it better. I retire to the interior knowing I'm in good hands, and honestly, it's always worked out great.
However, for issue 9 and crafting the Mego Comic Action Heroes guide, I took the reins and designed a cover using Mego's original art. What better than what drew me to these unique toys in the first place?
The only problem was, who do I go with? The DC or Marvel Superheroes. I love them equally; as a kid, I went back and forth with my loyalty. It all seemed to depend on what new figure I got.
An added pressure to this is that this would be the first Superhero related cover that Toy-Ventures Magazine has ever had. We seem predicated on Monsters and Aliens, and I'm okay with that, but "the capes" needed some love.
My good friend and frequent collaborator Corey Lechat floated the concept of multiple covers, but that wasn't an affordable situation (I wish it were though).
Fortunately, I have peers who know this struggle well. I reached out to the one person I knew would tip me in the right direction, namely Robyn Adams, creator of the MegoMuseum (perhaps you've heard of it).
She looked at both covers and said, "Marvel," adding, "I've seen that DC art a lot and the Hulk bursting through is fun."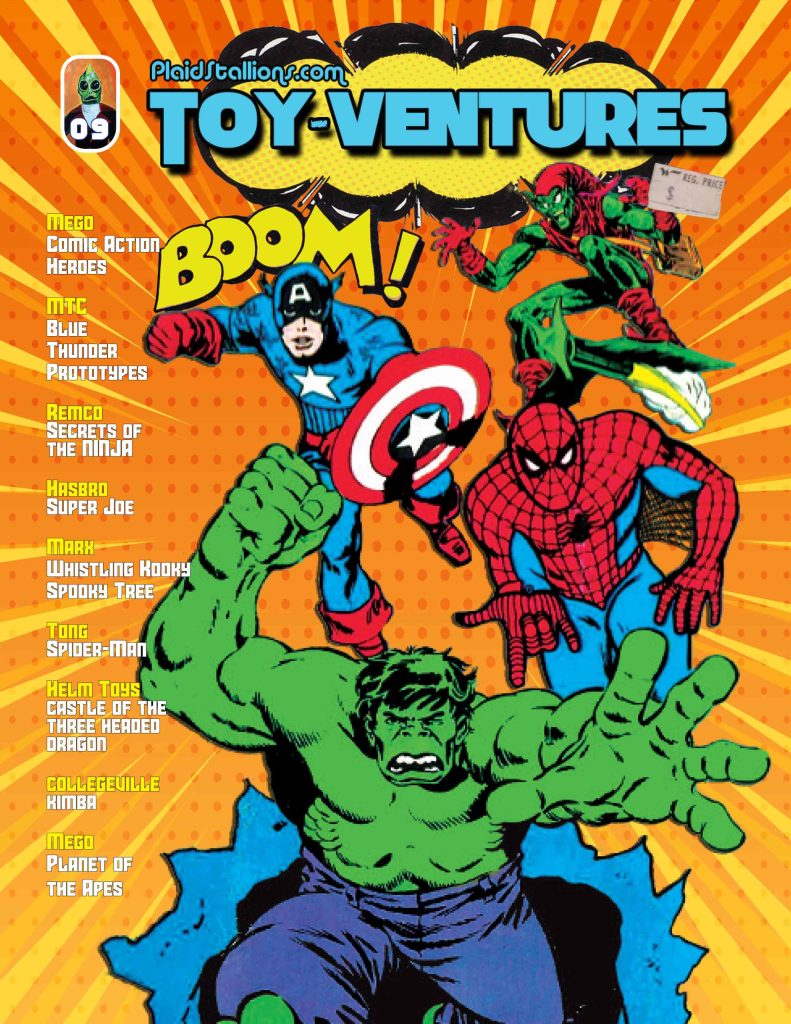 And just like the final cover says, "BOOM!" that was it; I couldn't see it any other way.
It didn't hurt that I had the Mego Comic Action Hulk as a kid, and I loved him fiercely.
Issue 9 of Toy-Ventures magazine has the most comprehensive guide to the Mego Comic Action Heroes ever published.
It is available at comic stores worldwide, on Amazon and available through our shop where we include a free Mangler keychain.
#toyventures #mego #marvelcomics 
⁠Join Our Pod Stallions Facebook Group
https://www.facebook.com/groups/podstallions
#podstallions #filmation #mego
If you've missed print toy magazines, please check out Toy-Ventures. Issue 9 is currently shipping, and subscriptions are now available.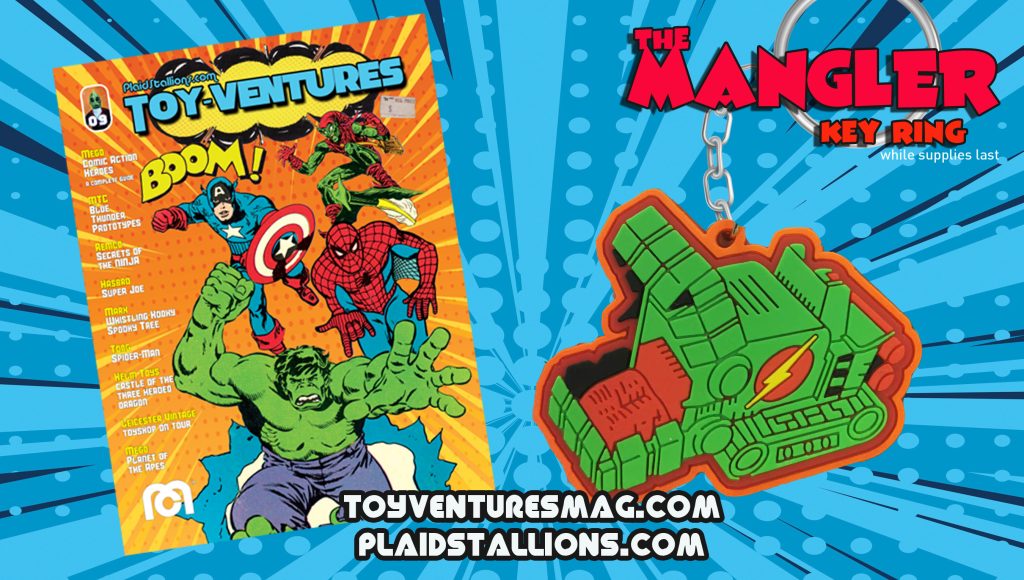 Do you miss toy collector magazines?
That's why we created Toy-Ventures magazine, an old-school print publication dedicated to vintage toys from the 1960s to the 1990s. Each issue is packed with never before seen images and information written by some of the top collectors. We've got nine issues and climbing; please check our page here or visit our store.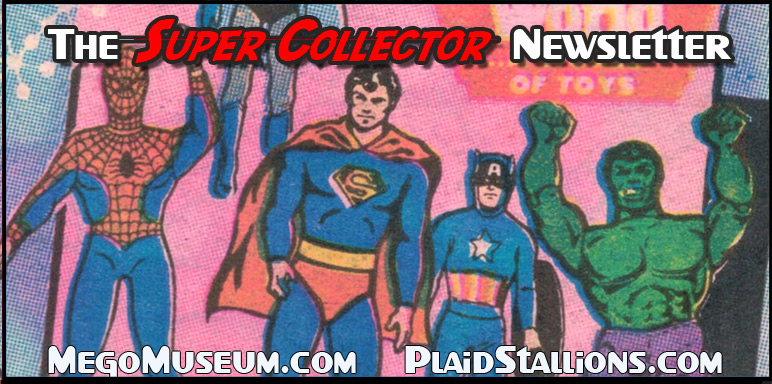 The PlaidStallions Polyester Pals have arrived and come in green and orange. Be the first kid in the sandbox with our Podcast mascots!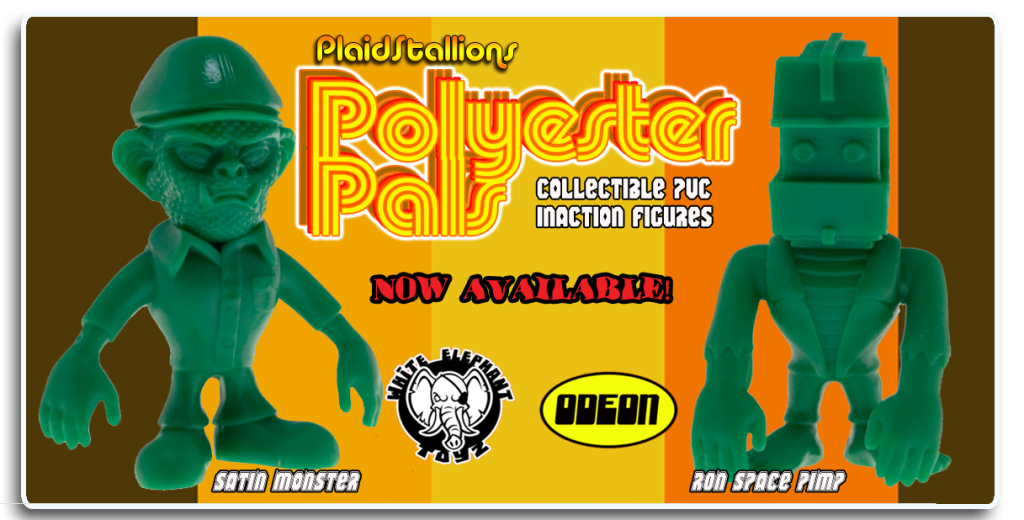 Our latest book is "Knock-Offs: Totally Unauthorized Action Figures" a love letter to cheeky copyright-infringing toys. You can get this new book via the PlaidStallions Shop, On Amazon (Affiliate Link) or eBay (eBay Link)
FACEBOOK GROUPS FROM PLAID STALLIONS

Pod Stallions is based on our podcast and is one of the most fun groups on Facebook. Toys, Comics, Movies, TV, it's all up for grabs, and remember, folks, you keep the glass! If you like our show, then you have found your tribe.

Mego Knock Off Headquarters– The leading group discussing 70s Dime store knock-offs and bootleg action figures, we talk vintage toys and not others. We know the difference between Astro Apes and Action Apeman.  It's a fun group where we talk about Lincoln Monsters, AHI, Mighty Gary, Tomland, Bogi, Demo Man, Mortoys, and other generic greats.
Toy-Ventures Magazine