Mall of Justice Book Update plus I need your help!
Mall of Justice Cover.
It's been a while since I posted any updates, so here we go.
As I begin laying out my next book, "Mall of Justice," and hope for a 2023 release, I once again plead with you for submissions. I want to share your photos and stories if you met He-Man at Toys R Us or Captain America at a Car wash. It doesn't matter if "Chewbacca" was a guy wearing loafers in a gorilla mask; that's a bonus!
Store mascots are cool, too; the weirder, the better.
Send your stories and photos to toyventuresmag@gmail.com, and I'll do my best to include them in the publication.
Mall of Justice is super (pun intended) personal for me, as an encounter with the Marvel heroes in a Woolco was highly impactful on my young brain.
I've been carefully curating many of these photos over the years, but I could use more. Hoping to launch the book this fall.
If you have photos before Cosplay showed them how it's done, please get in touch with me.
Other ways to help, share this page or share the FB page on Social Media, let friends know. I could really use a leg up.

About Mall of Justice-
"Mall of Justice" celebrates the sometimes clunky and silly costumed character appearances that doted our suburban landscape in the 70s, 80s and 90s. Featuring a series of submitted photos and memories from the kids who experienced them. Before Cosplay, we had Mall Appearances.
Written by Brian Heiler, author of "Rack Toys: Cheap Crazed Playthings" and "Knock-Offs: Totally Unauthorized Action Figures" this new publication will be a photo review of wonky Darth Vaders, Batman with mustaches and truly disturbing He-Men.
Click here to submit a photo and story.
Click here for the Mall of Justice Facebook page.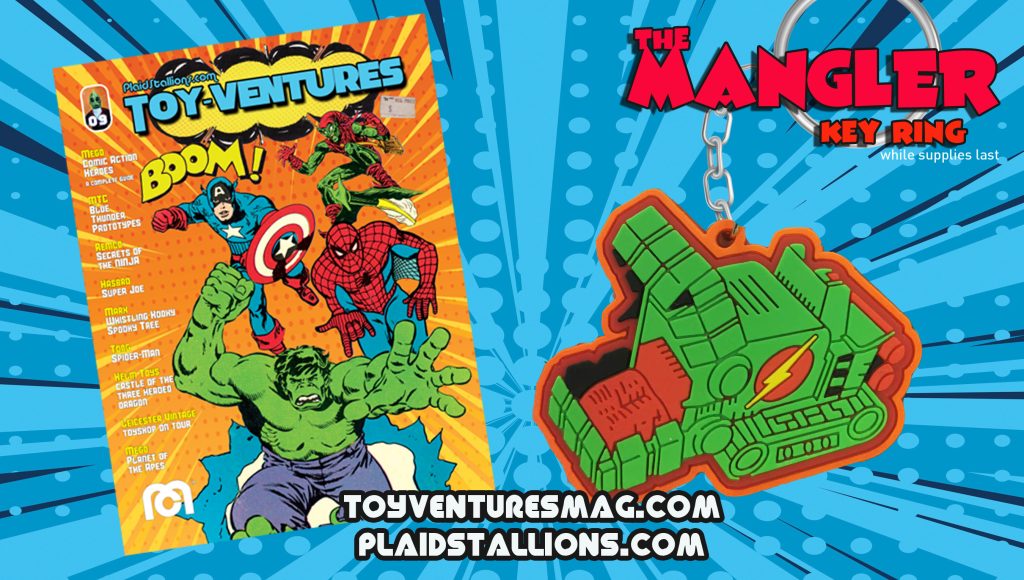 Do you miss toy collector magazines?
That's why we created Toy-Ventures magazine, an old-school print publication dedicated to vintage toys from the 1960s to the 1990s. Each issue is packed with never before seen images and information written by some of the top collectors. We've got nine issues and climbing; please check our page here or visit our store.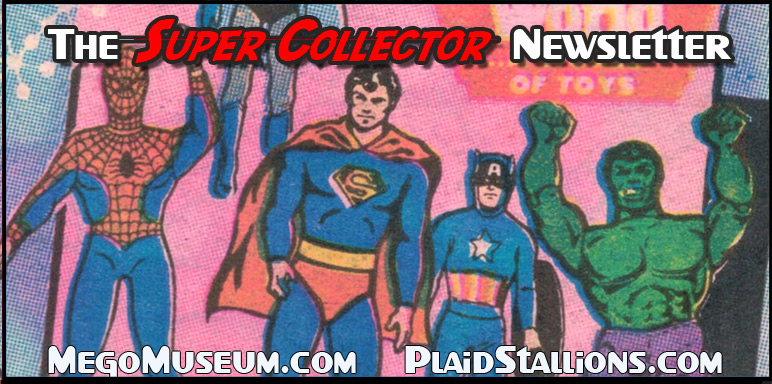 The PlaidStallions Polyester Pals have arrived and come in green and orange. Be the first kid in the sandbox with our Podcast mascots!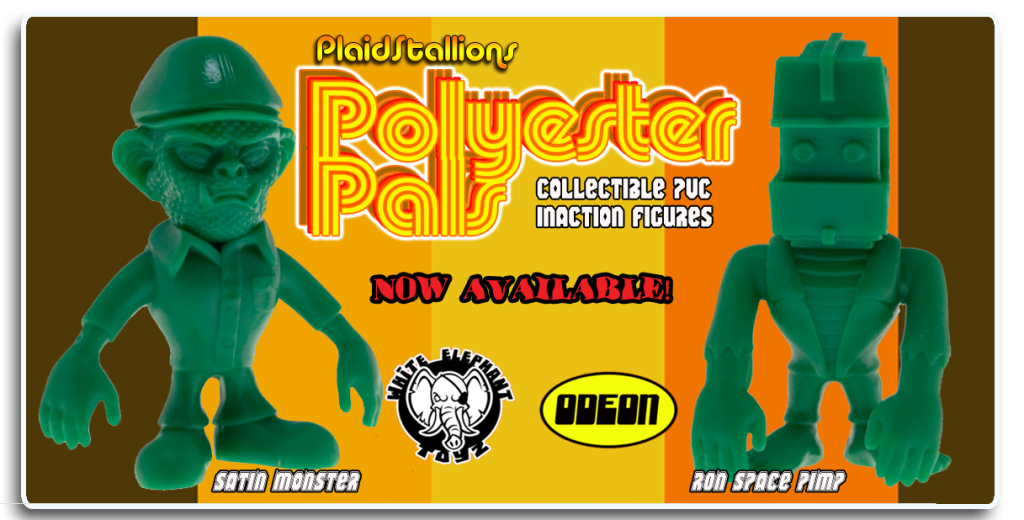 Our latest book is "Knock-Offs: Totally Unauthorized Action Figures" a love letter to cheeky copyright-infringing toys. You can get this new book via the PlaidStallions Shop, On Amazon (Affiliate Link) or eBay (eBay Link)
FACEBOOK GROUPS FROM PLAID STALLIONS

Pod Stallions is based on our podcast and is one of the most fun groups on Facebook. Toys, Comics, Movies, TV, it's all up for grabs, and remember, folks, you keep the glass! If you like our show, then you have found your tribe.

Mego Knock Off Headquarters– The leading group discussing 70s Dime store knock-offs and bootleg action figures, we talk vintage toys and not others. We know the difference between Astro Apes and Action Apeman.  It's a fun group where we talk about Lincoln Monsters, AHI, Mighty Gary, Tomland, Bogi, Demo Man, Mortoys, and other generic greats.
Electra Woman and Dyna Girl toy collection