I never had the LJN TV Super Stars, a Mego scaled line based on then-popular shows like The Rookies, Emergency, and S.W.A.T. I would have loved Police and Firemen to clean up after my Mego Superheroes or perhaps interact with the Mego Star Trek crew. Also impressive are the number of vehicles and accessories they offered.
I'm especially enamoured by the S.W.A.T playset, LJN did a really nice job with it and I'm a sucker for those old-timey computers.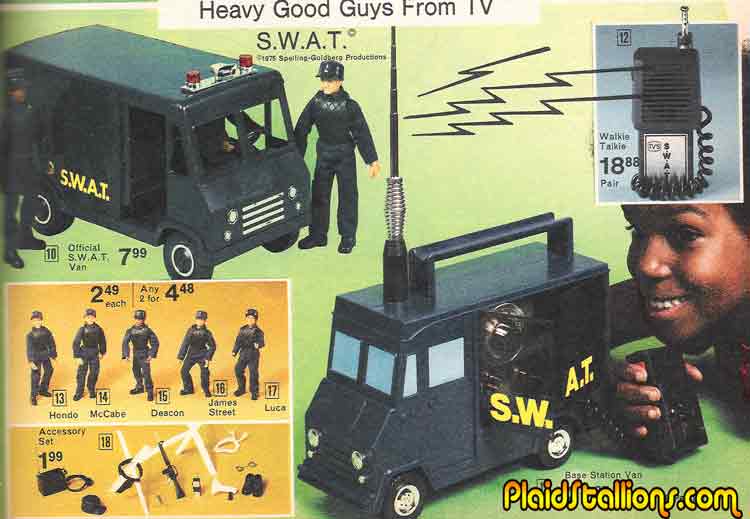 Issue 4 of Toy-Ventures magazine ships this June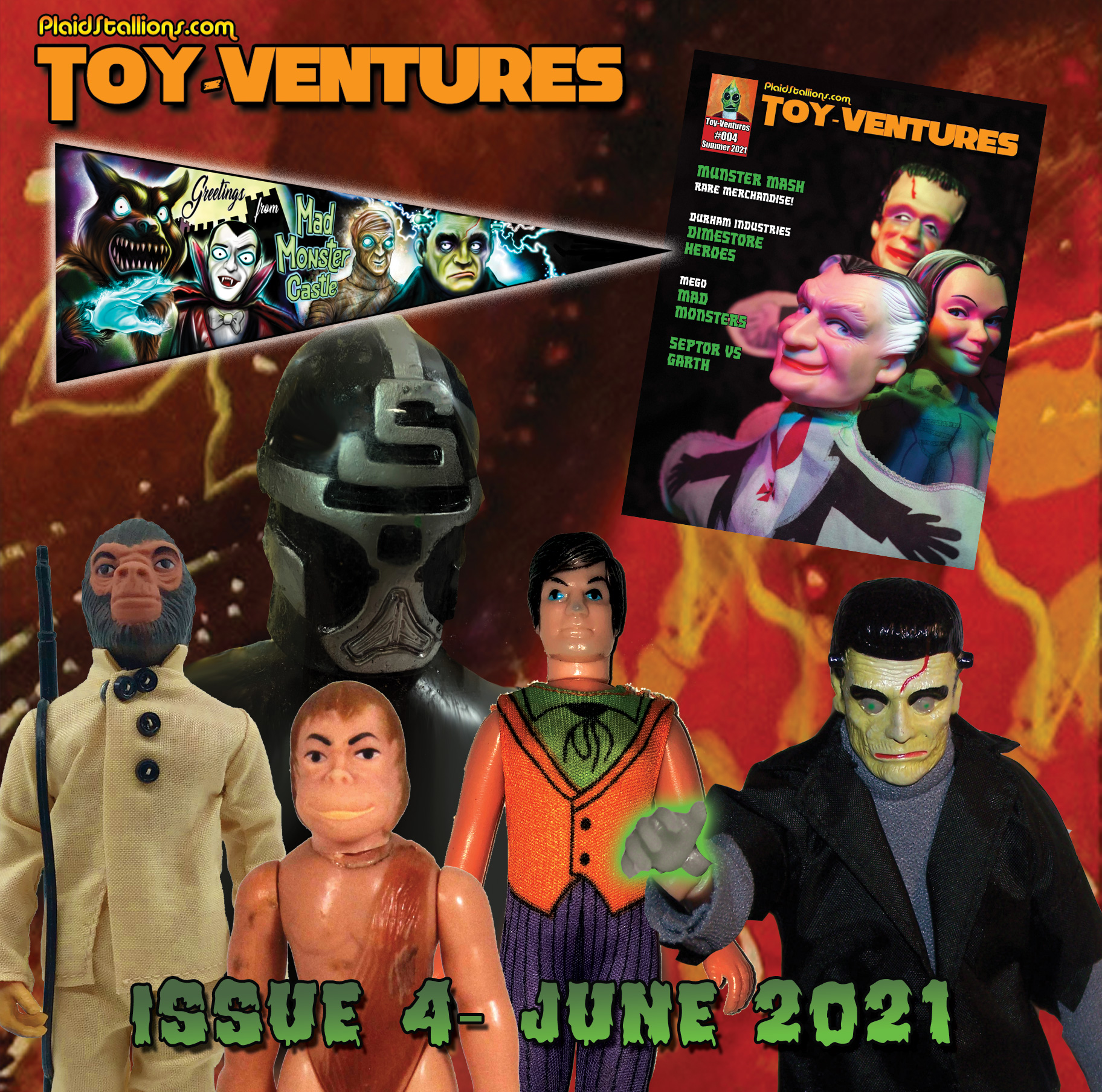 FACEBOOK GROUPS FROM PLAIDSTALLIONS

Pod Stallions is one of the most fun groups on Facebook.

Mego Knock Off Headquarters– The leading group discussing 70s dimestore goodness like figures from Azrak Hamway, LJN,  Tomland and Lincoln International.