Land of the Lost Rack Toys
Land of the Lost Rack Toys
Sid and Marty Krofft's "Land of the Lost" is not only one of their best-known shows, it's also one of their most merchandisable.
Larami Toys went to town with the license and released a slew of low-cost Rack Toys that range from logical to absolutely bonkers.
The majority of these toys are nonsensical label slaps but where Larami always shone was the card design. Each one of these packages is unique and eye-catching making for an incredible display of colour.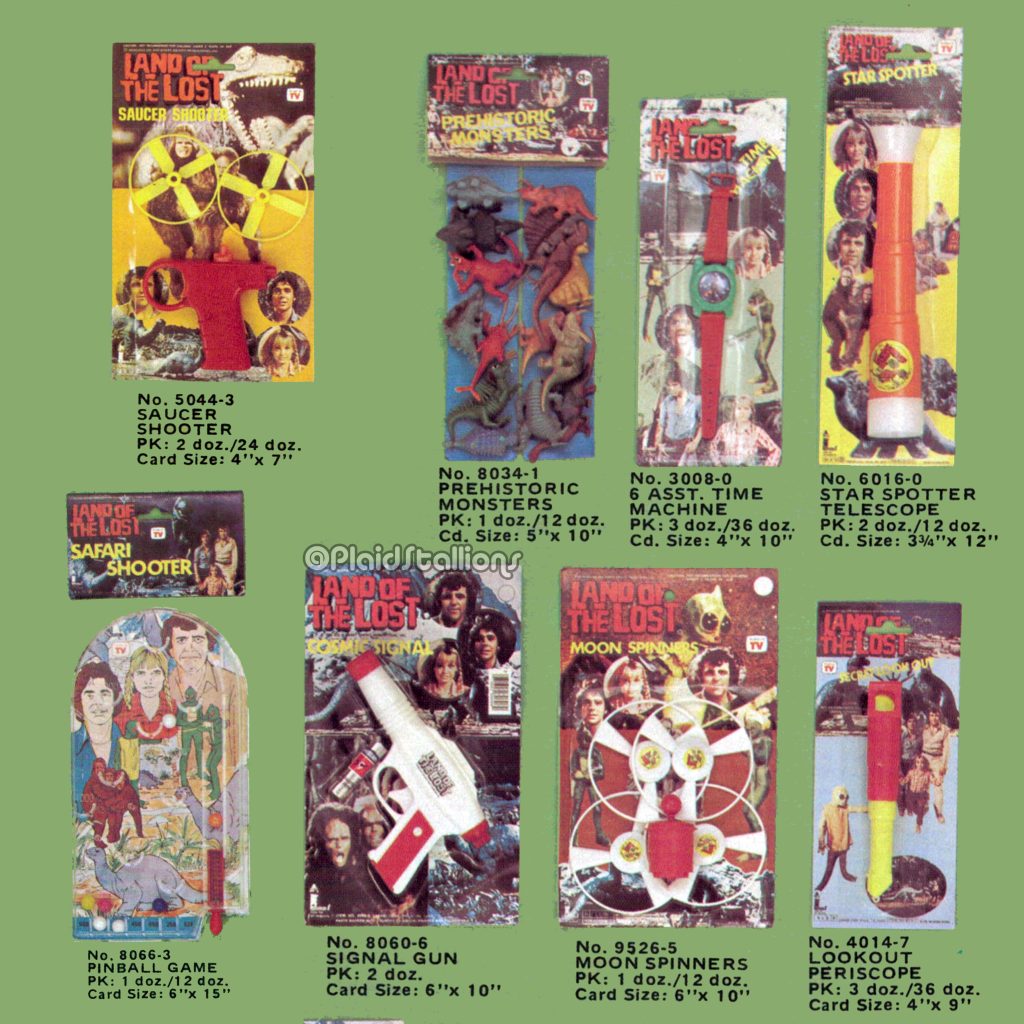 The Prehistoric Monsters (not sure why they didn't call them Dinosaurs) are such a no-brainer for Land of the Lost. However my favourite on this page is the safari shooter, that art is stunning. I have one on my wall. I do love seeing Enik on cards though.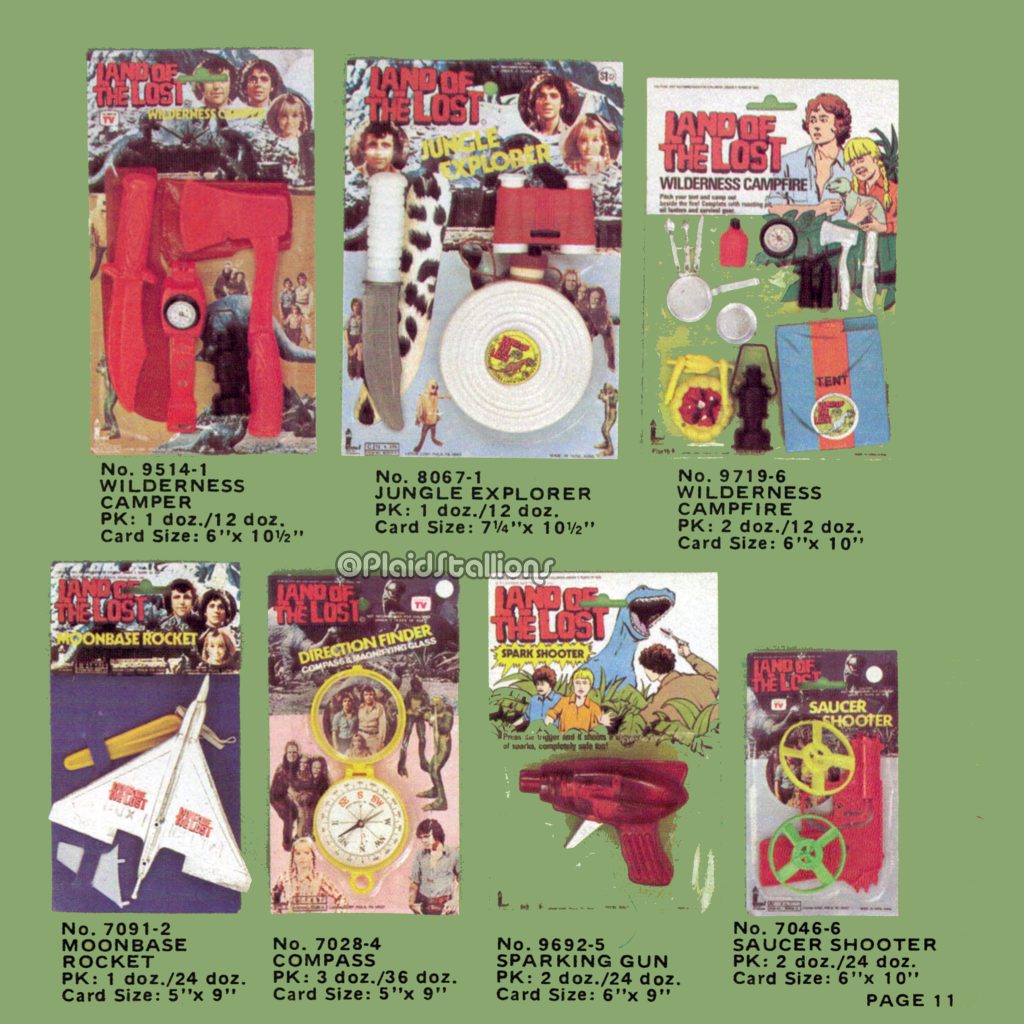 Stuff like the Wilderness sets and compasses are perfect fits for Land of the Lost, although the guns and the moonbase rocket, not so much….
Do you miss toy magazines?
That's why we created Toy-Ventures magazine, an old-school print publication dedicated to vintage toys from the 1960s to the 1990s. Each issue is packed with never before seen images and information written by some of the top collectors. We've got six issues and climbing; please check our page here or visit our store.

Our newest book "Knock-Offs: Totally, Unauthorized Action Figures," is now available. It's 130 pages of bootleg goodness.
You can get this new book via the PlaidStallions Shop , On Amazon (Affiliate Link) or on eBay (eBay Link)
Our book Rack Toys, Cheap, Crazed Playthings is now available again! Order through our Affiliate Link
Order Rack Toys 2.0 Here through our Affiliate Link►https://amzn.to/3Bkm9z1
FACEBOOK GROUPS FROM PLAIDSTALLIONS

Pod Stallions is based on our podcast and is one of the most fun groups on Facebook. Toys, Comics, Movies, TV, it's all up for grabs and remember, you keep the glass! If you like our show, then you have found your tribe.

Mego Knock Off Headquarters– The leading group discussing 70s Dime store knock-offs and bootleg action figures, we talk vintage toys and not others. We know the difference between Astro Apes and Action Apeman.  It's a fun group where we talk about Lincoln International, AHI, Mighty Gary, Tomland, Bogi, Demo Man, Mortoys, and other generic greats.
The Phantom Rack Toys- PlaidStallions