Land of the Lost Moonbase Rocket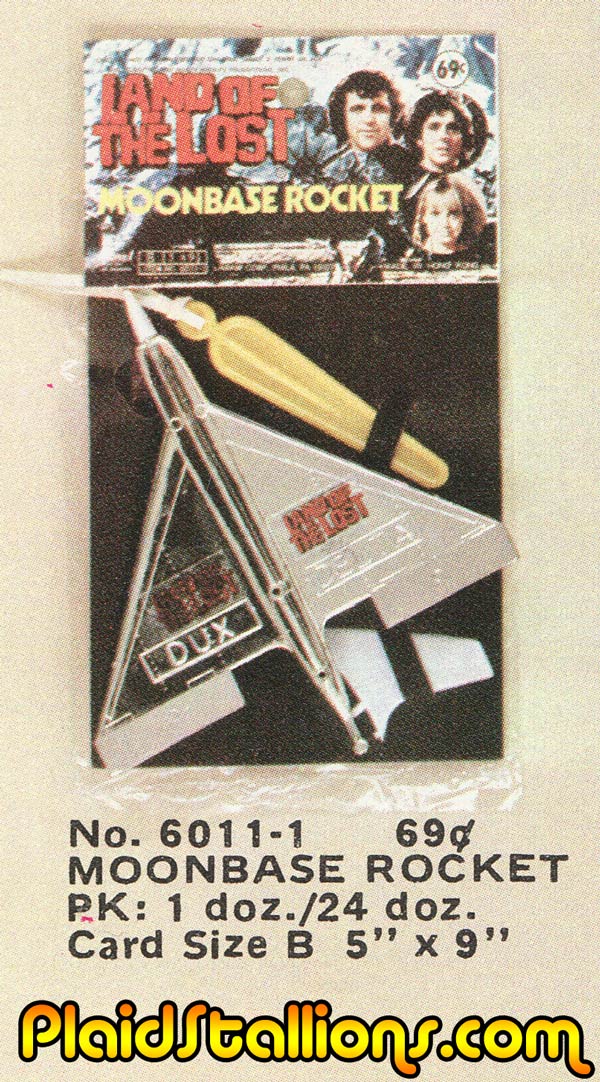 I'd make a joke but somebody, somewhere would send me an email rationalizing this toy by citing an episode that I've somehow missed where this makes complete, perfect sense.
So fine, here is a moonbase rocket from Land of the Lost, a series that may have taken place on the moon and featured many rockets. If anyone needs me I'll be at scotch…..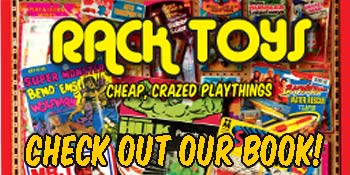 Rack Toys: Cheap, Crazed Playthings is a limited edition 144 page book from the creator of Plaid Stallions. Order from us and get three free promotional post cards.