Knock-Offs Book Pre-Orders Open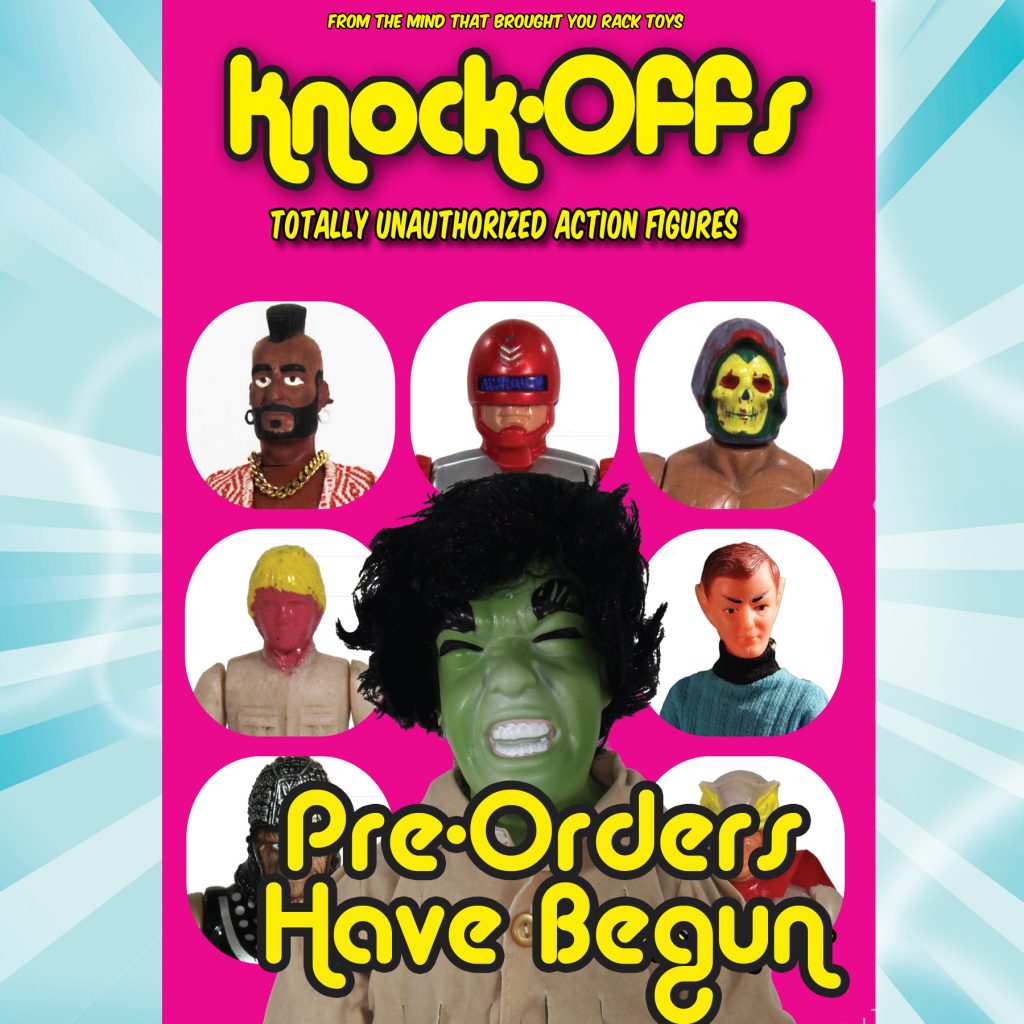 Hey folks, I'm happy to say that I'm putting the final touches on Knock-Offs after spending the last 24 hours with this glorious press proof.
This book and the new printer I'm using have totally exceeded my expectations, I seriously am overjoyed with how things are shaping up. This book is an explosion of fun energy and it's been a blast putting it together, everybody inside these pages was real fun to work with.
Knock-Offs will go into production early next week and I've opened up the pre-orders in the Plaid Stallions Store.
Knock-Offs will also soon be in the Diamond Catalog for shipping sometime next year. I'll post an update when it lands but it means that comic shops across the world will be able to carry it. Very exciting news.
I'm also offering a bundle with copies of the new version of my first book "Rack Toys: Cheap Crazed Playthings". I've signed the copies of Rack Toys as well, I think that makes them super rare.
PLEASE PLEASE PLEASE SPREAD THE WORD ANY WAY YOU CAN.
Oh and I posted an Update on Issue 6 of Toy-Ventures in our newsletter, you can read it here.

We've got a new book coming! Knock-Offs Totally Unauthorized Action Figures is our follow-up to Rack Toys, click here for more info.
Our book Rack Toys, Cheap, Crazed Playthings is now available again! Order through our Affiliate Link
Order Rack Toys 2.0 Here through out Affiliate Link►https://amzn.to/3Bkm9z1
Toy-Ventures Magazine is our newest creation, an old-school print magazine about vintage toys! Professionally laid out and written, each issue is brimming with obscure and rare toys from companies such as Mego, Kenner, Remco, AHI, and much more. Monsters, Superheroes, Adventurers, Knock Offs, Apes, and so much more, it's in Toy-Ventures.
Toy-Ventures Issue 5 is available now:
Ebay: https://ebay.us/XSS1X7
Plaid Stallions Store: https://plaidstallions.com/reboot/shop/
Amazon Affilitate Link:https://amzn.to/3d9Q0AS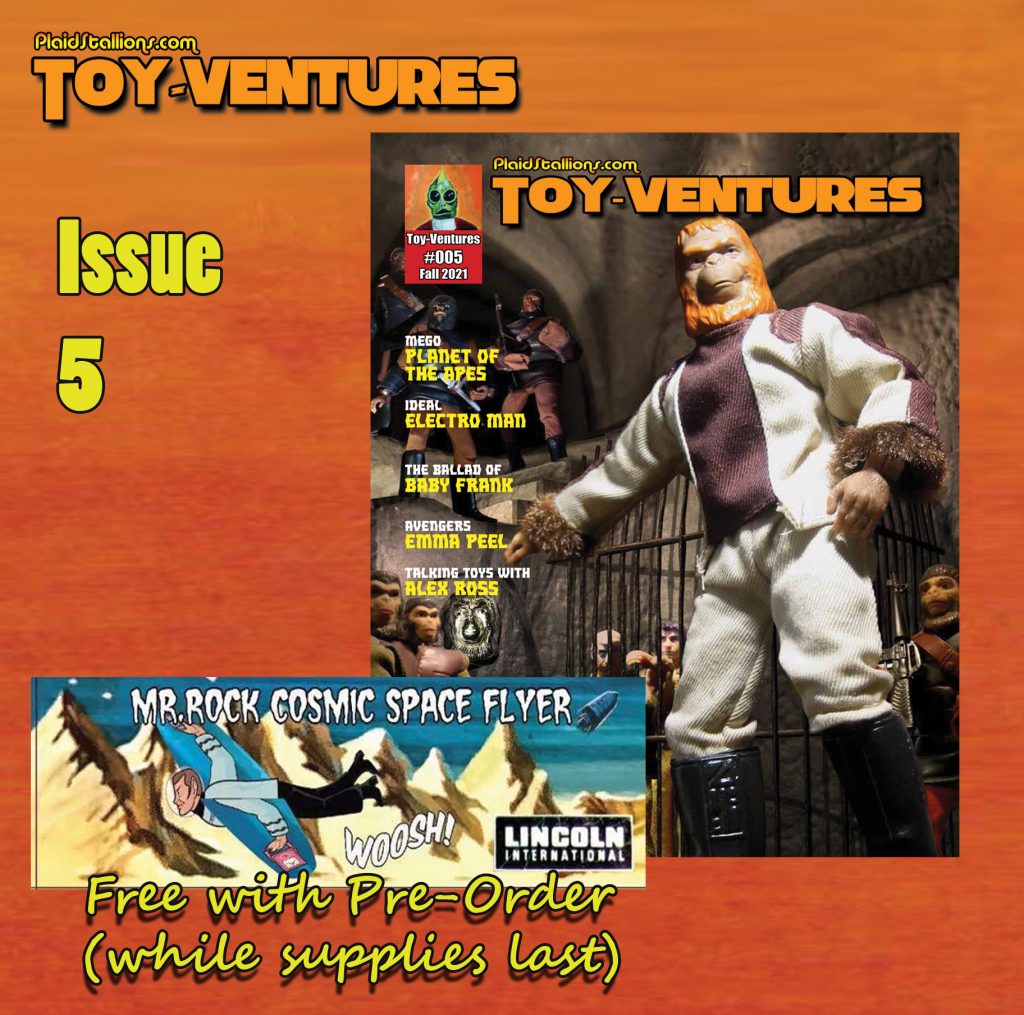 FACEBOOK GROUPS FROM PLAIDSTALLIONS

Pod Stallions is one of the most fun groups on Facebook. Toys, Comics, Movies, TV, it's all up for grabs and remember, you keep the glass!

Mego Knock Off Headquarters– The leading group discussing 70s Dime store knock-offs of Mego action figures, we talk vintage toys and not others. We know the difference between Astro Apes and Action Apeman! It's a really fun group where we talk about Lincoln International, AHI, Tomland, Bogi, Demo Man, Mortoy, and other generic greats.
Get Toy-Ventures Issue 3 here with a comprehensive look at the Lincoln Monster line:
https://plaidstallions.com/reboot/shop/
Join Mego Knock Off Head Quarters Here;
https://www.facebook.com/groups/Megoknockoff
Order our book Rack Toys 2.0 Here through our Amazon Affiliate Link►https://amzn.to/3Bkm9z1
PS Store: https://plaidstallions.com/reboot/shop/
Follow PlaidStallions on Social Media:
Twitter ► https://bit.ly/2UzxQ5q
Facebook ► https://bit.ly/3mfY73R
Instagram ►https://bit.ly/3yZ3kAV
Website ► https://bit.ly/3yZ3kAV