The Wonderful World of Kenner's Blythe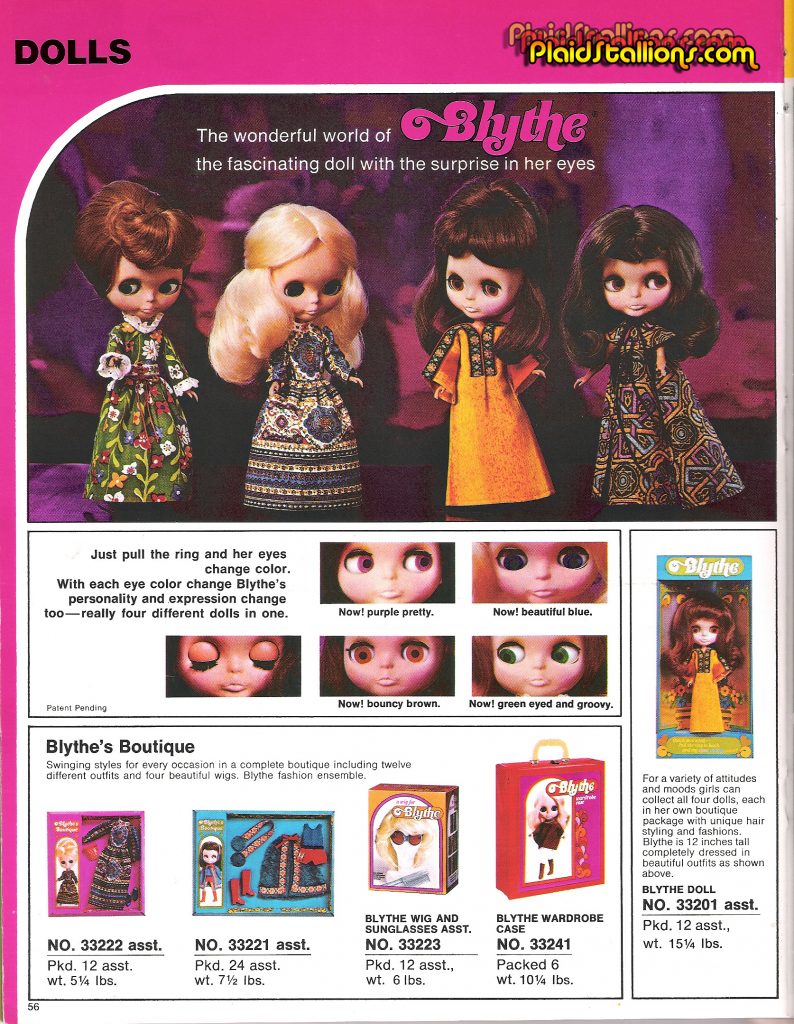 Kenner's Blythe dolls is a truly interesting story about toy collecting and pop culture in general.
Originally released in 1972 and sold in North America, the UK and Japan, by Kenner.  The Blythe line did  not catch on and Kenner chose not to continue it in 1973, giving it a single season on the market.

Unlike any other dolls on the market at the time, the highly stylized line stood out on the market.
The main "gimmick" of the dolls was a pull string in the back that allowed you to change the colour of their large, expressive eyes.
The offices of Marvin Glass and associates, one of the most prolific toy inventing firms of the 20th century developed the Blythe concept and sold it to Kenner.
Blythe was ahead of their time, I mean just go look at a Funko Pop and you'll see what I mean.  However, while Kenner's Blythe series failed, the story takes an interesting turn 25 years later.
THE BLYTHE REVIVAL
Flash forward to the late 1990s, aspiring photographer Gina Garan was given a Kenner Blythe doll by a friend and decided to make it the subject of a series. After hundreds of photos of Blythe in different settings,  Garan's work got noticed by publishers. In 2001, her first book, This is Blythe showcasing her work was released and this kicked off a Blythe revival. Original Kenner Blythe dolls became a hot collectible.
That same year Takara of Japan licensed the doll from Hasbro (Who bought Kenner in the 1990s) and began a decade-long campaign of "Neo Blythe" dolls. It's truly an interesting read and just goes to show you that you can't keep a good concept down.
 Toy-Ventures magazine Issue 4 is shipping this month to pre-order customers and it's loaded with cool toys and information. Issue 4 is set to launch next week and it's our best yet, we just keep climbing with this and I hope you'll support it.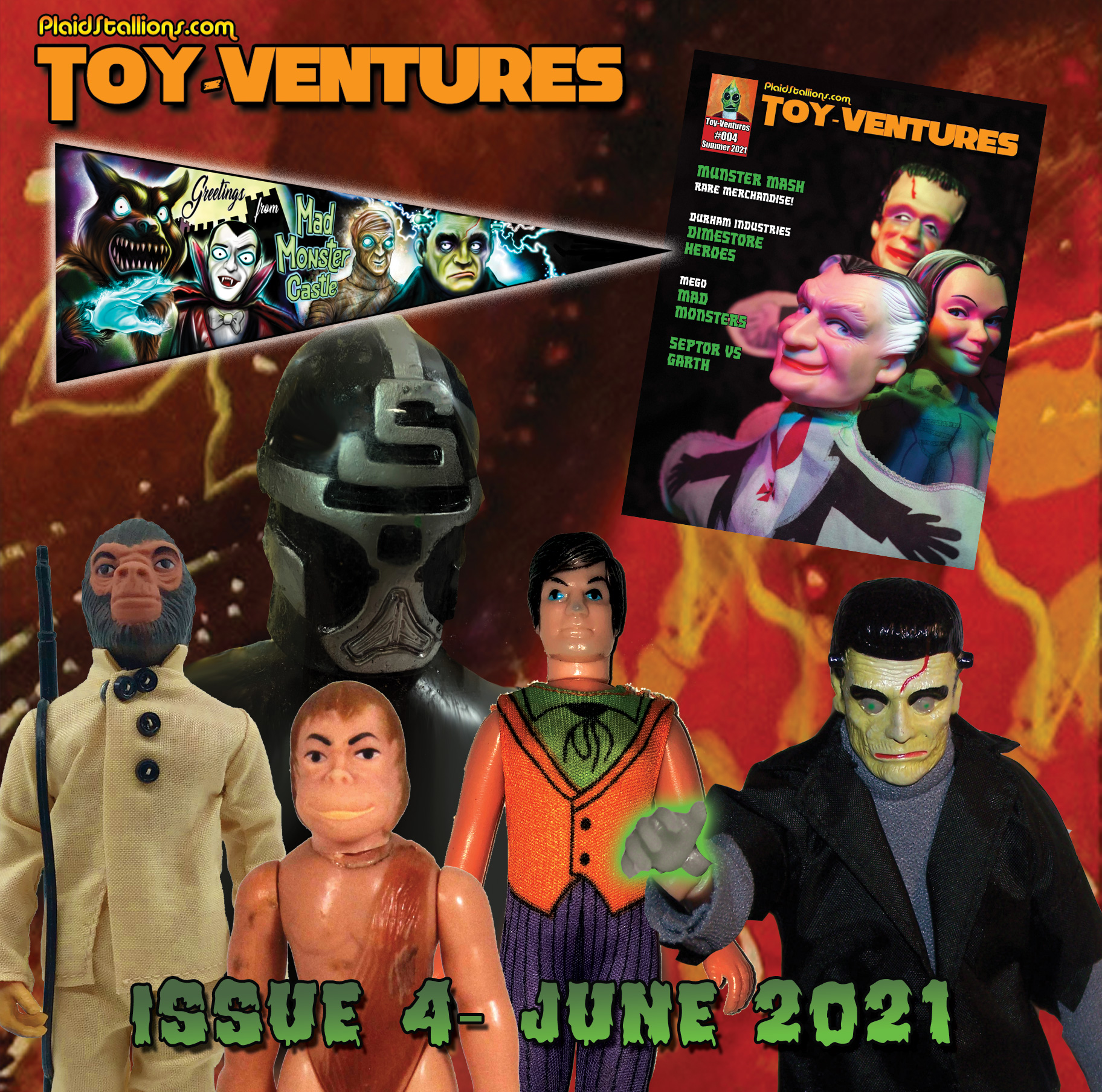 FACEBOOK GROUPS FROM PLAIDSTALLIONS

Pod Stallions is one of the most fun groups on Facebook. Join us for our all-day breakfast bar on Sundays and remember, you keep the glass!

Mego Knock Off Headquarters– The leading group discussing 70s dimestore goodness like Lincoln International, AHI, Tomland, Durham, you get the picture. Whether you like Mr. Rock or are more of an Astro Apes person, this is the group you need to be in. Just toy talk, no BS.