I'm back from Mego Meet and I bring many virtual presents in the form of the sights I encountered there. Let's start with this, a Popy Evel Knievel stunt set or as they dubbed it "The Evel Knievel Challenge Machine".
I had to do some Guerilla photography on this one because it had just been sold! Fortunately the purchaser was a good egg and let me mess with it before he took it home. More after the (Snake Canyon) jump!

I couldn't take the whole set out as it was carefully wrapped but this is totally different Evel figure than the ideal set, Popy made him about an inch shorter for some reason. I assume the bike is also scaled down.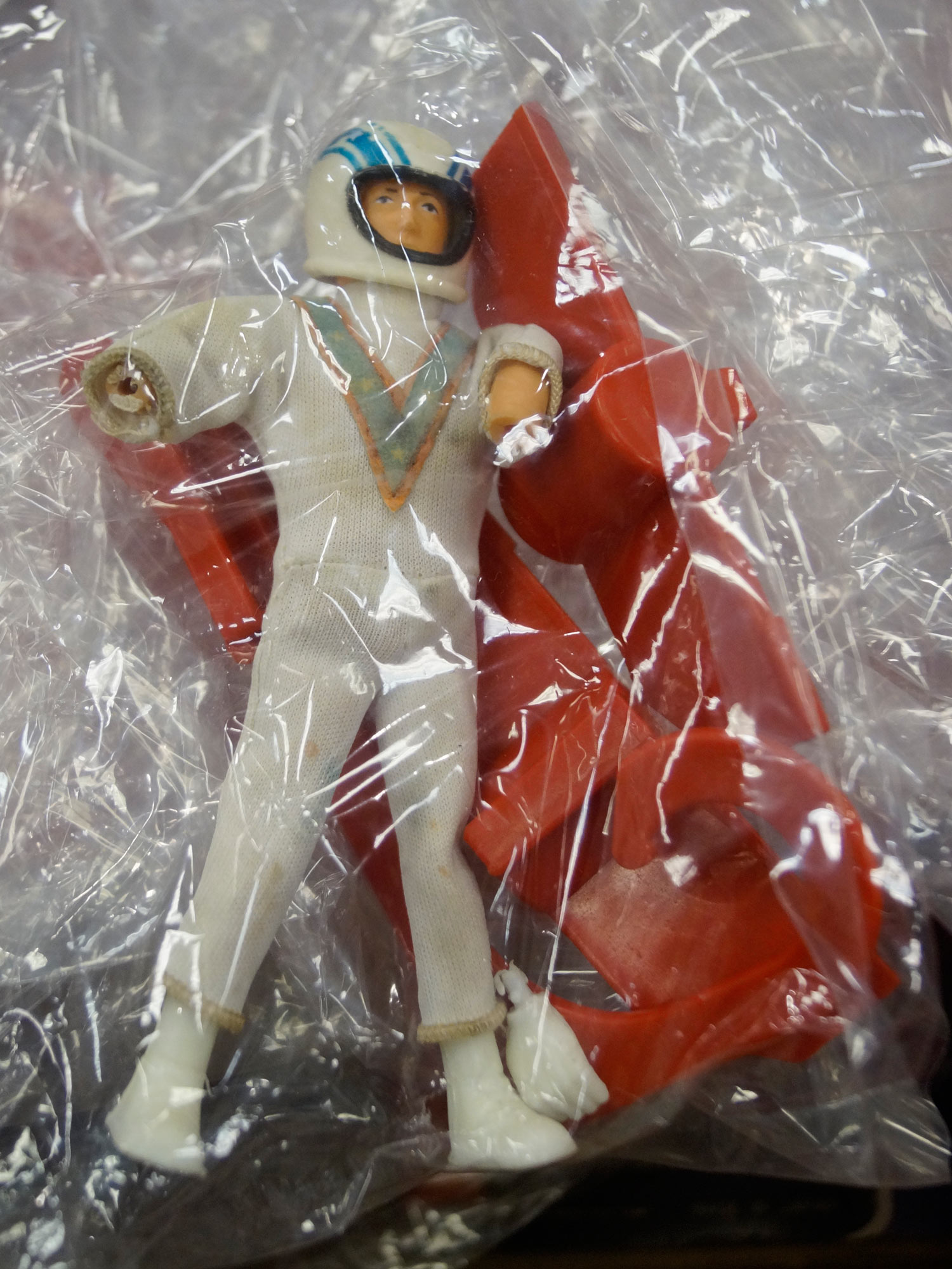 The odd thing is, the box is GINORMAS, it feels way bigger than the US set. I don't totally get that but also, it's a really cool design.
I personally don't collect EK toys but this was weirdly tempting. Glad somebody purchased it to be honest, this was directly next to me.
More goodies all week!
More Daredevil stunt goodness.