Isis knows what time it is

Another item in my mad obsession with Filmation's "Tarzan and the Super 7" merchandise, which 99% rack toy based.
I've had this boy's watch for a while but this is my first girl's version. This picture from the catalog suggests I've got more to track down. Come on Super Stretch!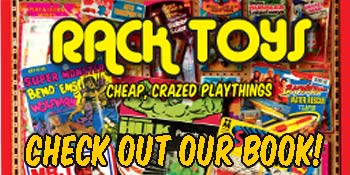 Rack Toys: Cheap, Crazed Playthings is a limited edition 144 page book from the creator of Plaid Stallions and it's full of stuff just like this. Order from us and get three free promotional post cards.