Gerry Anderson Toy Tribute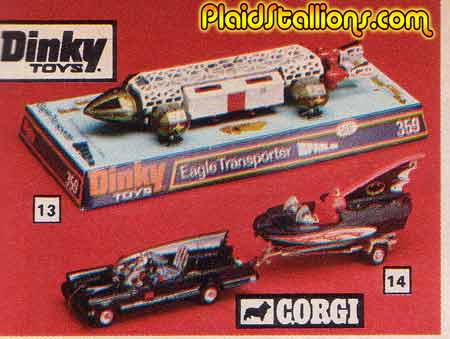 The passing of legendary TV producer Gerry Anderson yesterday, put me into a real funk. Anderson created two of my favourite science fiction series of all time in UFO and Space:1999, not to mention a pile of super cool kid's programming in the 1960s.
The man was a visionary, Whenever Anderson's name appeared, awesome merchandise followed. What better way to honour the man's legacy than to take a look at some of the playthings inspired by his output.

Spectrum is green after the jump!
Maya Costume from Collegeville

Stingray is one of my personal favourites of the "supermarionation" series.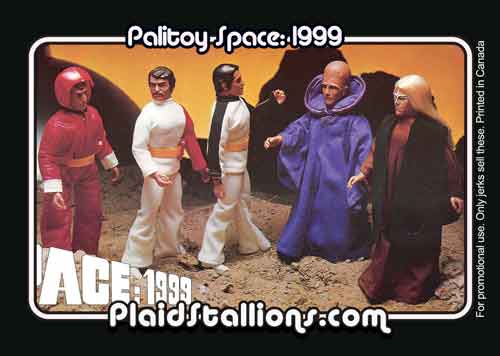 These Palitoy Space:1999 figures are the reason I collect toys today.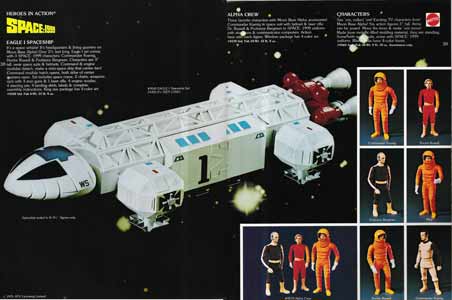 The Mattel Space:1999 Eagle may be one of the coolest toys of the decade.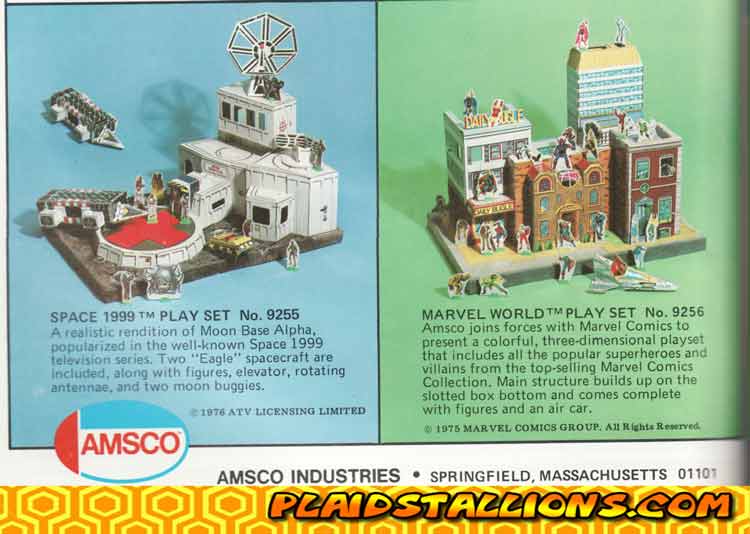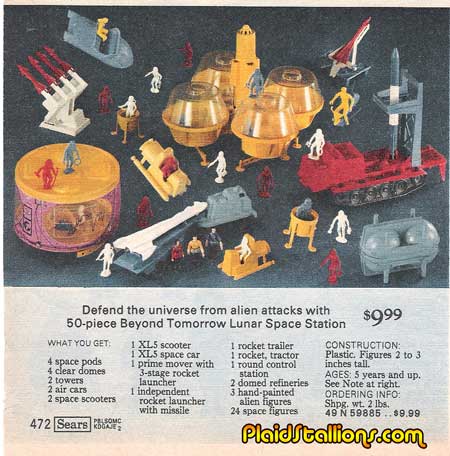 The 1970s "Beyond Tomorrow" play set was actually Fire Ball XL5
Thunderbirds is likely Anderson's most popular program.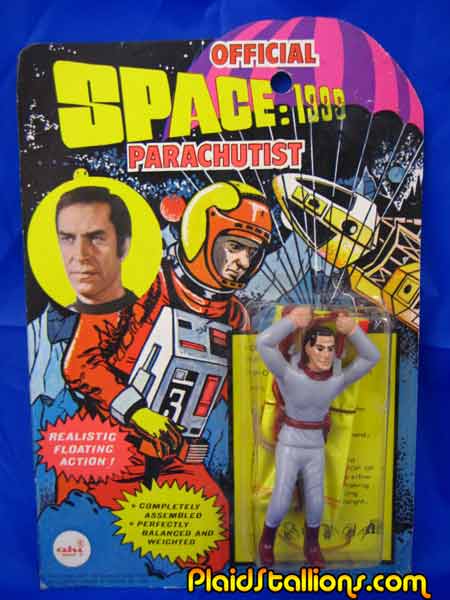 AHI was a major 1999 licensor and made an intoxicating series of sometimes whimsical rack toys.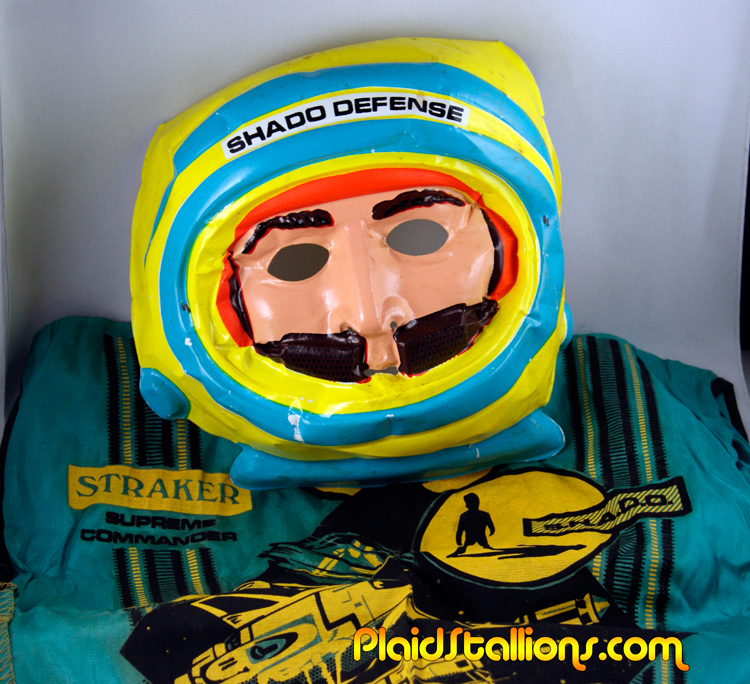 This UFO Ed Straker costume is easily one of my biggest grails.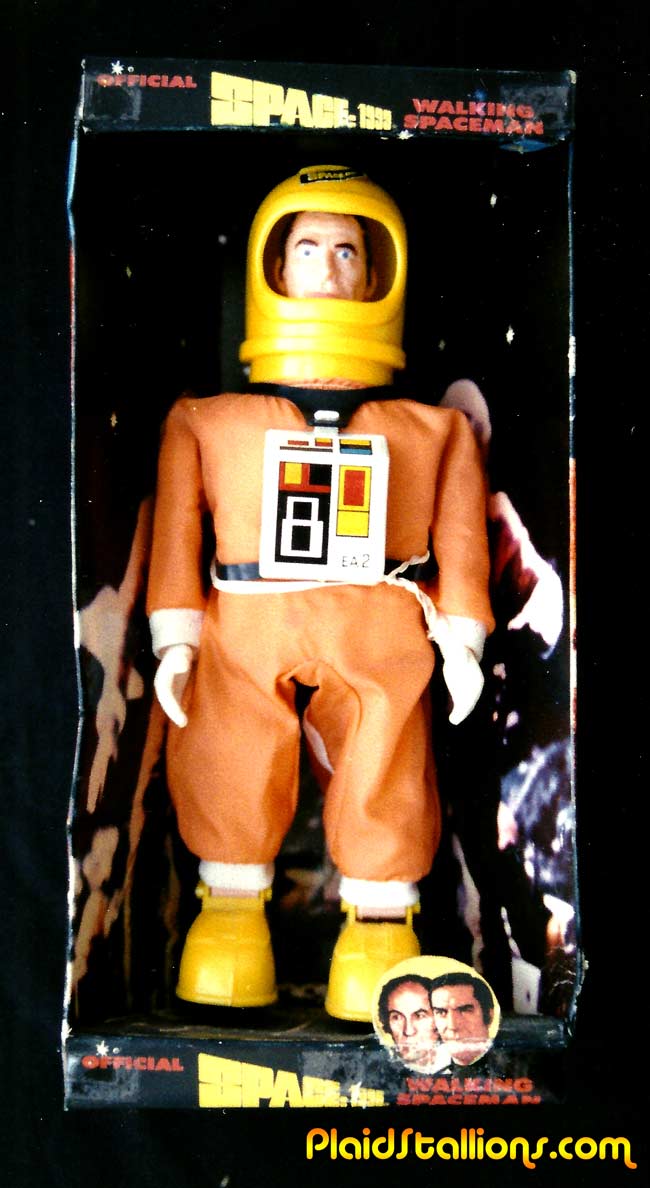 Another bit of AHI genius.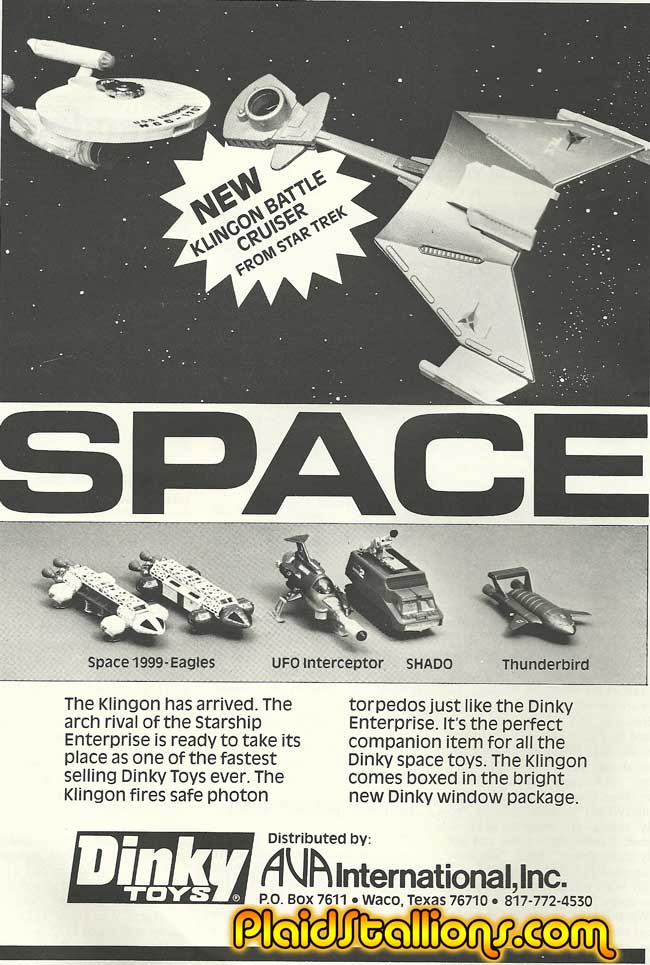 Dinky Toys sold so many high quality Gerry Anderson vehicles, often long past the show had aired.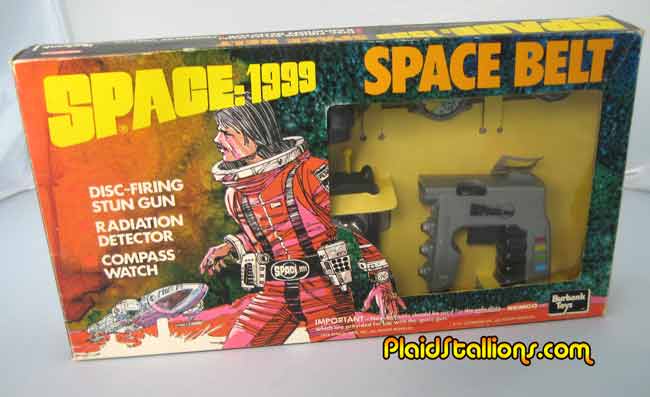 I love the art on the Remco/Burbank Toys Utility belt.

Thanks Gerry….