Free Download of a Toy-Ventures Issue 6 Article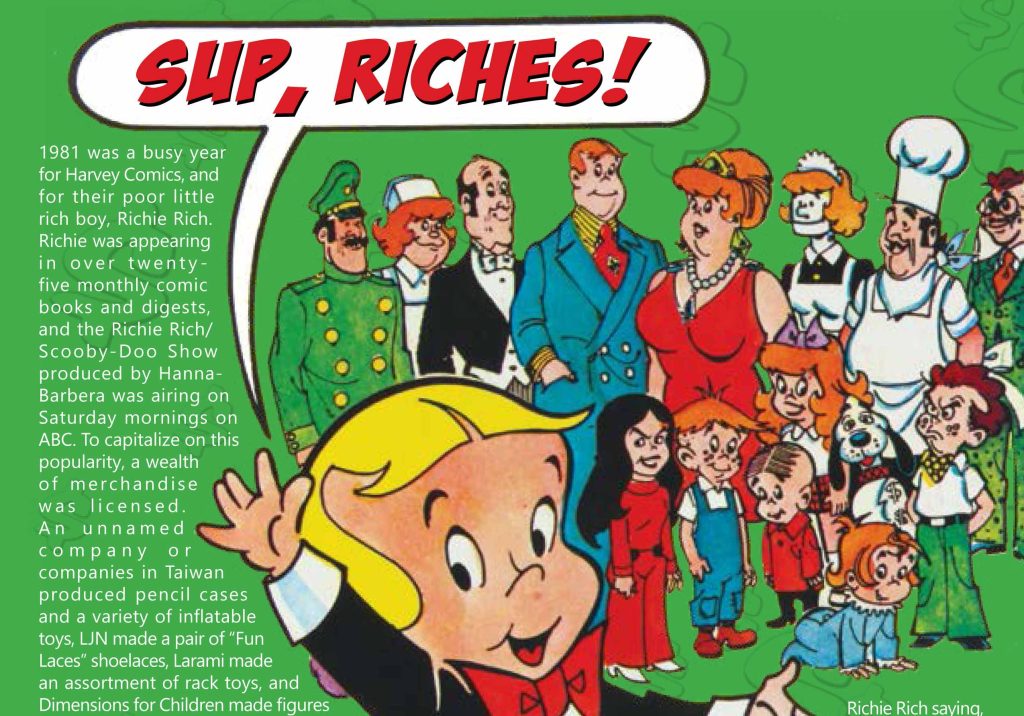 As Toy-Ventures Issue 6 rolls out to people worldwide, it has come to our attention that there was a glitch on one page: our look at the Dimensions for Children Richie Rich toy line. Jonathan Sternfeld (from the excellent website the Harvey Mercheum that I recommend you all visit) wrote this terrific piece.
While the article itself is still a visual delight, some lines of text got cut, and we at Toy-Ventures feel that it's important that you get to enjoy it as it was initially intended. So, we are offering it as a free digital download for everyone to enjoy.
So please follow this link to download the article we titled "S'up Riches" (it was bigger than us) and enjoy a well-written look at this delightful and sadly short-lived line of toys.
INTRODUCING THE BIG BUNDLE OR THE EVERYTHING WE GOT SPECIAL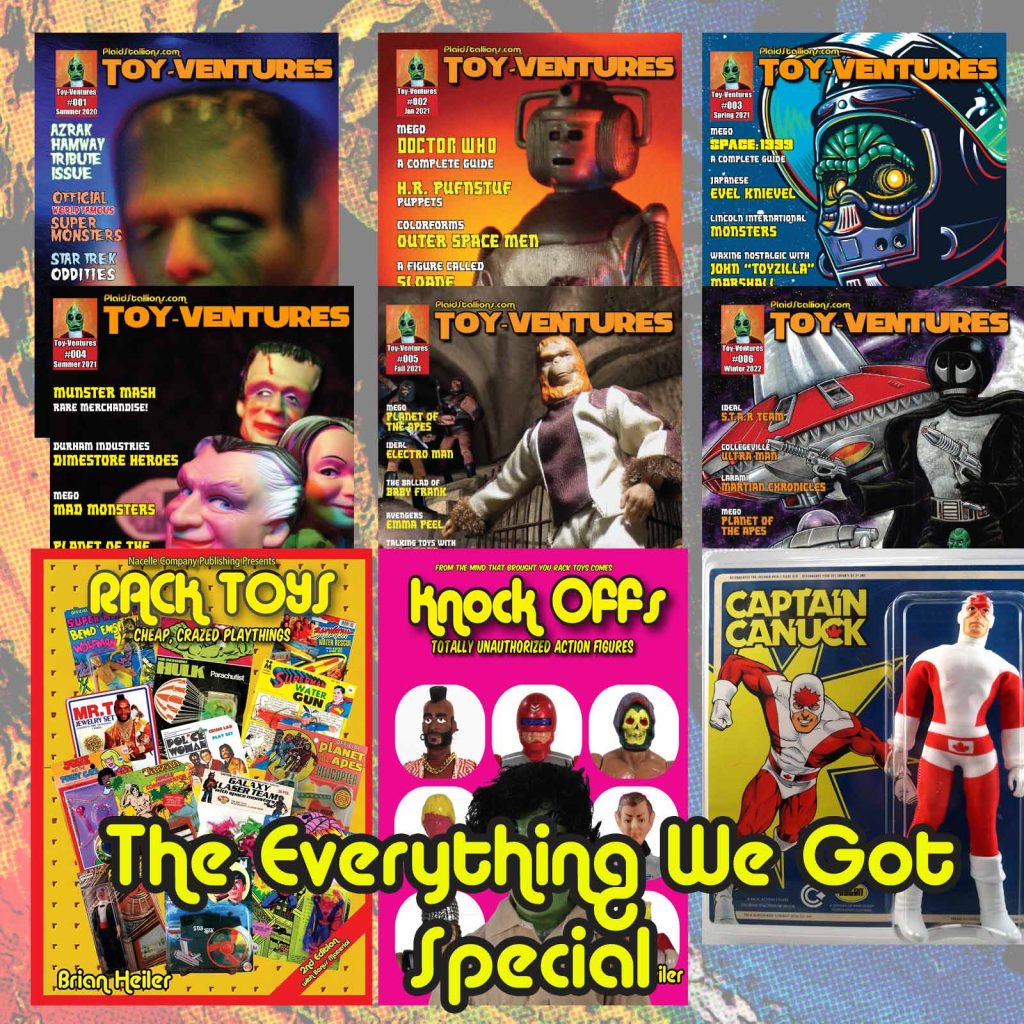 This limited edition set includes both books, all six magazines (with available premiums) and a Captain Canuck action figure. It's a $150 value for a great price. I only can make six of these, so don't wait.
Issue 6 of Toy-Ventures ships next week, order now from our shop and get a free Star Team Poster by legendary artist Dave Waugh!
Our newest book "Knock-Offs: Totally, Unauthorized Action Figures" is now available. It's 130 pages of bootleg goodness.
You can get this new book via the PlaidStallions Shop , On Amazon (Affiliate Link) or on eBay (eBay Link)
Our book Rack Toys, Cheap, Crazed Playthings is now available again! Order through our Affiliate Link
Order Rack Toys 2.0 Here through our Affiliate Link►https://amzn.to/3Bkm9z1
FACEBOOK GROUPS FROM PLAIDSTALLIONS

Pod Stallions is one of the most fun groups on Facebook. Toys, Comics, Movies, TV, it's all up for grabs and remember, you keep the glass!

Mego Knock Off Headquarters– The leading group discussing 70s Dime store knock-offs of Mego action figures, we talk vintage toys and not others. We know the difference between Astro Apes and Action Apeman! It's a really fun group where we talk about Lincoln International, AHI, Tomland, Bogi, Demo Man, Mortoy, and other generic greats.