Fisher Price Little People And Sesame Street : A Perfect Marriage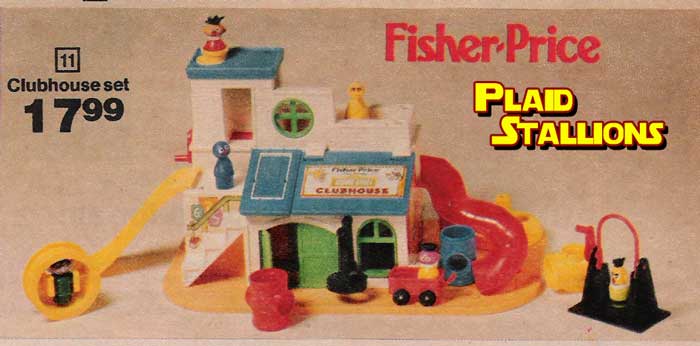 In my previous rant about how cool the Fisher Price Sesame Street Playset was someone on the PlaidStallions MySpace Page brought the clubhouse to my attention.
Although nothing ever remotely resembling it appeared on the show, the clubhouse was an awesome toy. It's trap doors; secret doorways and weird moving sidewalk are part of some very happy memories for me. I was one of the millions of children who broke the tire swing. My kids play with the clubhouse almost daily as well, a really nice testament to this lines durability.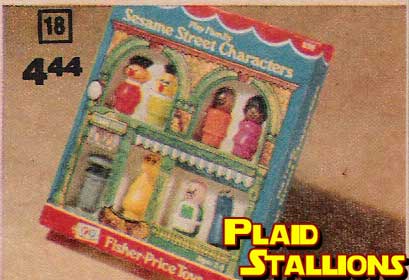 In looking for a decent pic, I found this great shot of the packaging for the Sesame Street little people. I must have seen this before as I had all of the figures but I honestly don't remember this. I'll say it again, as much as I am a Megohead, this stuff rocks my toy geek world.