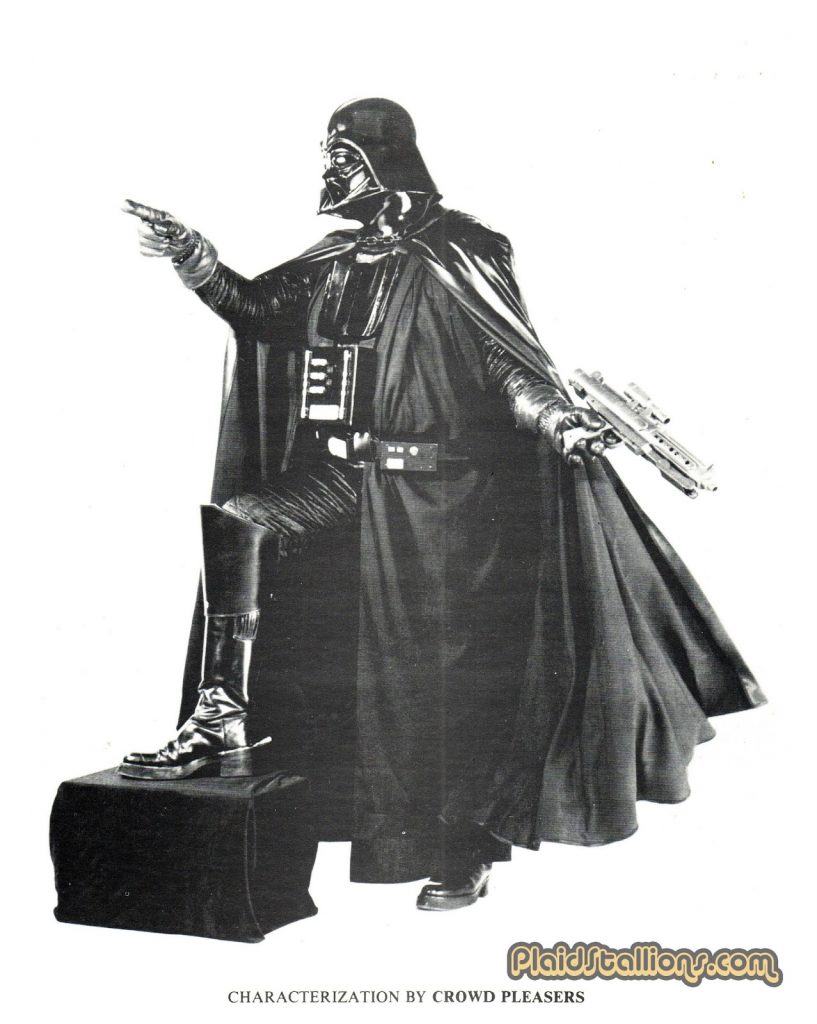 I have no idea who Crowd Pleasers is but I can only imagine they were not officially licensed by Lucasfilm and probably made a fortune doing this.
Love Darth's Kenner blaster, just like he never used.


This is the perfect type of photo I'm seeking for my next book project Mall of Justice, a love letter to the sensational personal appearances of our comic book, TV, movie and toy icons during the 1970s and 80s.


Whether it's Adam West at a car show, He-Man at a Toys R Us opening or an ersatz Chewbacca at a stereo store, Mall of Justice melds vintage photos with childhood recollection of these epic meetings.

While I will design andeventually publish the book (via PlaidStallions Press), it's a project we can all get involved with!
How you can get involved:
I'm looking for your photos and your recollections! Even if you've submitted them to the site before, I would likely need higher resolution and I'd want to
talk to you.
What am i looking for:
Appearances of costumed characters during the 1970s and 80s, be they from comicbooks (Batman, the Hulk) , cartoons (, toy lines (Masters of the Universe, GI Joe) or movies (Planet of the Apes,Star Wars) , a date and place and a description of how you felt meeting theseiconic characters. Did you think they were real?
Does it have to
specifically be in a mall?:
HECK NO! Car shows, county fairs, grocery stores, heck I'd even accept birthday party shots. It's all fair game.
Download the PDF Concept booklet for Mall of Justice Here.


Download a PDF Here.

Check out a Little Flip Book Here.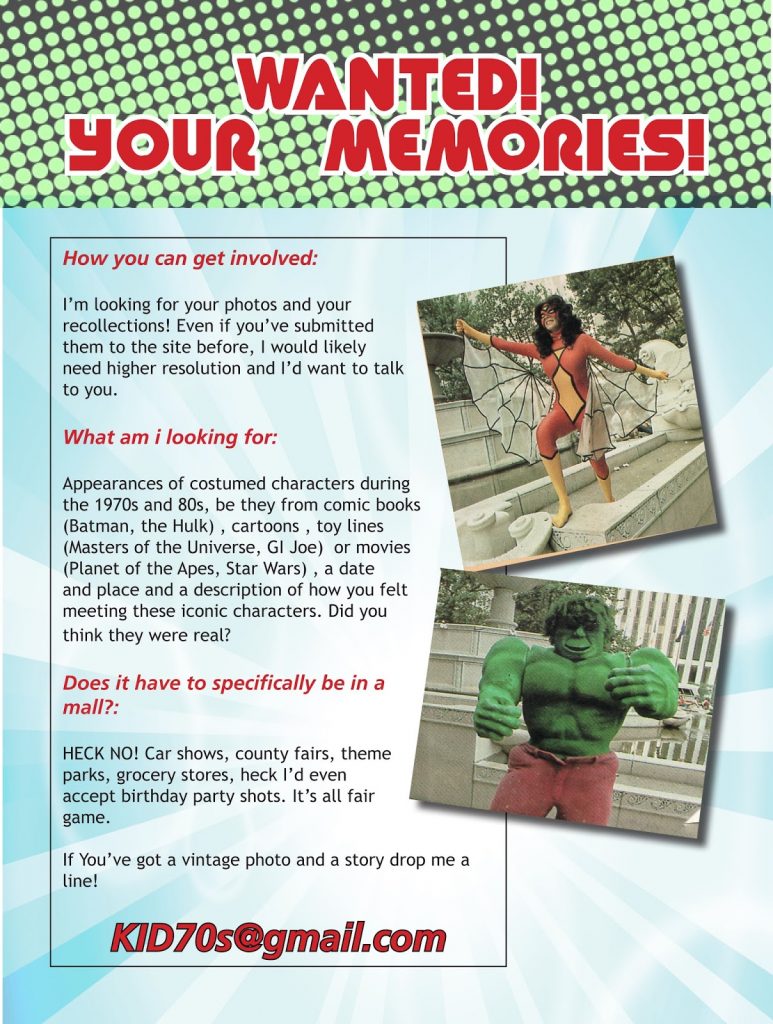 Thanks everyone for reading and I hope you'll share your experiences with me!