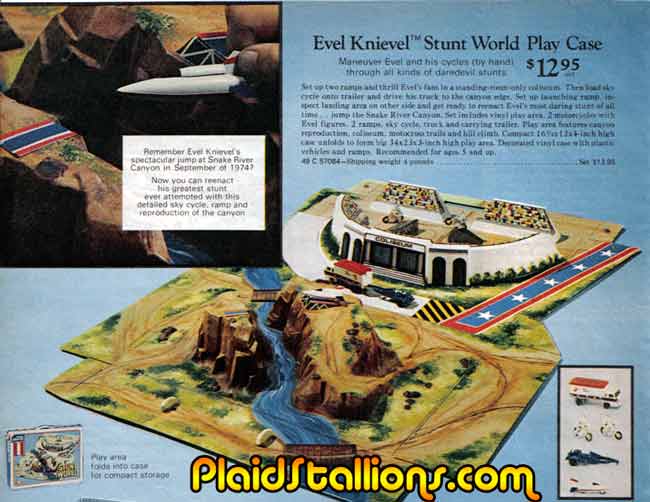 This is something I've never seen before but it makes a tremendous amount of sense. A play case complete with diecast vehicles, allowing you to reenact some of Evel's more famous stunts. The world could use more playcases now.
What's on DVD:
Space Angel
– I spent hours watching this cartoon on City TV back in the day, it wasn't the story or the wonderful Alex Toth design, I was fascinated (and creeped out) by the "Synchro Vox" process. Meaning, real human lips were superimposed on all the characters. The animation is super limited but I'm glad to see this getting a DVD release.
Dark Shadows Volume 5
–

I've never been able to get into this gothic soap opera but I've always admired it. Since it was a daily show, being a fan means a huge investment in DVDs, perhaps it's for the best….