Crime Busters added to Plaid Stallions Action Figure Archive
Crime Busters come out of the United Kingdom and seem to from the late 70s or early 1980s. They one of many Knock Off series that make use of discarded or left-over suits from Ideal's Captain Action. This kind of item popped up until the mid-1980s.
The figures themselves appear to be lower quality knock-offs of Tommy Gunn ( Gunn was a UK take on G.I. Joe and many would argue, a knock-off himself) all adorned with a Crime Buster logo and a white version of what appears to be a Batman take. Not a bad way to spend your 99 pence.
Issue 4 of Toy-Ventures magazine ships this June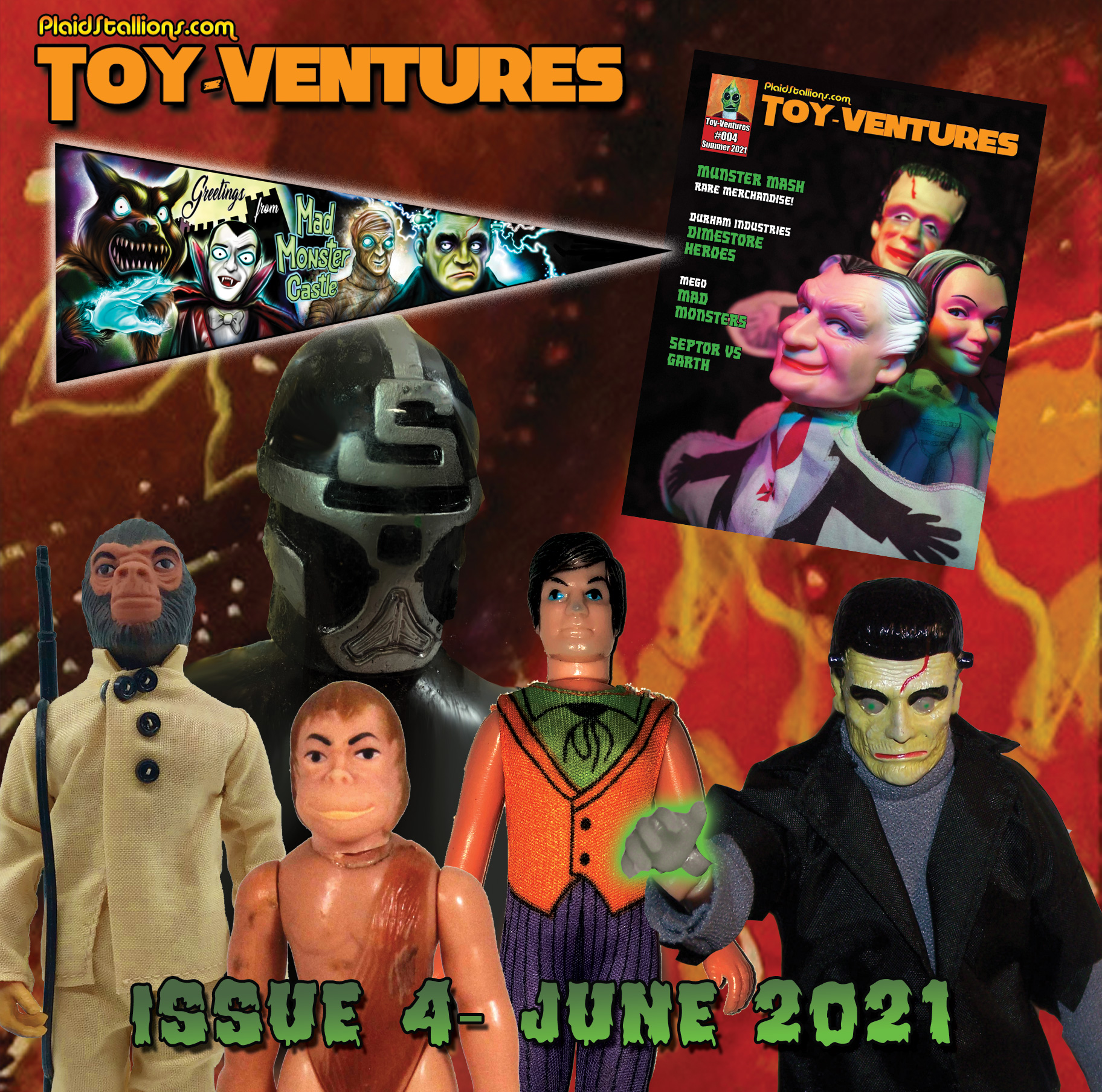 FACEBOOK GROUPS FROM PLAIDSTALLIONS

Pod Stallions is one of the most fun groups on Facebook.

Mego Knock Off Headquarters– The leading group discussing 70s dimestore goodness, we talk vintage toys, not other