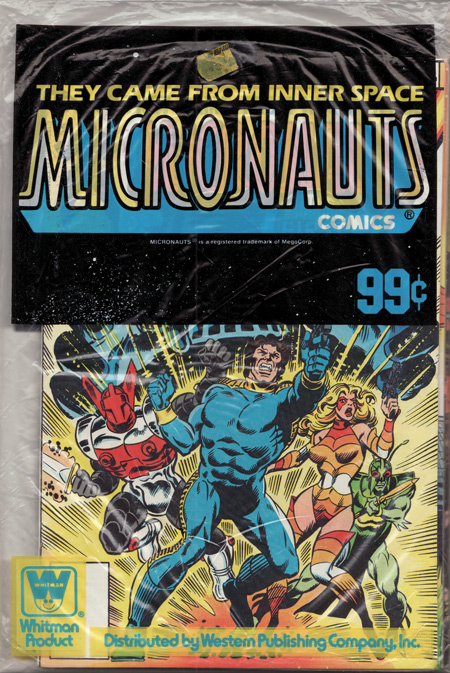 Back when I collected comics "seriously" (AKA when I was 11) the most dreaded thing to own was a "reprint". That Whitman symbol or a diamond price tag meant the comic was worthless and Willy, the local expert (and the only kid with an Overstreet Guide) was quick to point that out and shame you.
It's ironic now, some 30 years later that pretty much the only comics I collect are beat to crap Gold Key Star Treks and any Whitman 3 pack I can find. These 3 packs especially dominated every toy store and gift shop I visited as a kid and I bought a great deal of them.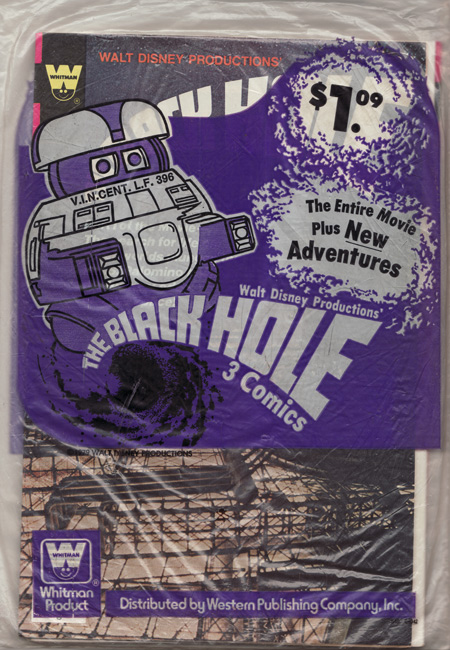 Above is my latest score, the Black Hole three pack which includes the spell binding first chapter of "Beyond the Black Hold" Gold Key's attempt to keep the story line going.


Back in the day, my dad was actually friends with the guy who distributed these 3 packs in my area. One Saturday he went to visit him and I tagged along. In the giant warehouse full of these comics, I heard the man say "Take as many as you want" to me and he strolled back into his office. Just before my dad followed him, he turned to me and held up two fingers.


I spent the entire time trying to find two sets that had nothing but cool comics I didn't already own, it was heaven.