Colouring Book Theatre: Shogun Warriors starring Great Mazinga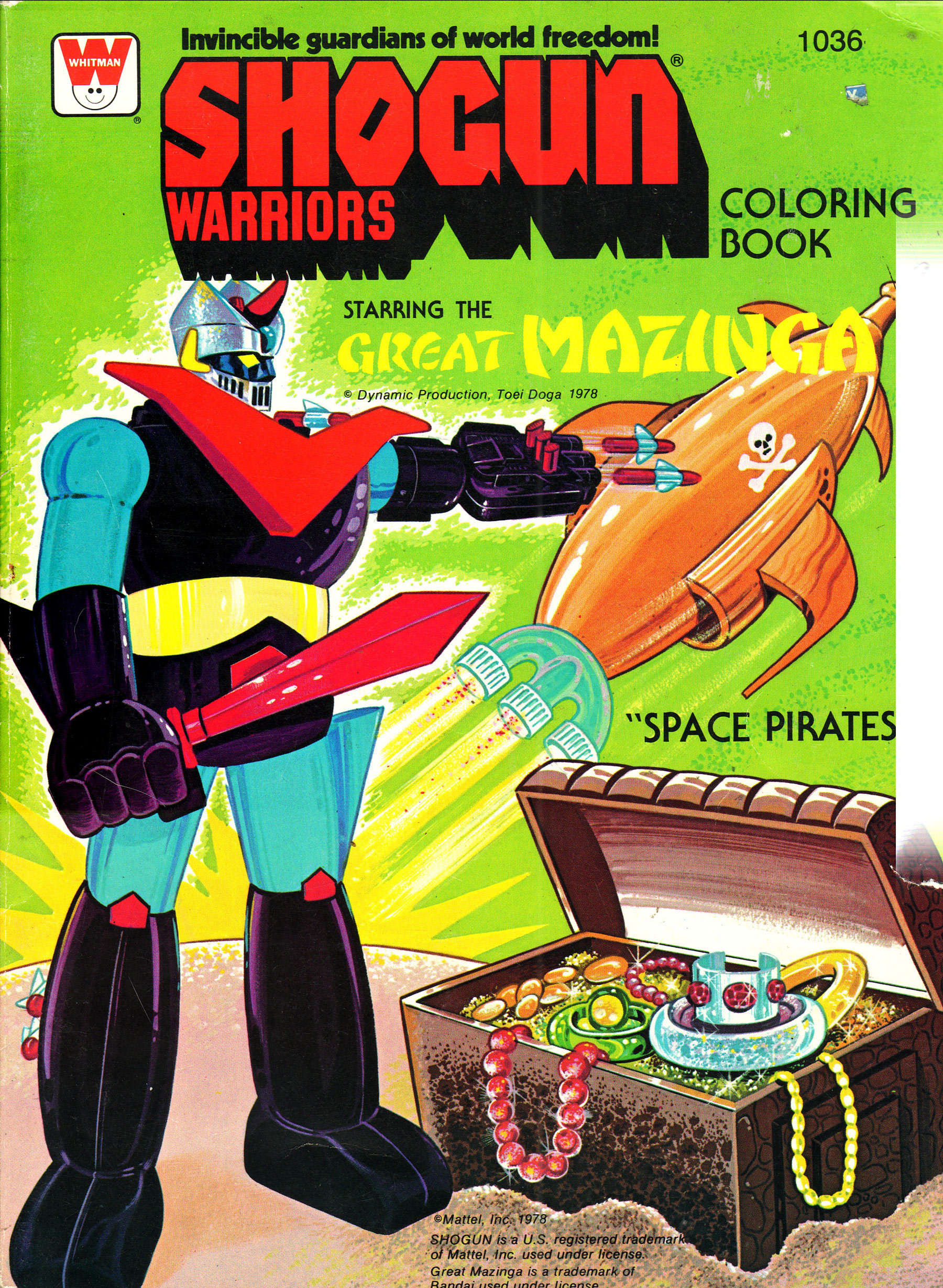 It's been a long time since I did a CBT here at PlaidStallions but yesterday I found a treasure trove of books at a local shop including this gem.

I love the Shogun Warriors colouring books because they're kind of nuts but in a real good way.

They were the creation of Canadian cartoonist Owen McCarron (who also created the Marvel "Fun and Games" comic) and it's painfully obvious that he was probably given no back story to the characters and free reign to do whatever he wanted.

So he just had fun with it, it's so super absurd with no thought to scale or science that just kind of has a wonderful childlike charm to it. I imagine very few kids would complain.

Check it out after the jump and when you're done, check out this other book from the series.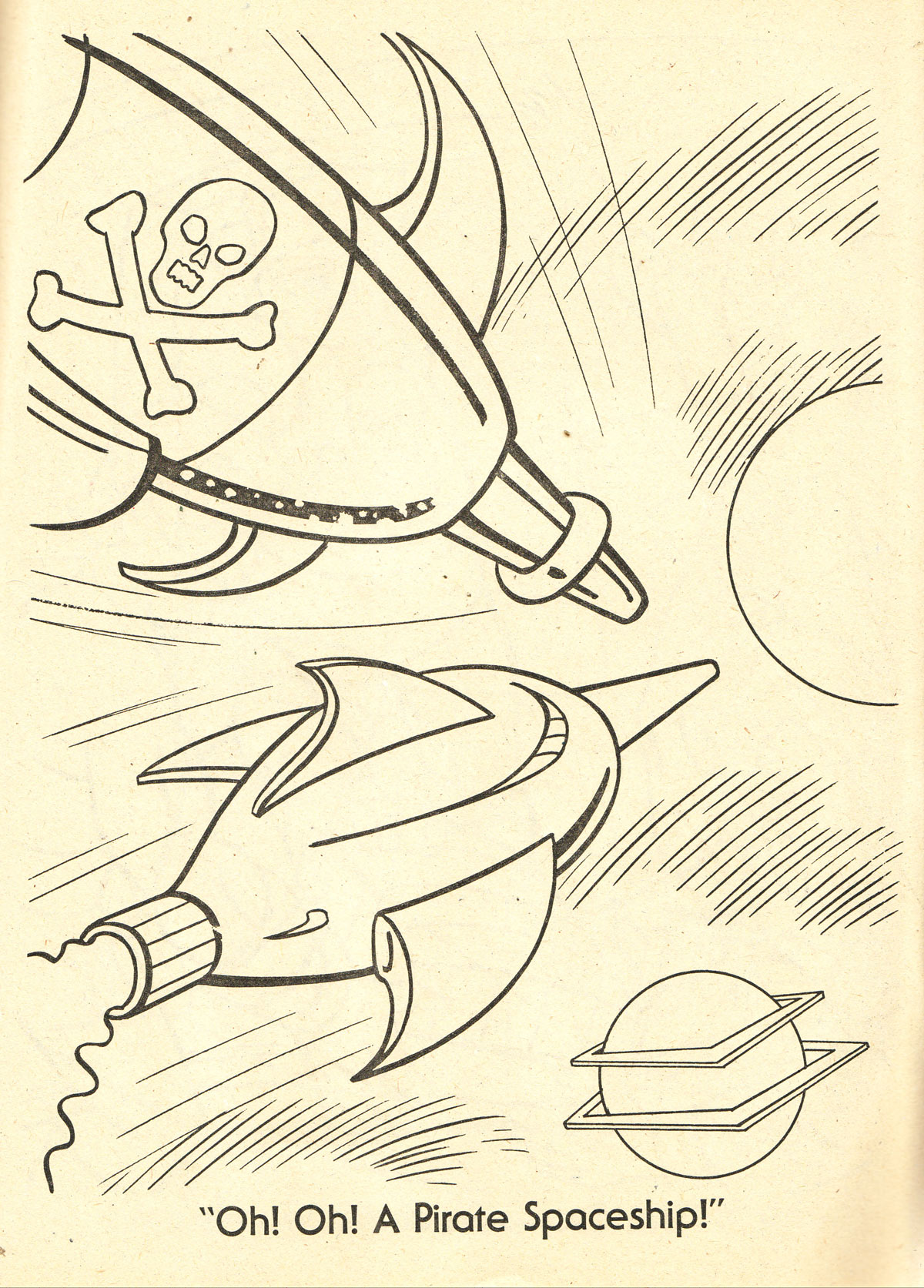 The book opens on the planet Ultima and the emperor wishing to help a neighbouring planet which is suffering from famine.
He wants to send treasure and we get several pages of the treasure, this is standard colouring book filler. T
hings go awry while transporting the treasure and the ship is attacked by the aforementioned Space Pirates.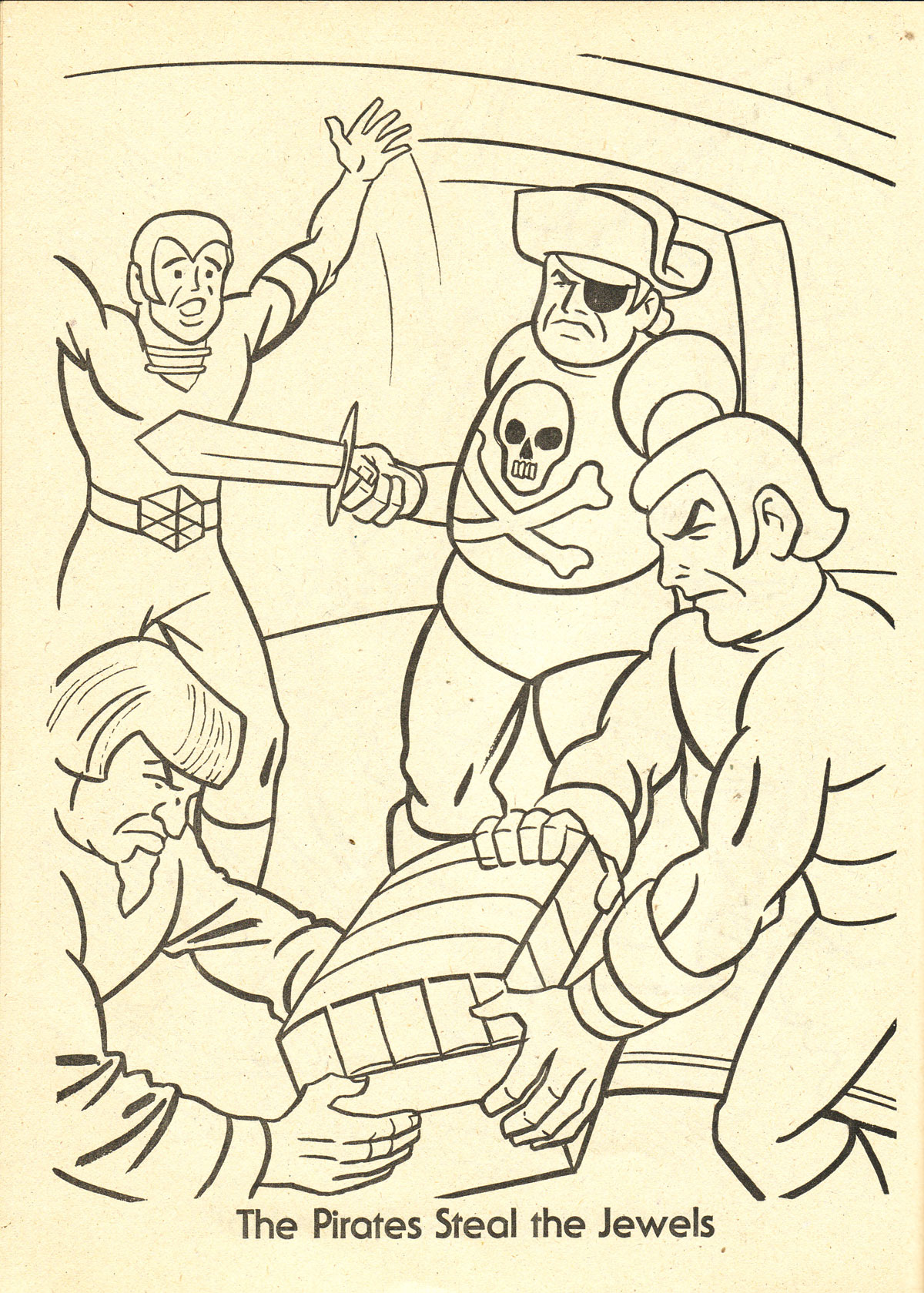 I know I'm a grown man but this is how I still picture space pirates to this day, hat, eye patch, and swords. This book loses points for the lack of a robot parrot.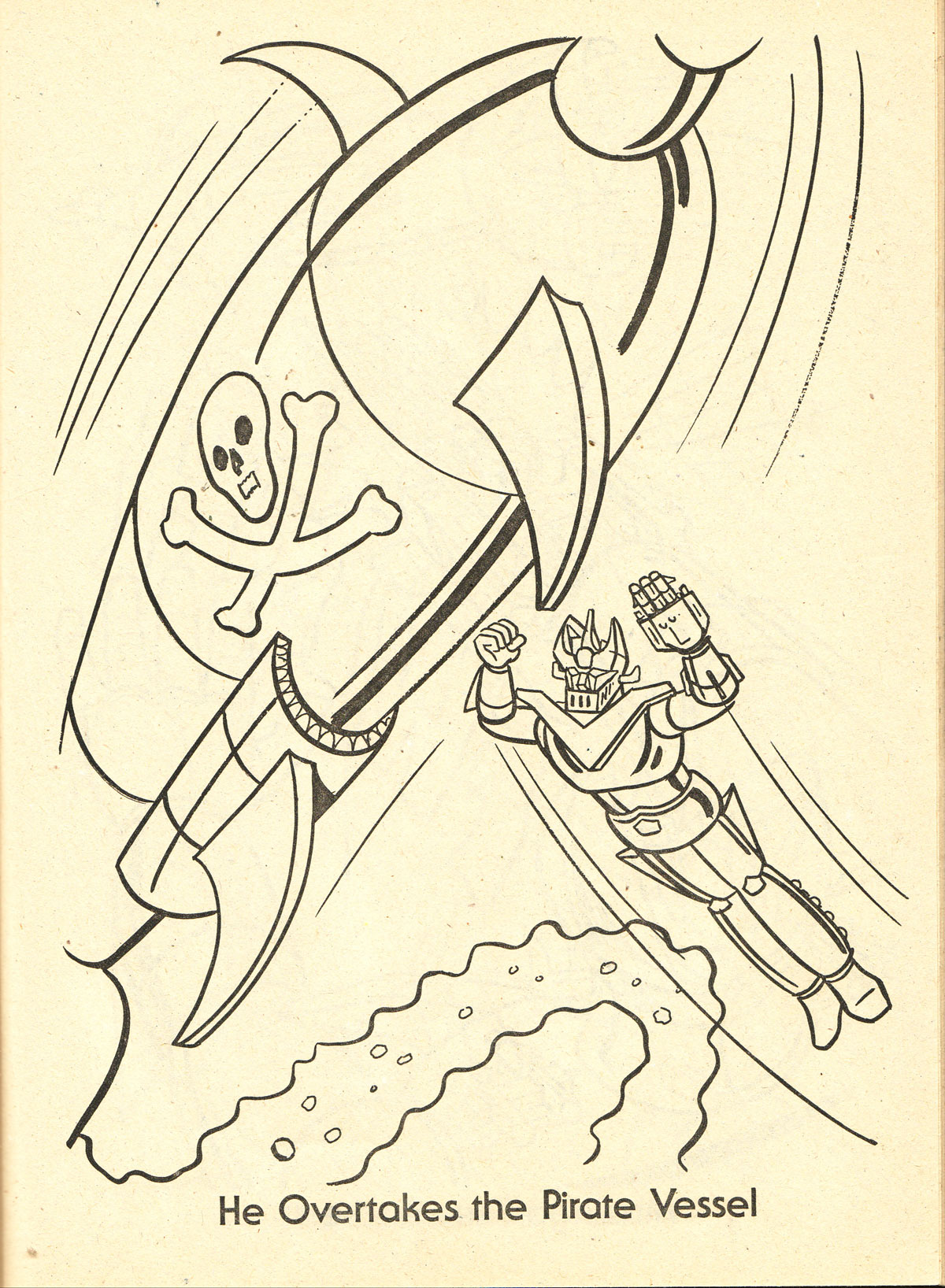 Great MAzinga has been watching this on his "Space screen" and comes to the rescue, note that he is the same size as the ship.

A great battle ensues, resulting the pirate ship being blown up but special attention is given to note that the pirates weren't harmed. They float around in space shooting at Mazinga with a laser blunderbuss (Yes!) and a cannon.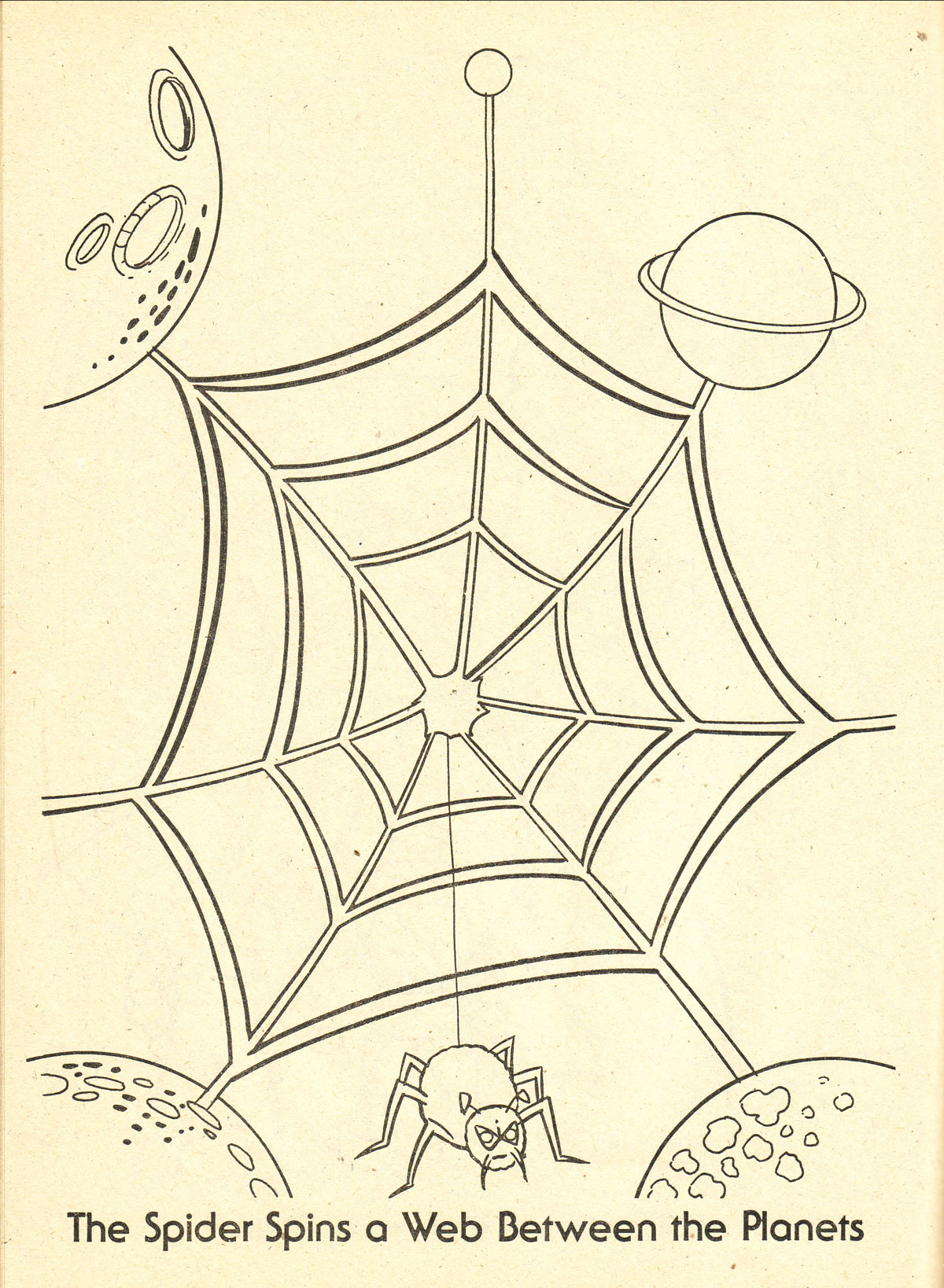 Losing the battle, the pirates visit a giant spider, who makes a web between planets, note that he is as big as a planet here or don't because it doesn't seem to matter.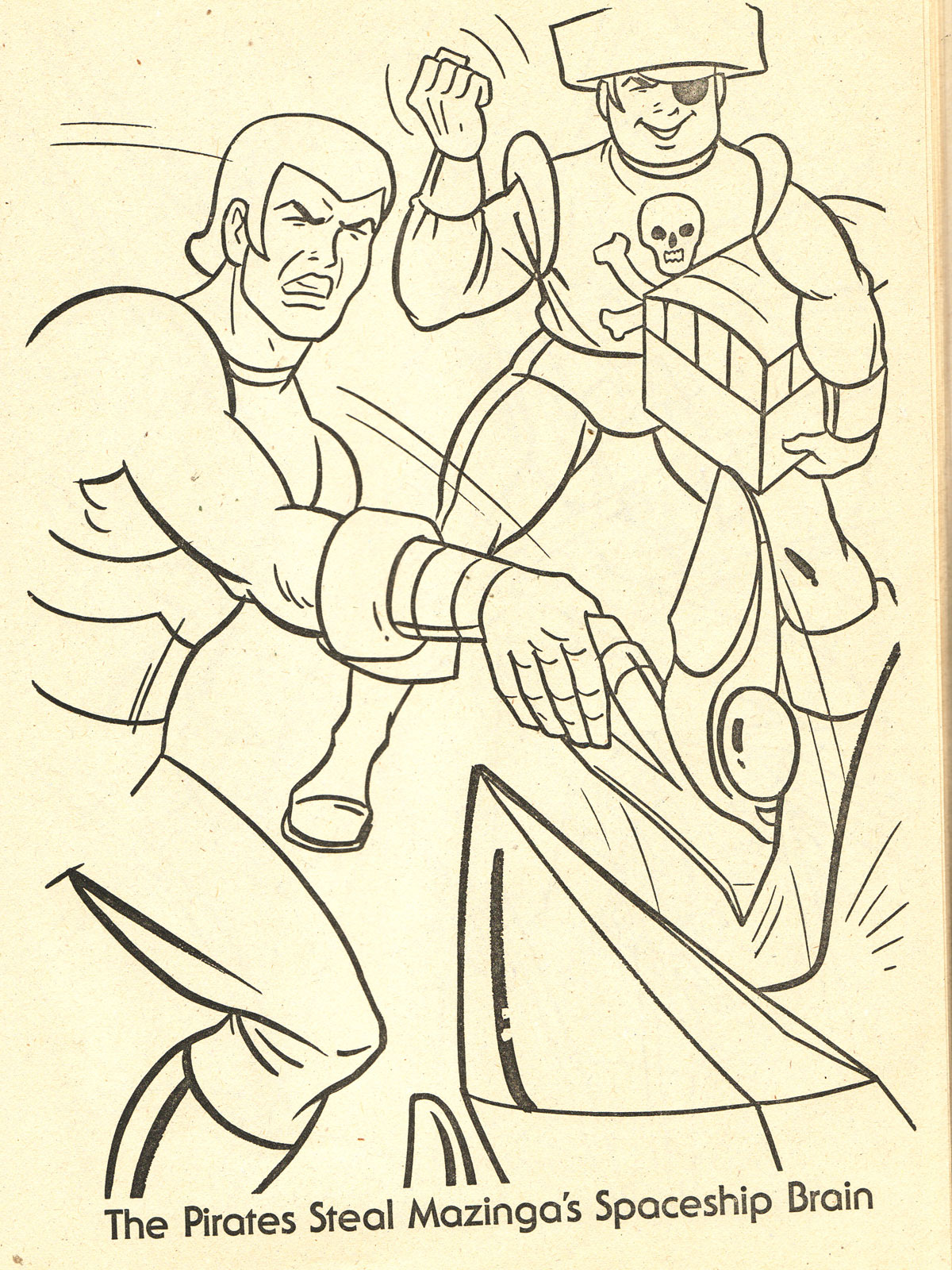 Mazinger becomes trapped and the pirates steal his brain, which renders him helpless. I don't know much about Mazinger so i don't know if that's correct or not. Pretty sure the Shogun Warriors had pilots but in these books, they're sentient robot characters.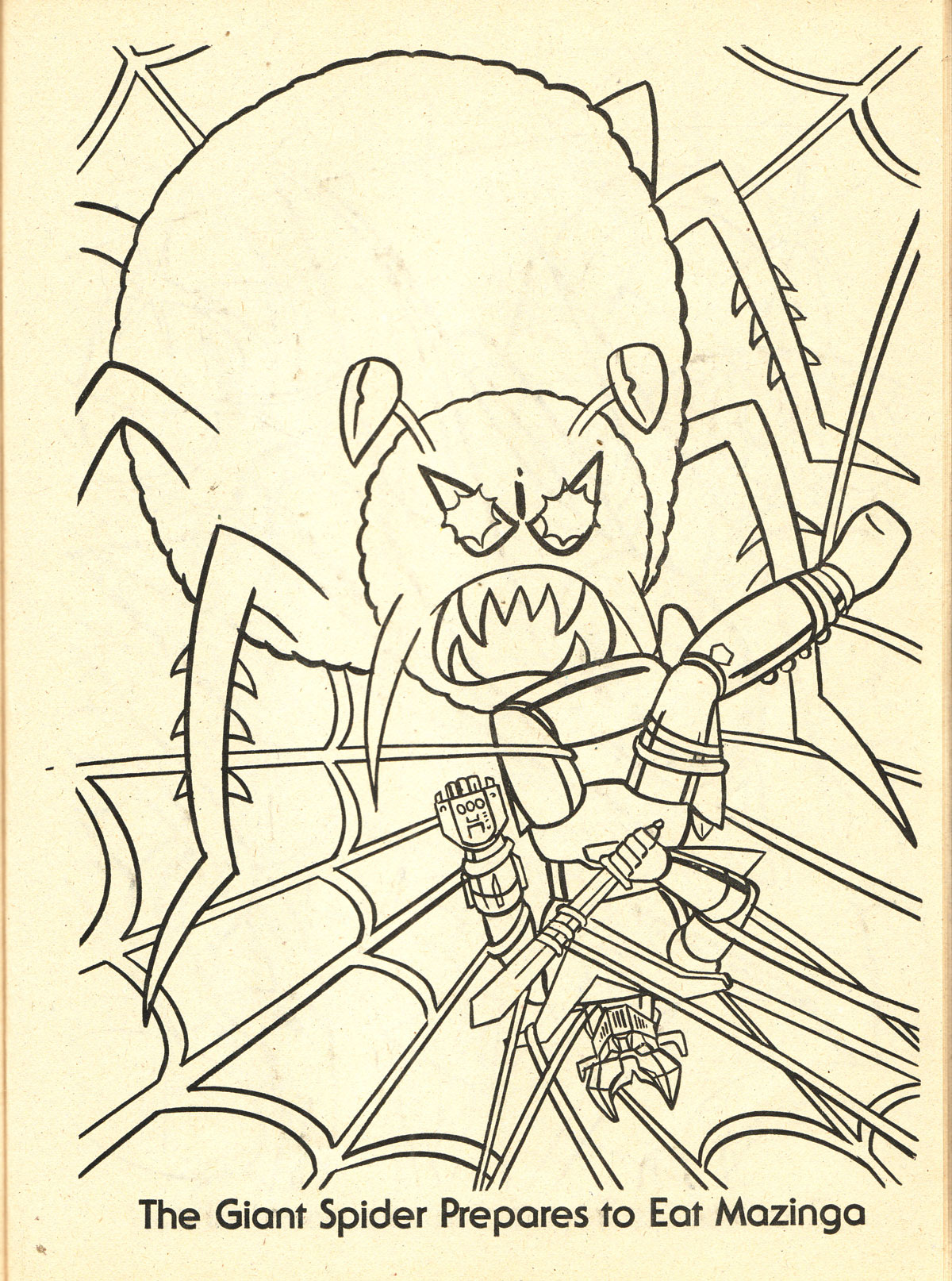 Now Great Mazinger is about to get eaten by the Giant Spider.
Meanwhile, the brain is not co-operating with the pirates and makes several escape attempts, I'm not sure where these guys are, didn't their ship explode? Anyhoo, it manages to escape their safe and reunite with it's body.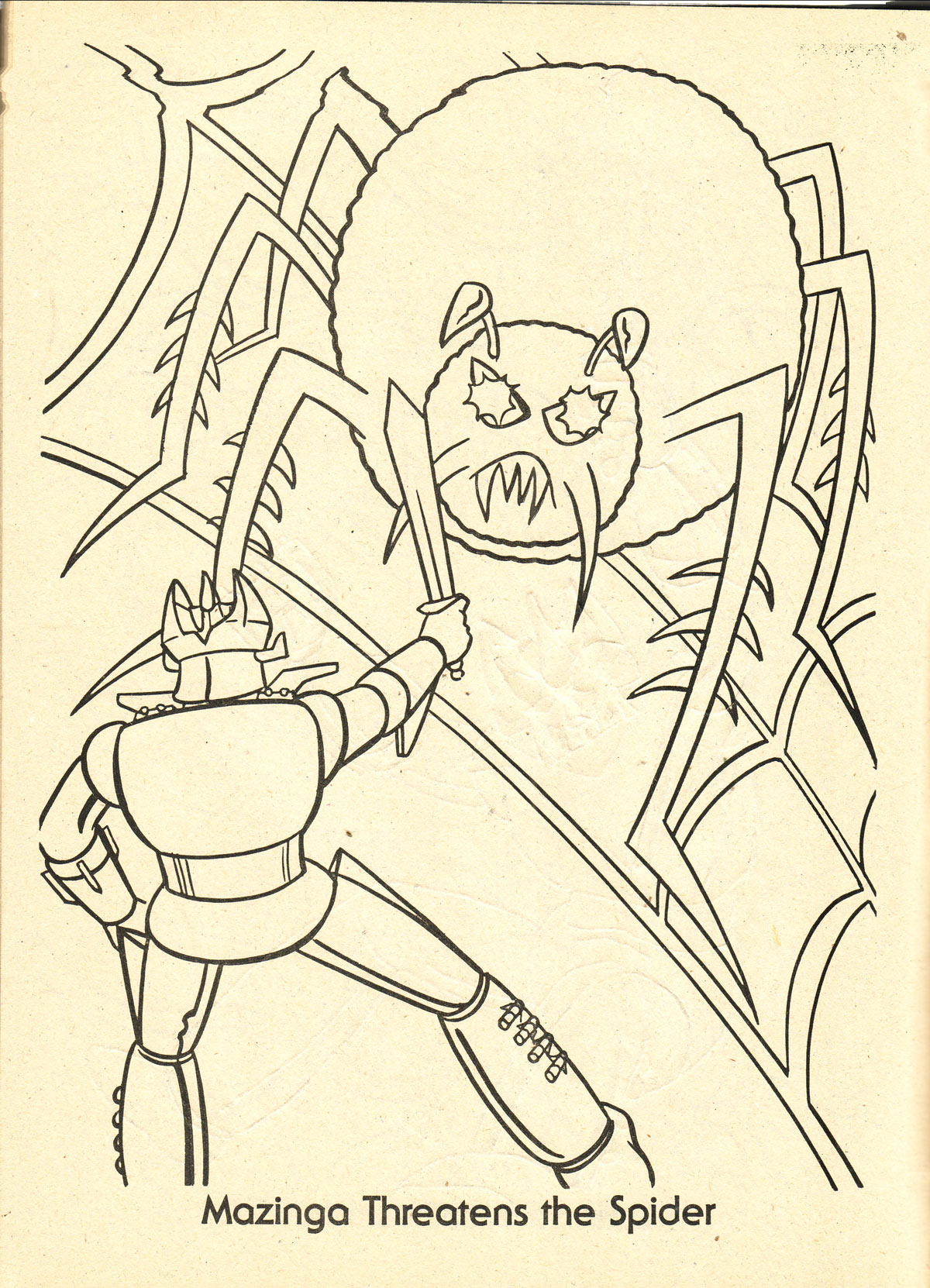 Mazinga threatens the Spider to make another web to trap the space pirates and the book reaches a wonderful non-violent conclusion. Mazinger is far more gentle than Dragun who commits genocide in his book.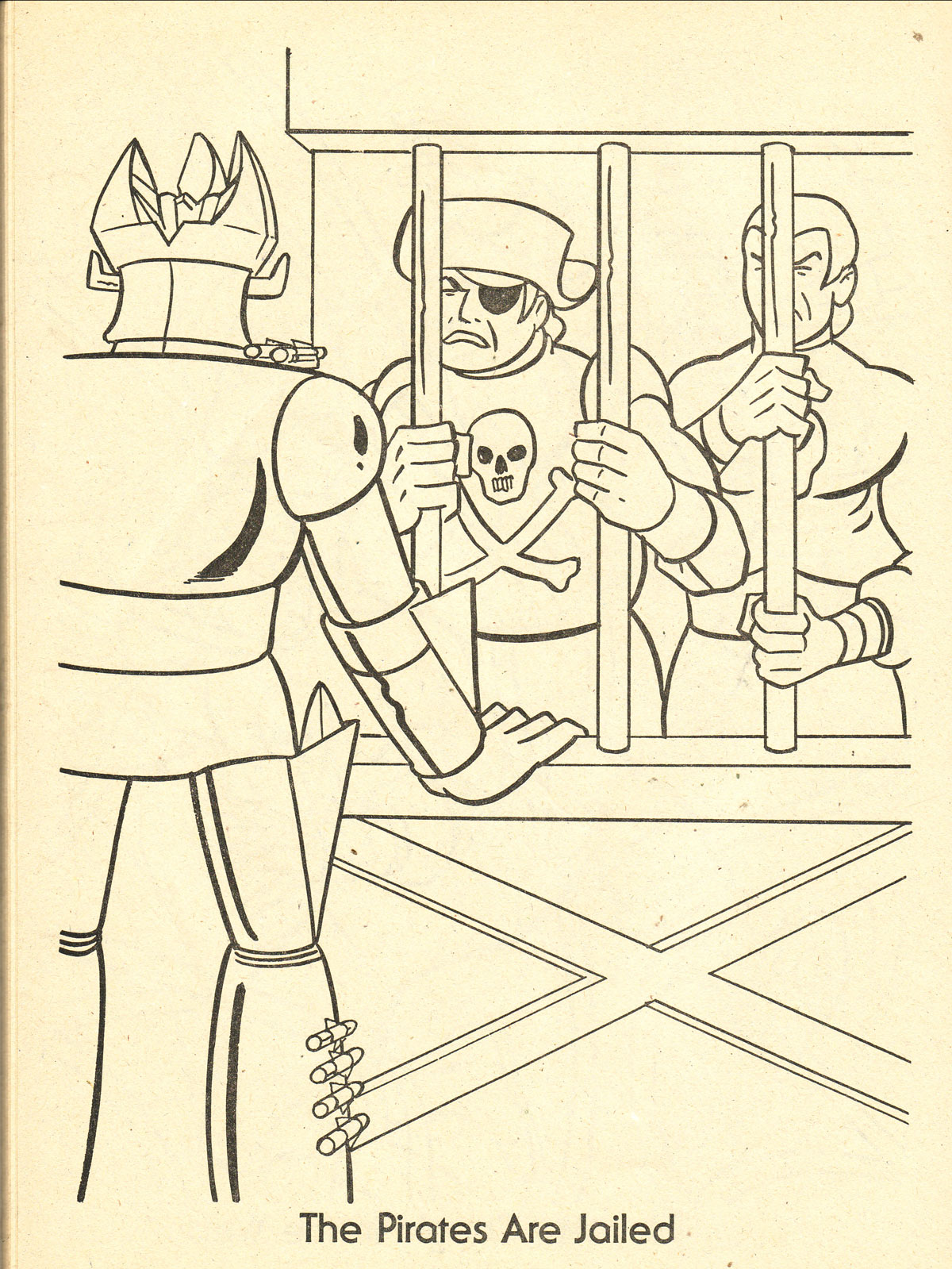 The pirates are jailed and Mazinger is now 5′ 10″, as fun as this is, 8 year old me would have been perturbed this wasn't like the Marvel comic, i was kind of an uptight kid. Now, I just find it brilliantly childlike and charming.

Next Week: Fantastic Four Vs the Witch!