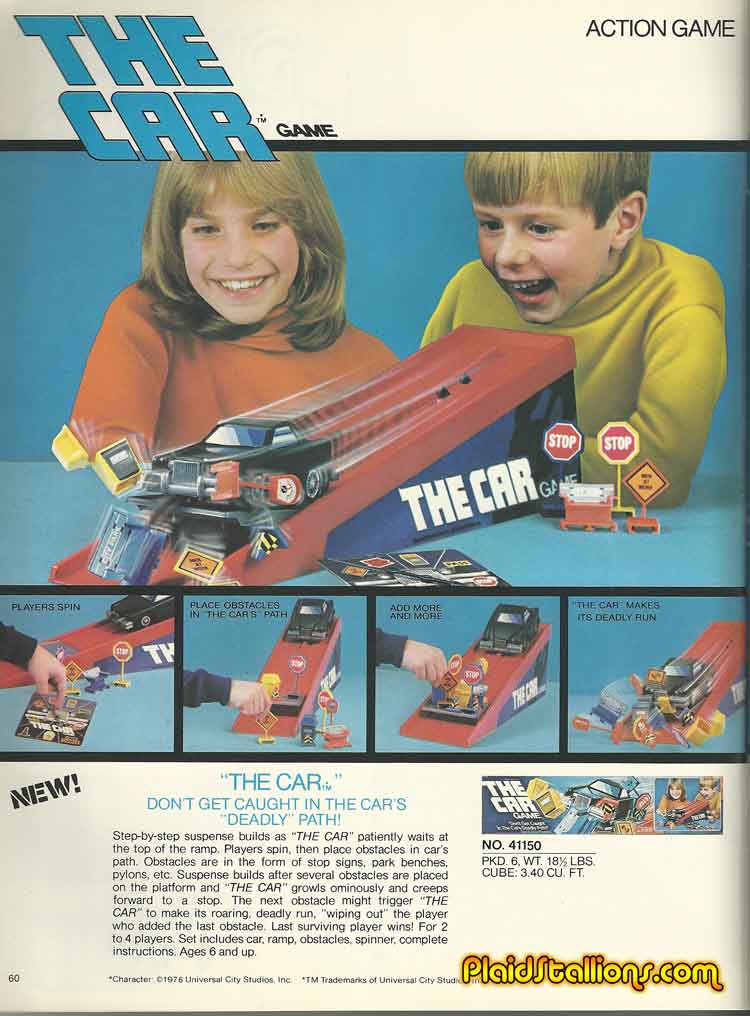 Kenner The Car Game
The folks at Kenner did some incredibly smart moves like the Six Million Dollar Man and Star Wars, we can't forget they also thought up things
Milky the Milking Cow
and actually tried to market a game based on the 1977 Horror film "The Car".
For those not in the know, this was a movie about a possessed car that runs people over, it starred James Brolin and it's the kind of cheese you expect it to be. It's basically "Jaws" but with a demonic car that can teleport around and kill people.
The Success of Ideal's Jaws game probably had a lot to do with the inspiration to spin-off merchandise from this movie, but it's a little dark for kids. The Car opened to poor reviews (although it's found a cult following and earned a sequel in 2019) but to my knowledge, the Kenner The Car game never hit store shelves, which I am kind of bummed about, I would love to play this!
Toy-Ventures Magazine is our newest creation, an old-school print magazine about vintage toys! Professionally laid out and written, each issue is brimming with obscure and rare toys from companies such as Mego, Kenner, Remco, AHI, and much more. Monsters, Superheroes, Adventurers, Knock Offs, Apes, and so much more, it's in Toy-Ventures.
Toy-Ventures Issue 4 is available now:
Ebay: https://ebay.us/XSS1X7
MM Store: http://www.megomuseum.com/odeon/store/products/
Amazon:https://amzn.to/3d9Q0AS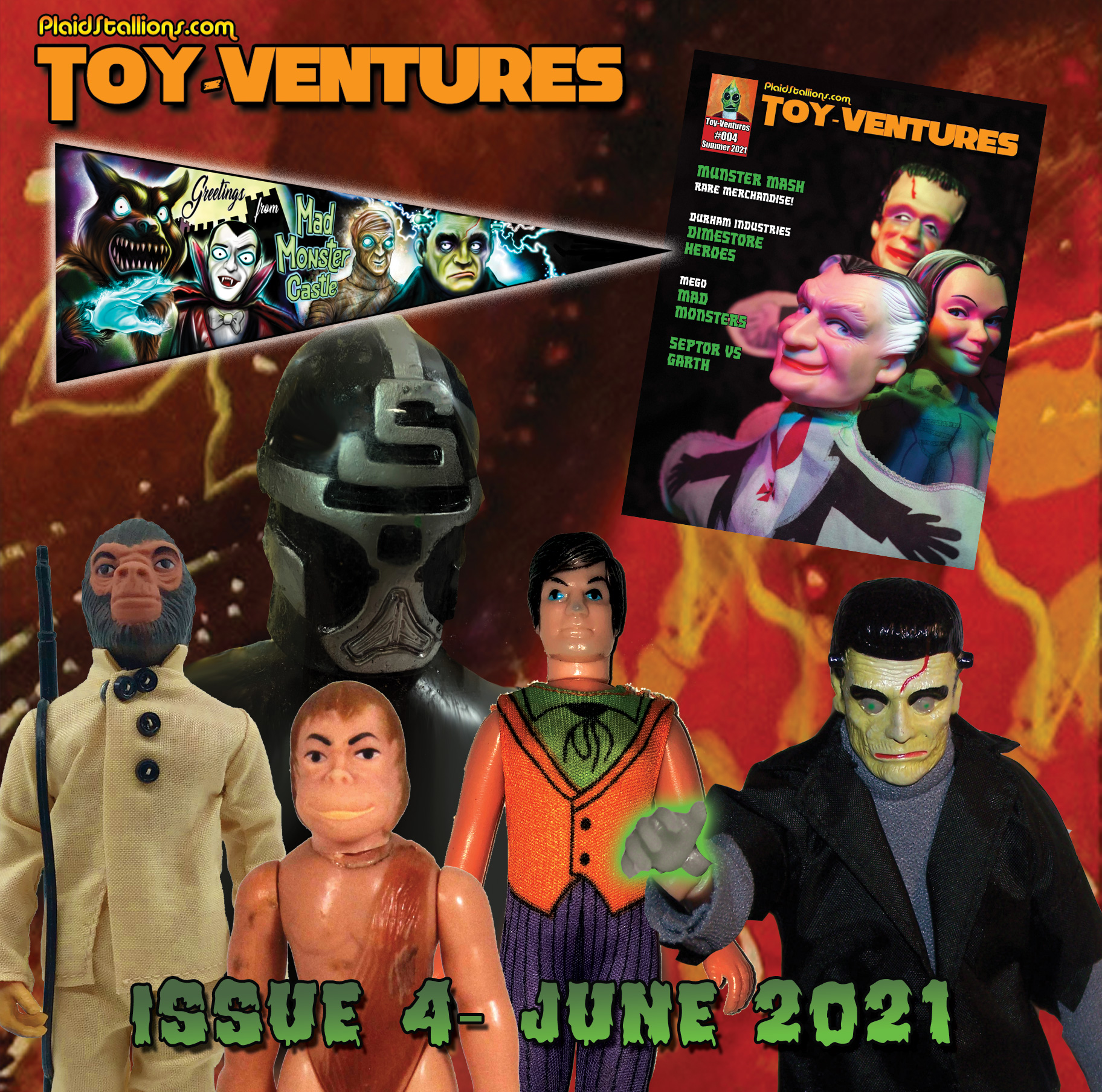 FACEBOOK GROUPS FROM PLAIDSTALLIONS

Pod Stallions is one of the most fun groups on Facebook. Toys, Comics, Movies, TV, it's all up for grabs and remember, you keep the glass!

Mego Knock Off Headquarters– The leading group discussing 70s Dime store knock-offs of Mego action figures, we talk vintage toys, not others. It's a fun group where we talk about Lincoln International, AHI, Tomland and all those companies that never thought to put their name on things.