Buy PowerLords or we'll shoot you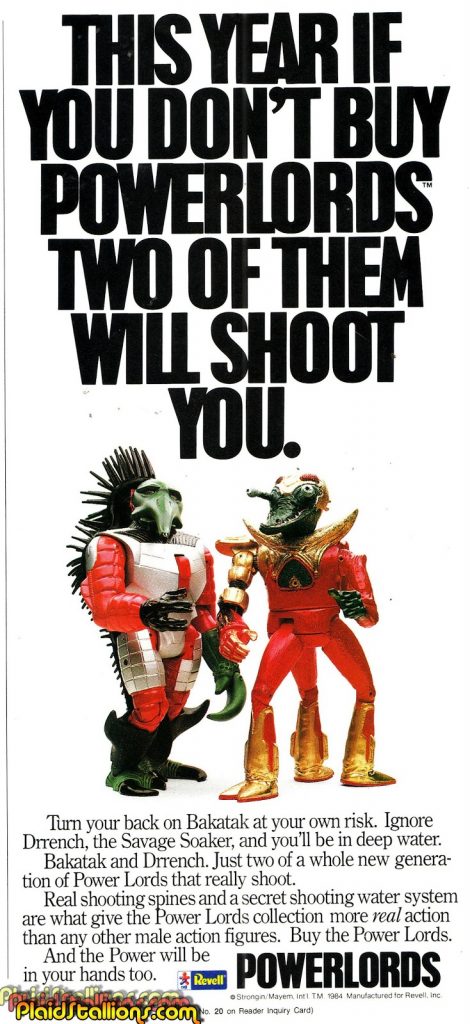 I was too old for the Power Lords when they came out but I remember kind of digging their design, they certainly weren't as child friendly as other action figure lines at the time and that appealed to my newly discovered cynicism.
I don't remember the characters in this ad from Toyfair 1984 and go figure, they seem like they're kind of expensive and probably saw a smaller release. Why are those toys always the prettiest?