Bootleg Star Wars- Force Beam, Star Swords and more
Bootleg Star Wars- Force Beam, Star Swords and more
If you ever want to see the actual cultural impact of May 4th, 1977, look no further than any toy industry magazine about 6-24 months later. There you will find spaceships, ray guns, action figures and a new one, swords. Yes, the trades are littered with blades with competing gimmicks, such as lights or glow-in-the-dark. Never will you see the word sabre, but they're fooling nobody. Let's go through a few shall we?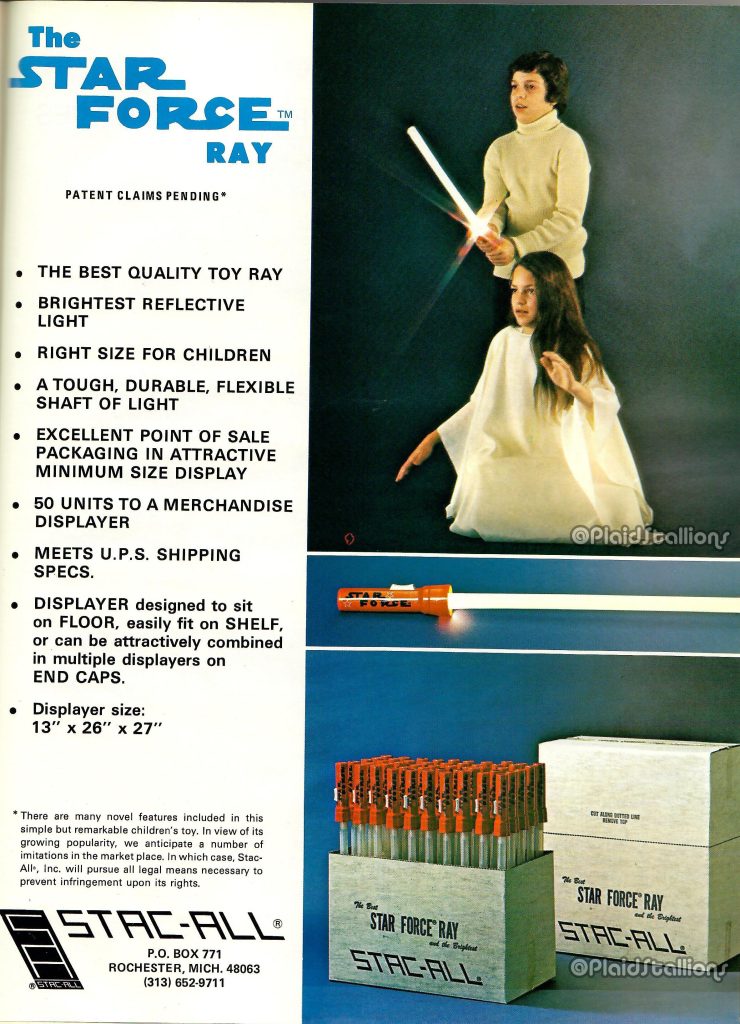 Meet the Star Force Ray; I remember an infomercial where they interviewed the creator of this. He said he created it in a department store by adding a golf tube and a flashlight. He then slapped a familiar font on it and called it a day. He likely made a fortune.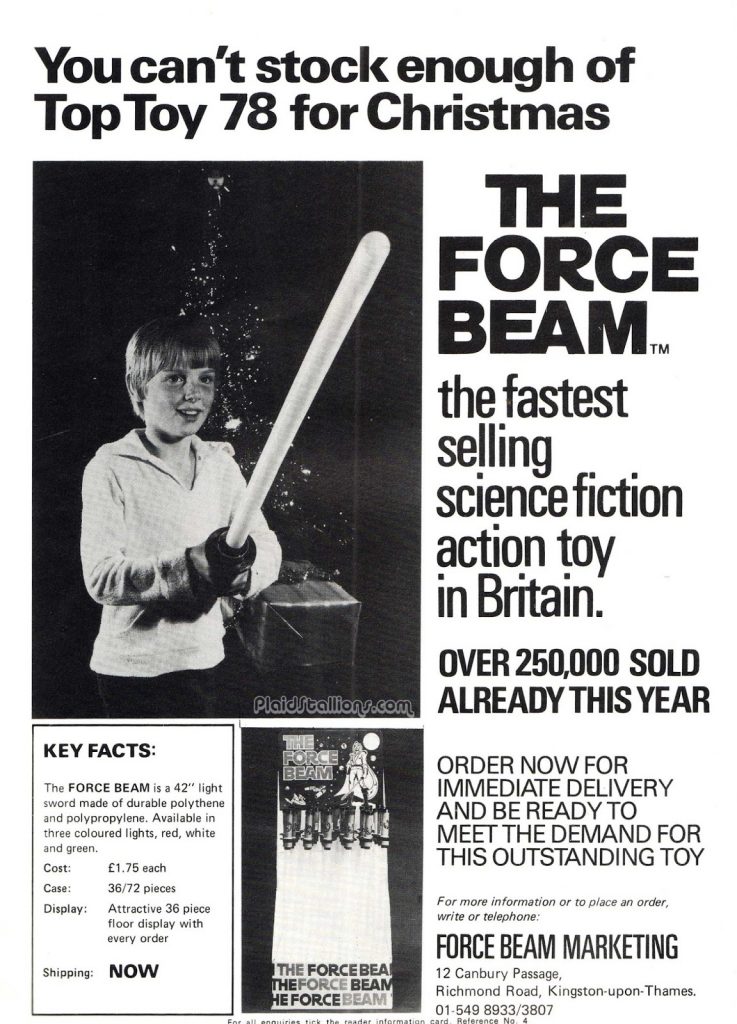 In the UK, they had the much more aggressive bootleg "The Force Beam" a hot seller there and no wonder! Look at the ads they'd run for it.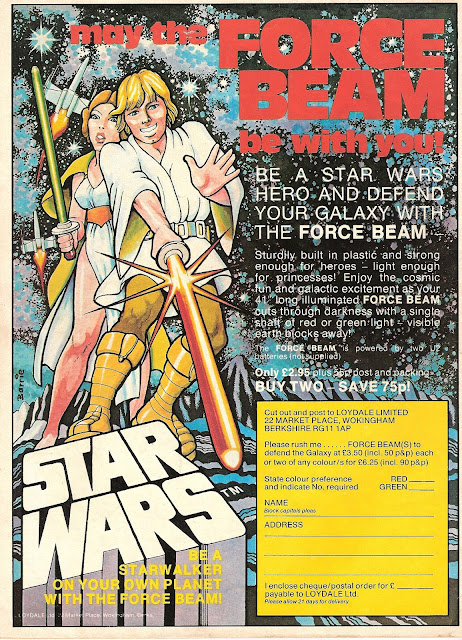 I like to picture George Lucas seeing this and then blowing into this big Conch Shell and summoning his legal team. This is Bootleg Star Wars at it's most brazen. Although I still think the toy is better than the actual Kenner product.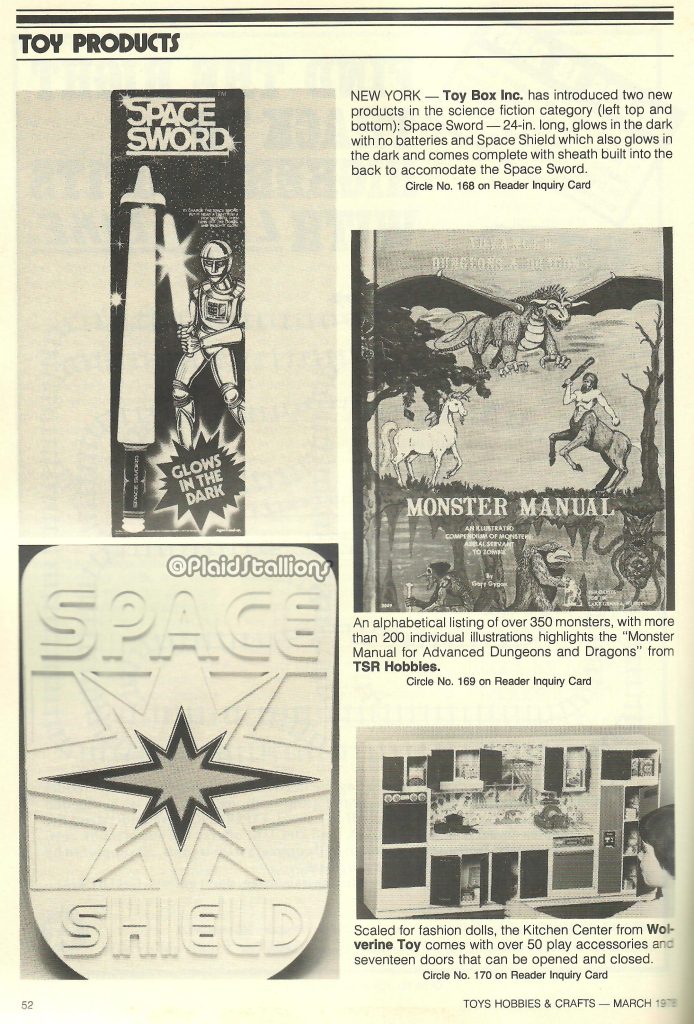 But my absolute favourite is the Star Sword and Space Shield by Toybox Inc., Mainly because I had both as a kid/adult but also because they embrace the best of Bootleg Star Wars. Yes, they're supposed to be Star Wars toys, but they're well made; they're highly creative and enjoyable. Trust me on that one, fan for life.
One of my earliest Toy-Ventures episodes was about these awesome toys.
The PlaidStallions Polyester Pals have arrived and come in green and orange. Be the first kid in the sandbox with our Podcast mascots!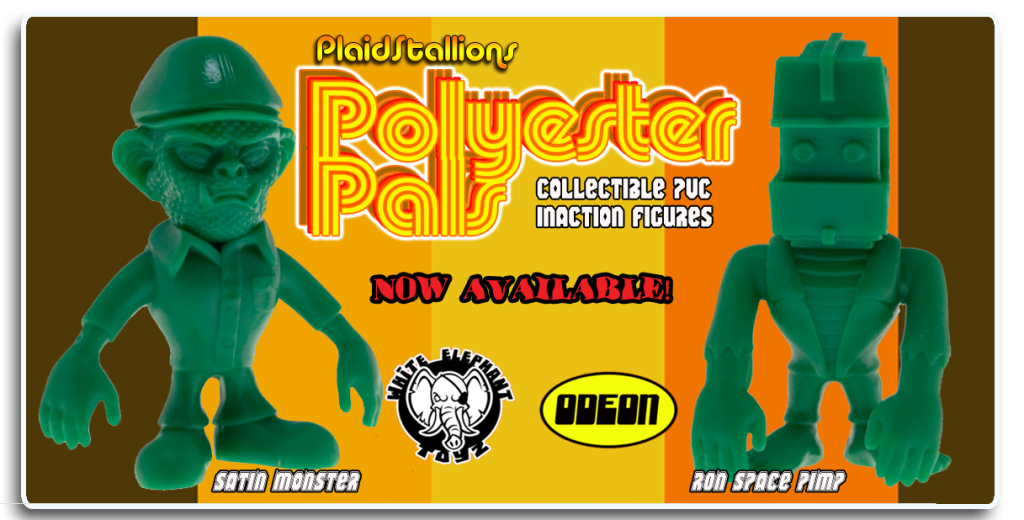 Our latest book is "Knock-Offs: Totally Unauthorized Action Figures" a love letter to cheeky copyright-infringing toys. You can get this new book via the PlaidStallions Shop, On Amazon (Affiliate Link) or eBay (eBay Link)
FACEBOOK GROUPS FROM PLAID STALLIONS

Pod Stallions is based on our podcast and is one of the most fun groups on Facebook. Toys, Comics, Movies, TV, it's all up for grabs, and remember, folks, you keep the glass! If you like our show, then you have found your tribe.

Mego Knock Off Headquarters– The leading group discussing 70s Dime store knock-offs and bootleg action figures, we talk vintage toys and not others. We know the difference between Astro Apes and Action Apeman.  It's a fun group where we talk about Lincoln Monsters, AHI, Mighty Gary, Tomland, Bogi, Demo Man, Mortoys, and other generic greats.
Bootleg Star Wars