BIG Toys Week: Rodan by Mattel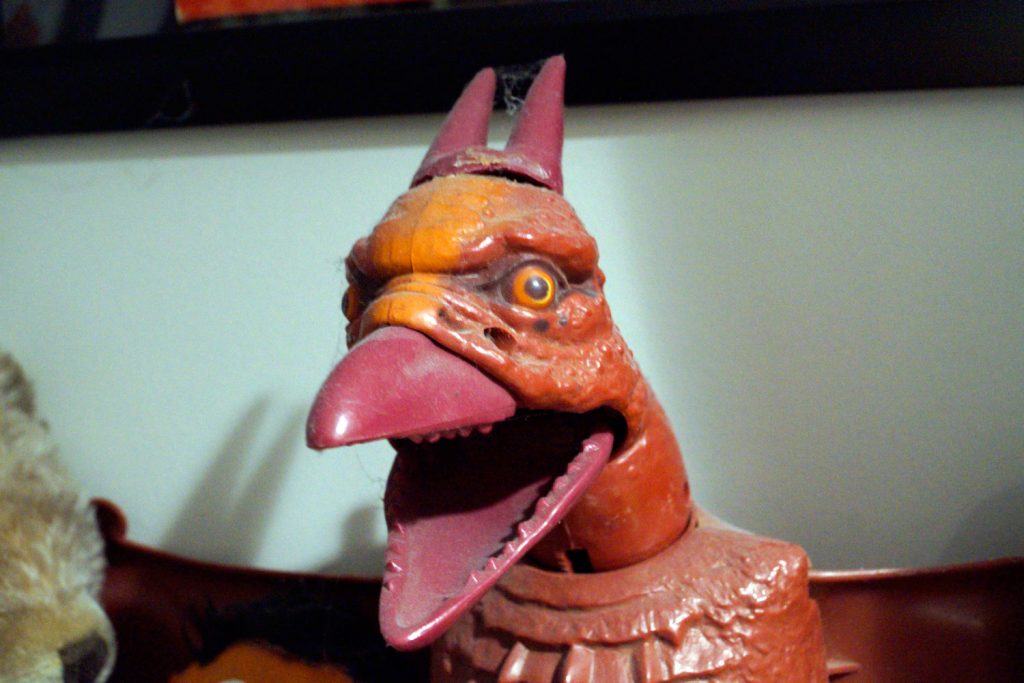 I cap off this theme week with one of my absolute favorite BIG toys of all time, Rodan! Toho movies were a treat for me growing up, rarely playing on TV, I can vividly remember watching each one I did catch.

The weekly Godzilla cartoon and monthly Marvel comic were also enabling my love for Japanese Kaiju cinema. My single attempt to get a Mattel Godzilla toy was begging my parents to buy me one at Woolco.

It didn't go over great.
Rodan was not released in Canada, so I was blissfully unaware of it. When I began toy collecting in high school, Godzilla and the Shogun Warriors were on my short list, basically I was fixing Santa's mistakes.

I started by visiting kids I grew up with and asking if they still had their toys, I got a lot of weird looks, I also got a lot of cool old toys. I eventually graduated to late night calls to the shadow network of dealers and collectors in the United States.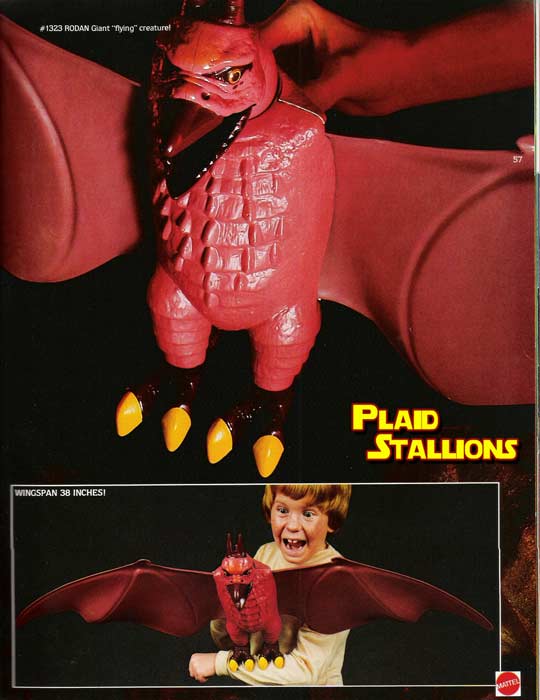 Everybody knew somebody and you'd get off the phone with one guy and have a new contact to call. One of them mentioned he had a Mattel Rodan, I probably swallowed my gum, I'd never heard of this toy, I NEEDED it.

So after some negotiation, at 17 years old, I had a Mattel Rodan hanging over my dresser mirror complete with a cigarette in his mouth and a pair of tiny sunglasses. I wish I had a picture of this.

He would be the first thing I saw every morning until college when I sold him for car money. It kind of stung to see him leave at that toy show…
Flash forward to 2007 when I encountered a great deal on a boxed Rodan, I snapped it up and put it on display. It was pretty magnificent, I'd hate to think what it would sell for now.

But for some reason, it brought me little to no joy. I eventually sold it to a friend for a friend price, he still mentions it.

Later on, it dawned on me that sometimes "Mint in Box" isn't as fun as loose. The Rodan I had as a teen didn't have a box, heck he was missing his feet! So if I wanted a Rodan, it would have to be loose.




And here he is, my 3rd Rodan toy hanging with some of my childhood toys, hung over my workspace, he's often one of the first things I see every day (after my dog). He never fails to bring me joy.