Bendy Mummy meets the Bendy Wolfman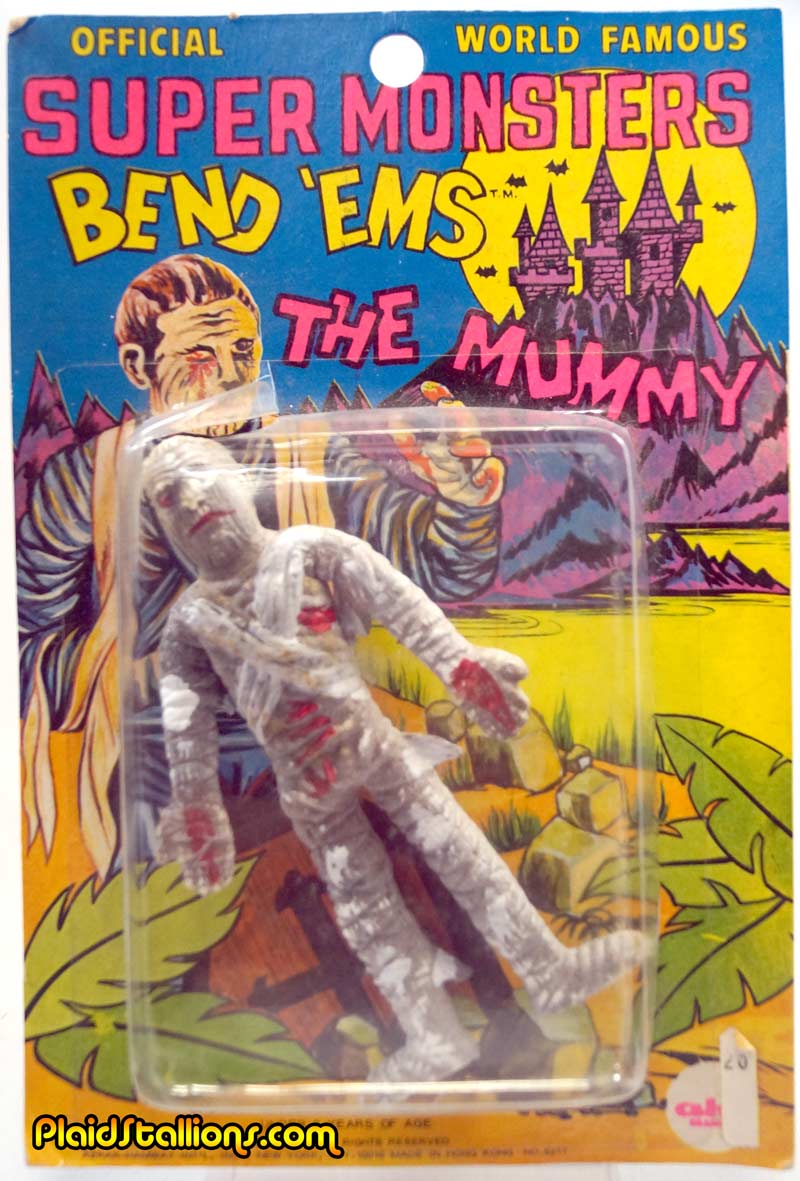 I've never blogged about these two, the jewels of my bendy collection, the Mummy (with card artwork swiped from the Aurora model) and the Wolfman!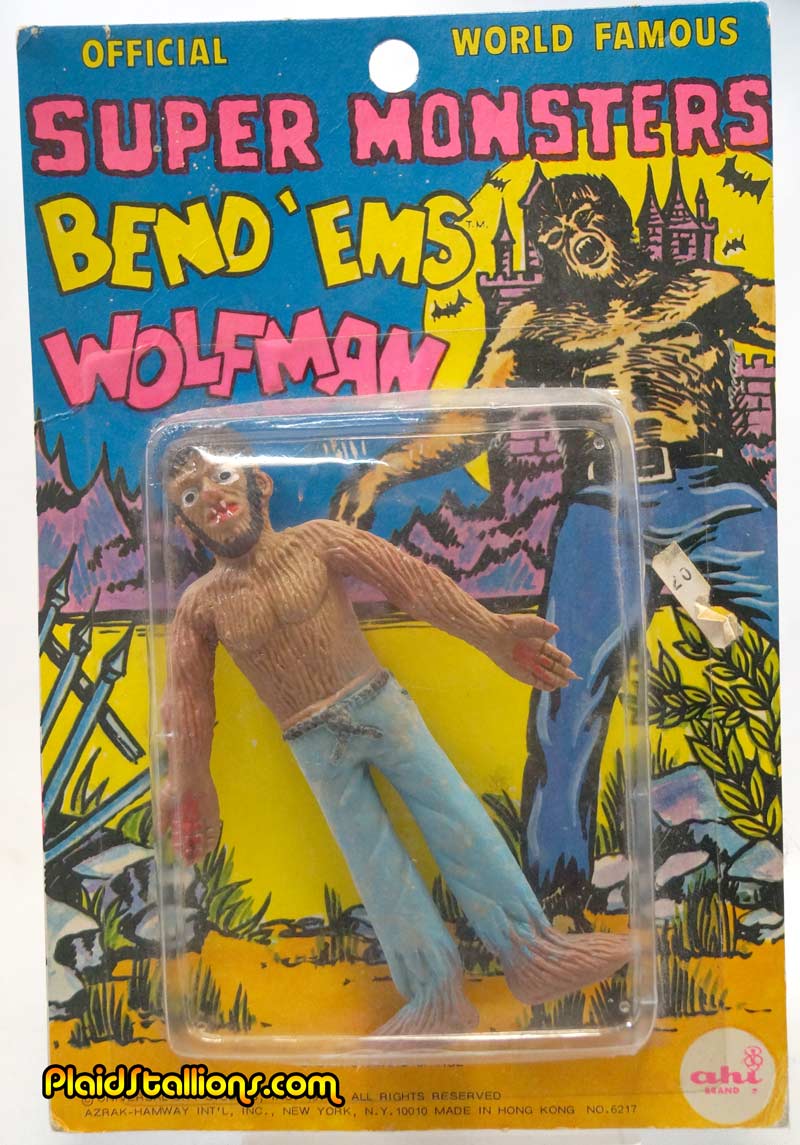 Not sure who this shirtless gentleman is but he's no Lon Chaney Jr.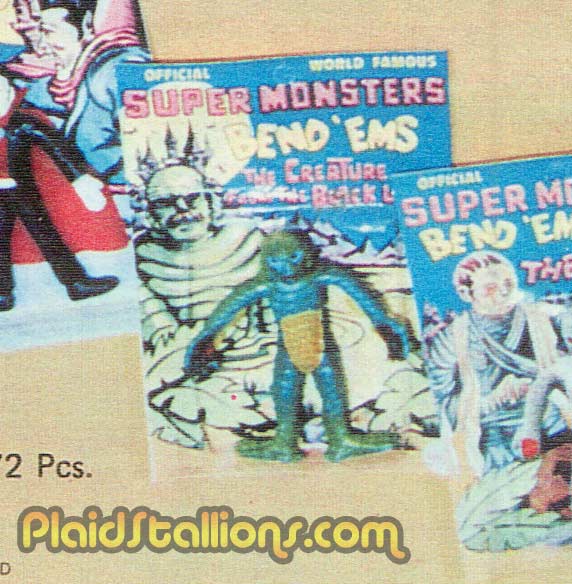 Unless that money tree i planted blooms, this is the closest I'll ever come to this lagoon dweller….
;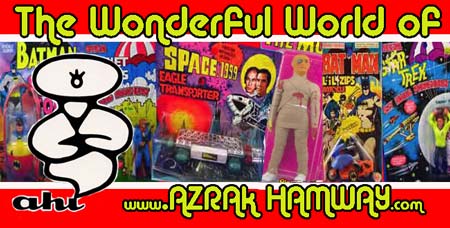 More AHI at AzrakHamway.com