Batman and Joker race to the death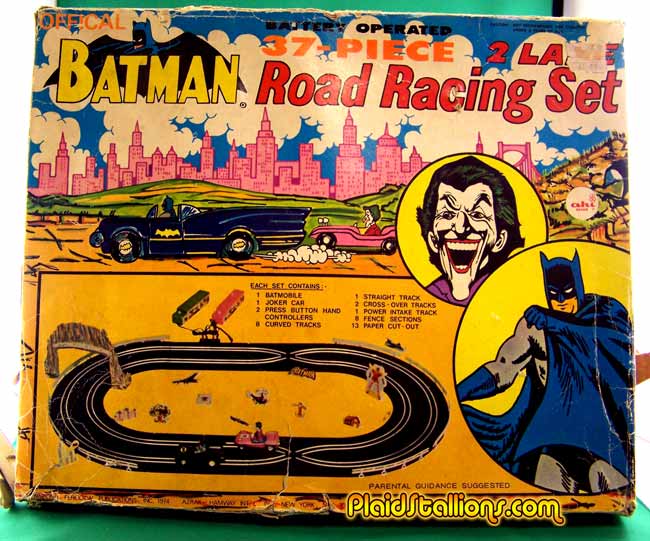 Time to take an indepth look at one of the more premium products made by

Azrak Hamway

, this time it's the Batman Road Race set. Normally, AHI stuck to low cost rack toys and released the higer priced items through their Remco brand but occasionally they'd do a higher price point item like this road race set and well, do a pretty good job of it.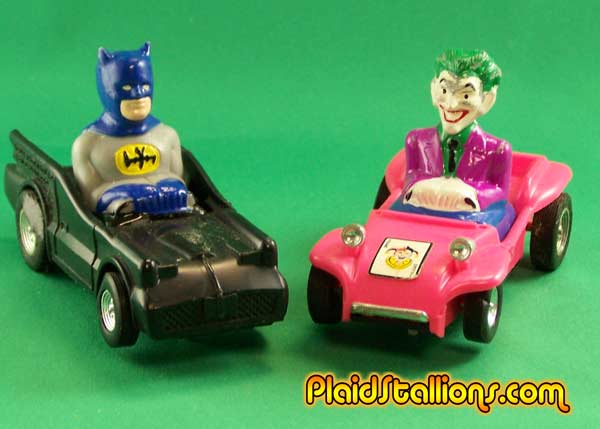 As you can see the big star of this set are the cars, how cute are these? It doesn't hurt that the Joker's car looks like Wonderbug.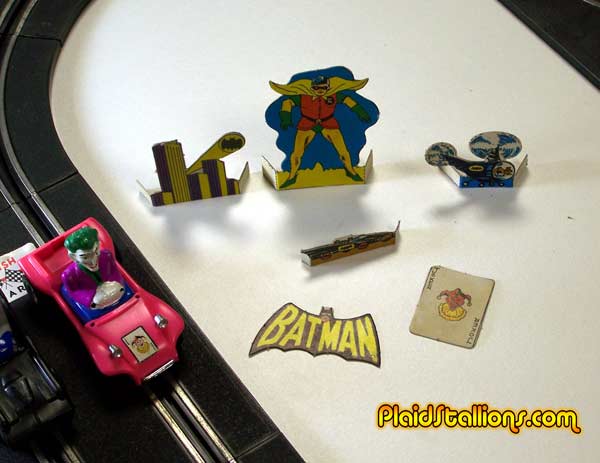 The track is generic but AHI threw in a lot of cardboard goodies to keep the Batman vibe going, I especially like the Joker card.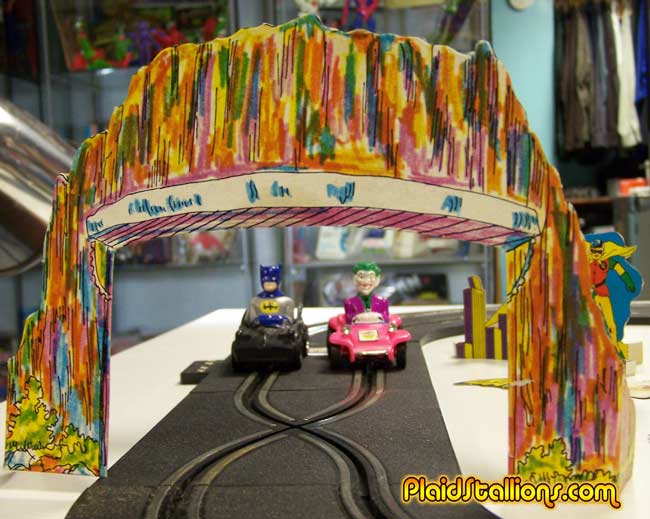 This may have been 1975 but the influence from the TV series is still very obvious, it's a little cardboard Bronson canyon!