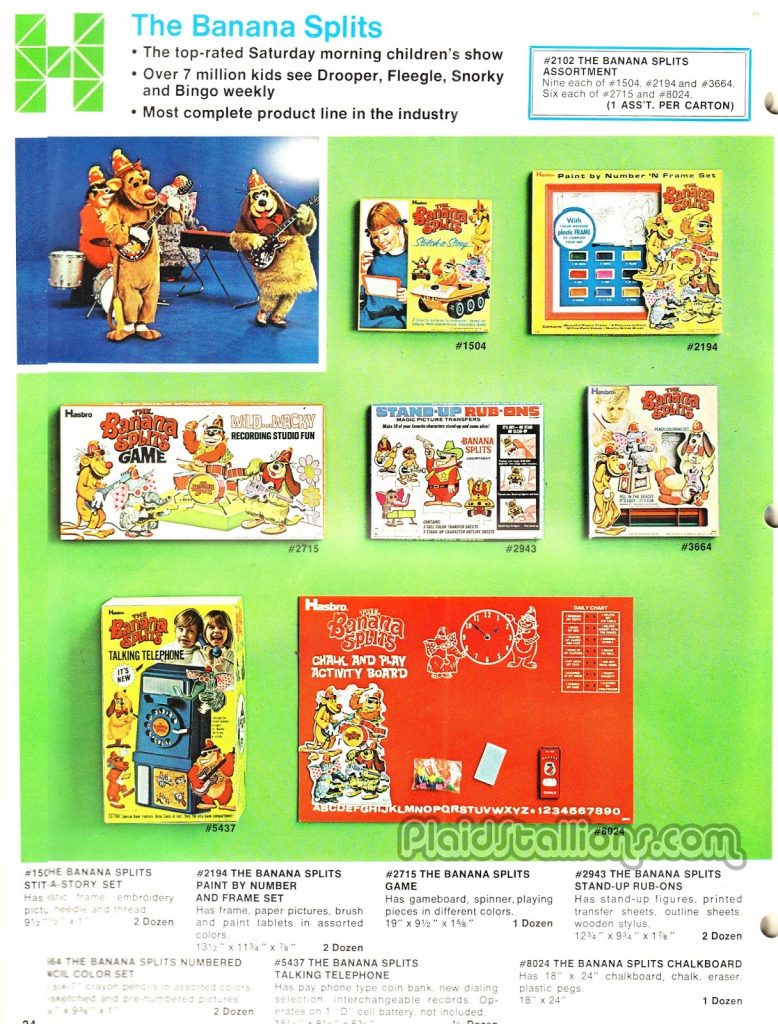 I'm a little young for the original run of the Banana Splits but their reruns are a really happy early memory. So I totally dig these pages from the 1969 Hasbro catalog, I never knew how much merch they got.


I especially would have loved these!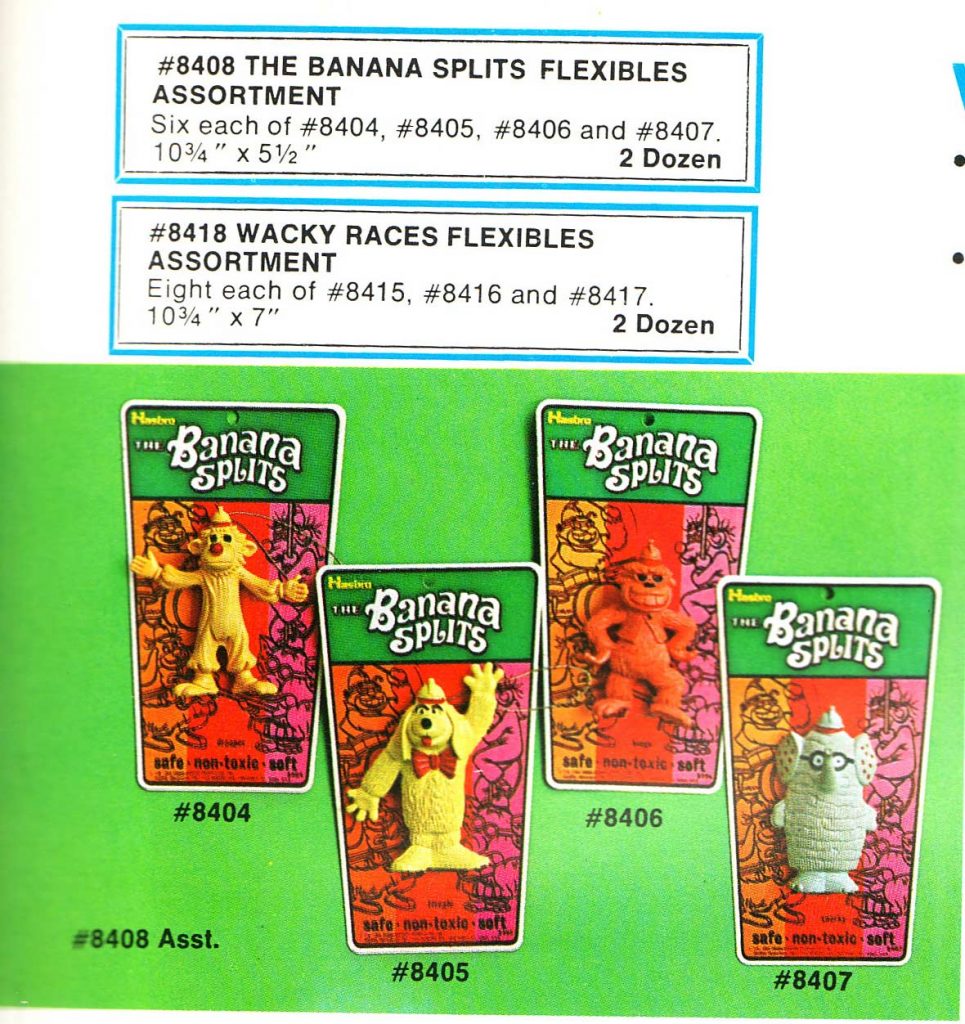 I'm a sucker for bendy figures and these are wonderful.