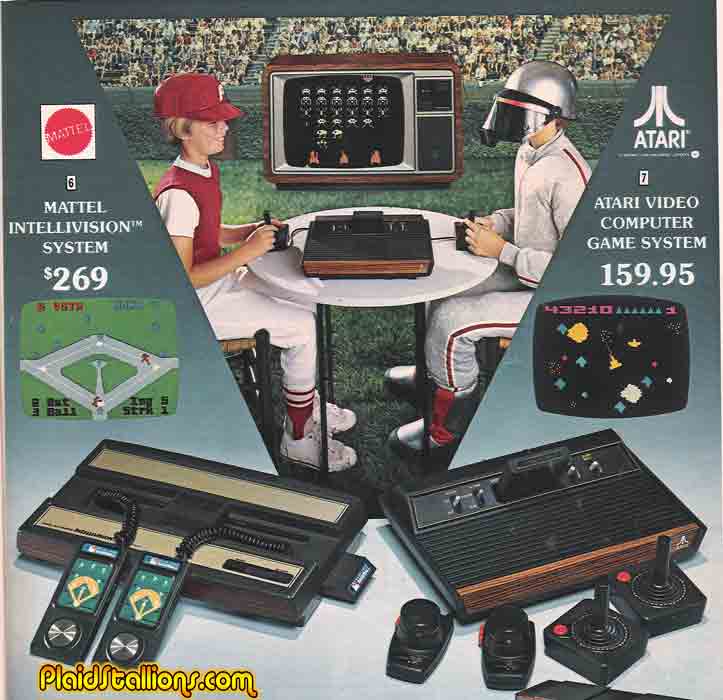 I am a veteran of the video game wars, fought mostly on my schoolyard. I, being of the clan of Atari, waged daily combat against those who had sworn allegiance to George Plimpton and quoted from the Book of Mattel. Mostly about how much superior the Intellivision system really was. I can remember HATING kids who had Intellivision and those damned commercials, I don't know why I took it so personal, I guess it was because I had no defense against "If it's said on TV,it must be true!"
My best friend at the time had Intellivision, and since he was Switzerland we played it all the time, it was a fun system and I liked a lot of the games, there I said it.
Halloween Countdown:
Erick from Wonderful Wonderblog shares with us some late seventies joy with Gene Simmons makeup, I wonder if he used the Remco Kiss Your Face set?