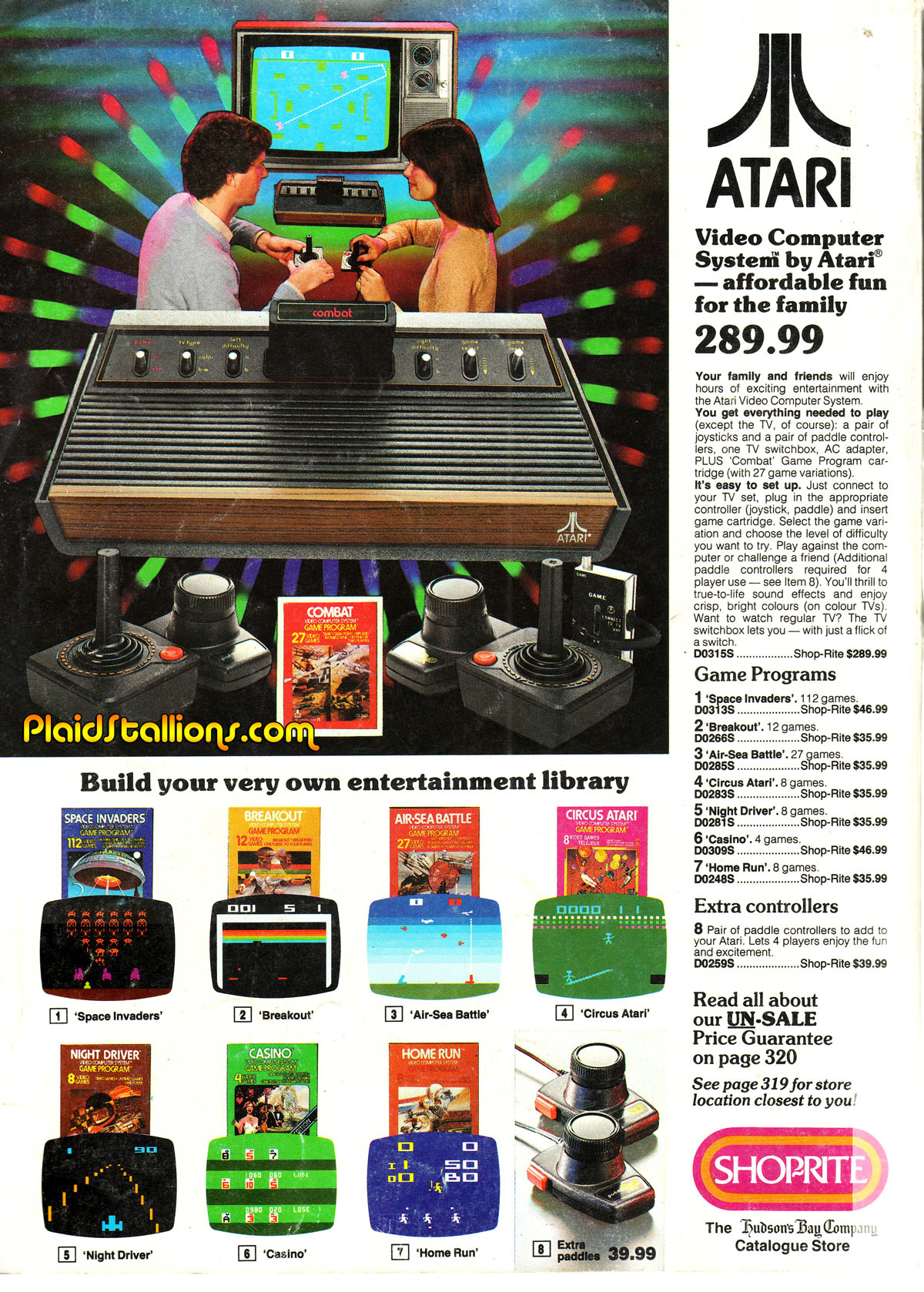 My grandmother never threw catalogs out, she let them sit until the new one came in.
So I can remember spending the better part of a year staring at this image, plotting as to how I would make the Atari 2600 mine.
I had to get my first job but it was so worth it and it changed Christmas forever.