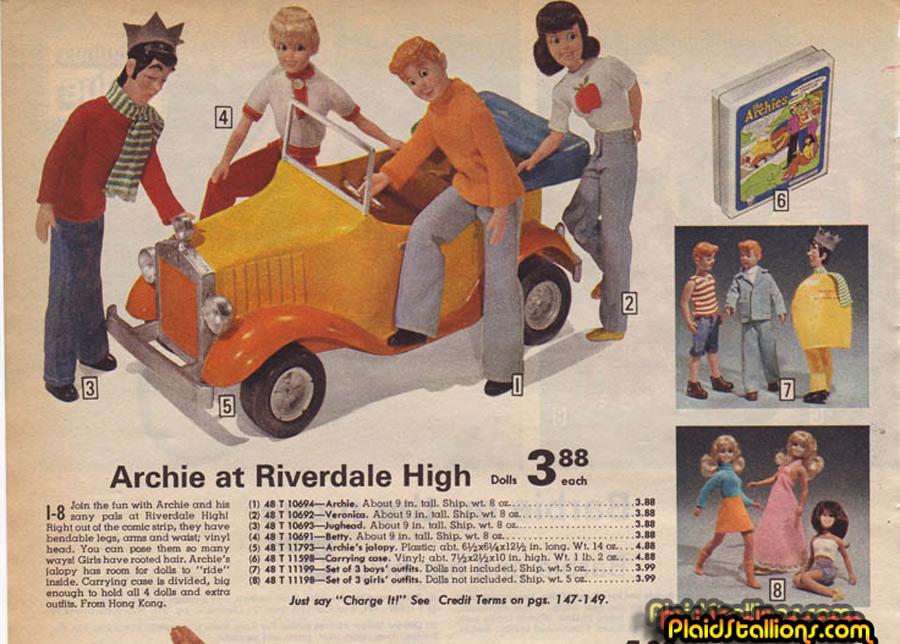 Archie comics and cartoons ruled when I was a kid and I would have loved to have these groovy figures by Marx toys. However, I just don't remember them so Jughead never got to team up with Batman and Big Jim.

Oh, the adventures they would have had!
New Six Million Dollar Man Shirt in our Redbubble store!