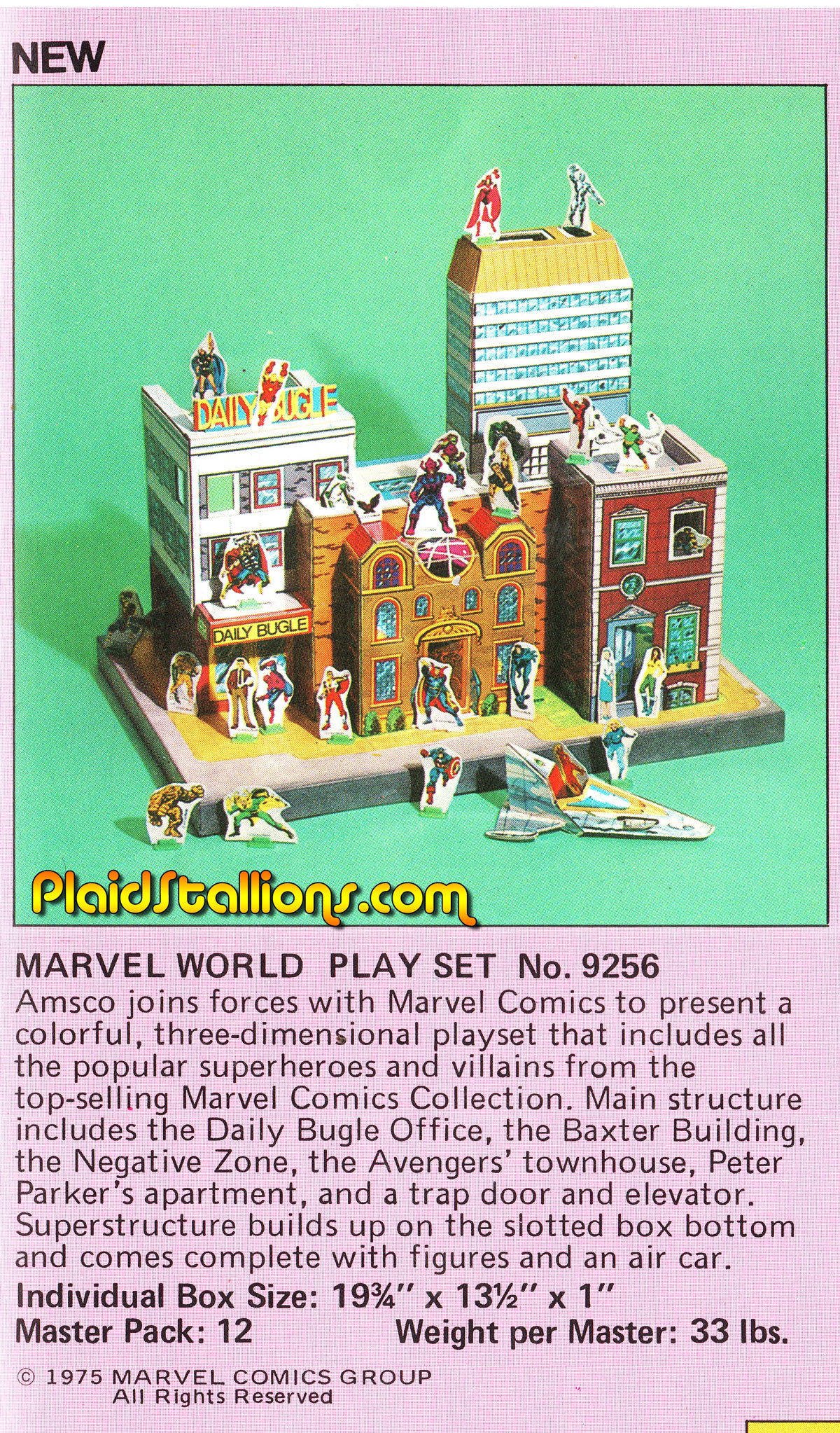 The Amsco Marvel World Playset is one of the most wonderful pieces of Superhero merch from the 1970s.
An expensive collectible now, I think the major reason for it's appeal is it was comic accurate in an era when it has no business being so.
Seriously, Doctor Strange's

Sanctum Sanctorum?