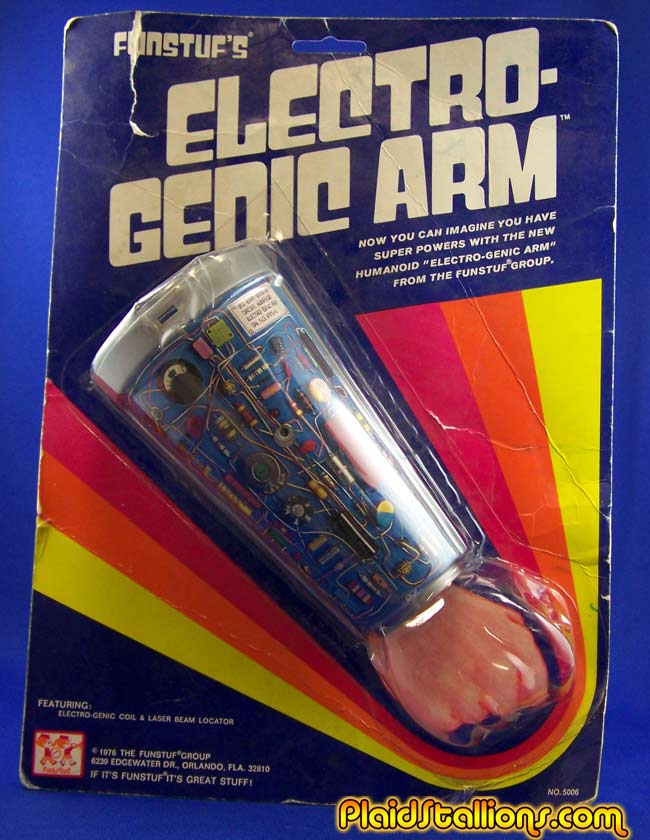 I'd never heard of the Funstuf Electrogenic arm until I started this blog but when it appeared on Ebay I had to have it. It's a crazy little item obviously meant to cash in on the popularity of the Six Million Dollar Man fad without paying a nickel for the rights.
What's great about it is, it really doesn't do anything. You roll it up your sleeve and it makes you look like Steve Austin, that's it, that's all. It comes with an "Electrogenic coil" (which looks like really nice string) and "Laser Beam Locator" (there it is!) but takes no batteries, so you have to provide your own "dun-nuh-nuh-nuh" sound effects.
Toymaker Funstuf made a lot of weird but addicting items like this, more on them very soon.