AHI Wind-Up Super Monsters Score!
This weekend, I had a happy find, and I wasn't even trying. I poked my head into a local flea market, where I've never found anything, and to my surprise, I found a toy vendor! While most of his wares weren't what I collected, I spied this tucked in the back—a carded wind-up sparking super monsters' little walkers.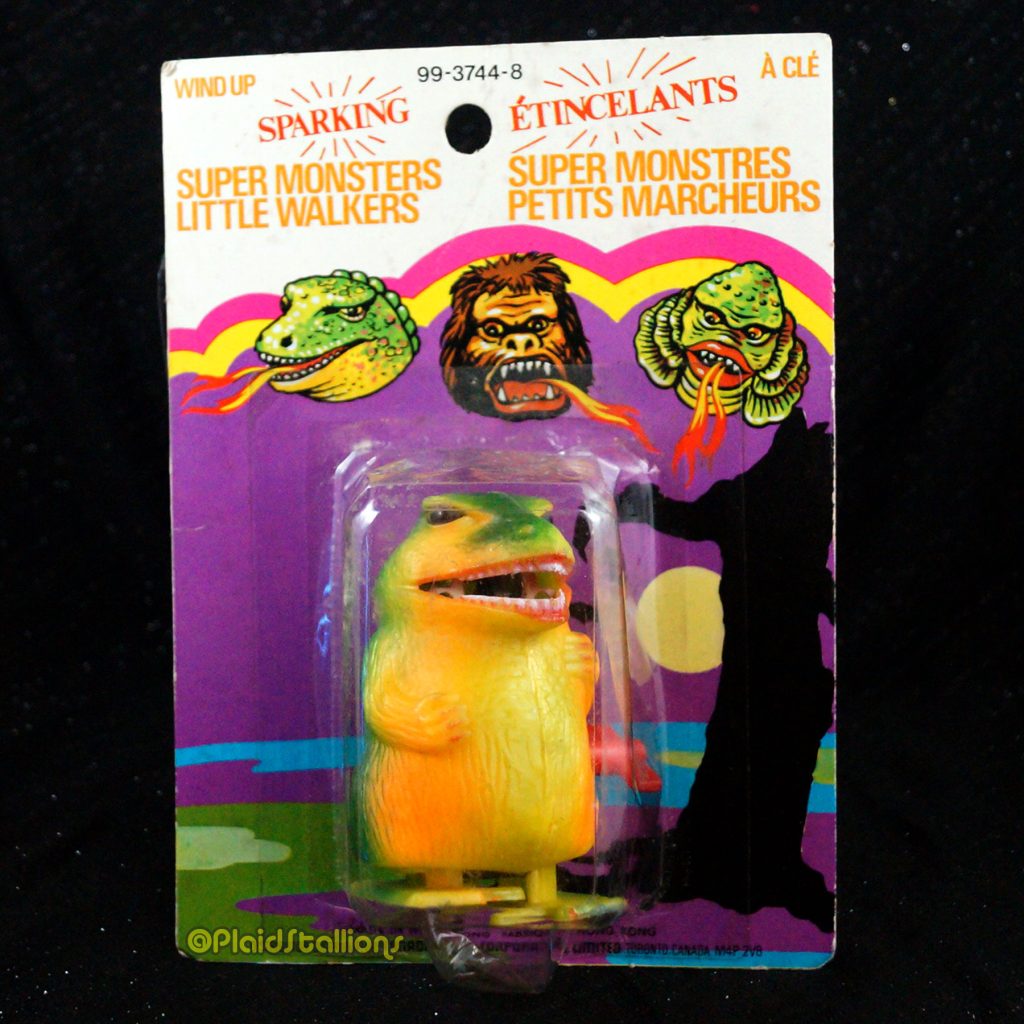 These toys were originally sold by AHI and were officially licensed, but they would have a long life post thanks to their factory known as SOMA, which would keep them in production for decades after.
My introduction to this series was in 1979, when I was in the third grade, and Canadian Tire imported this series into Canada. My mum, who knew I was a monster fan, took me down there, and we bought them all. They were the only Godzilla and Creature from the Black Lagoon toys I had as a kid, so they were especially memorable.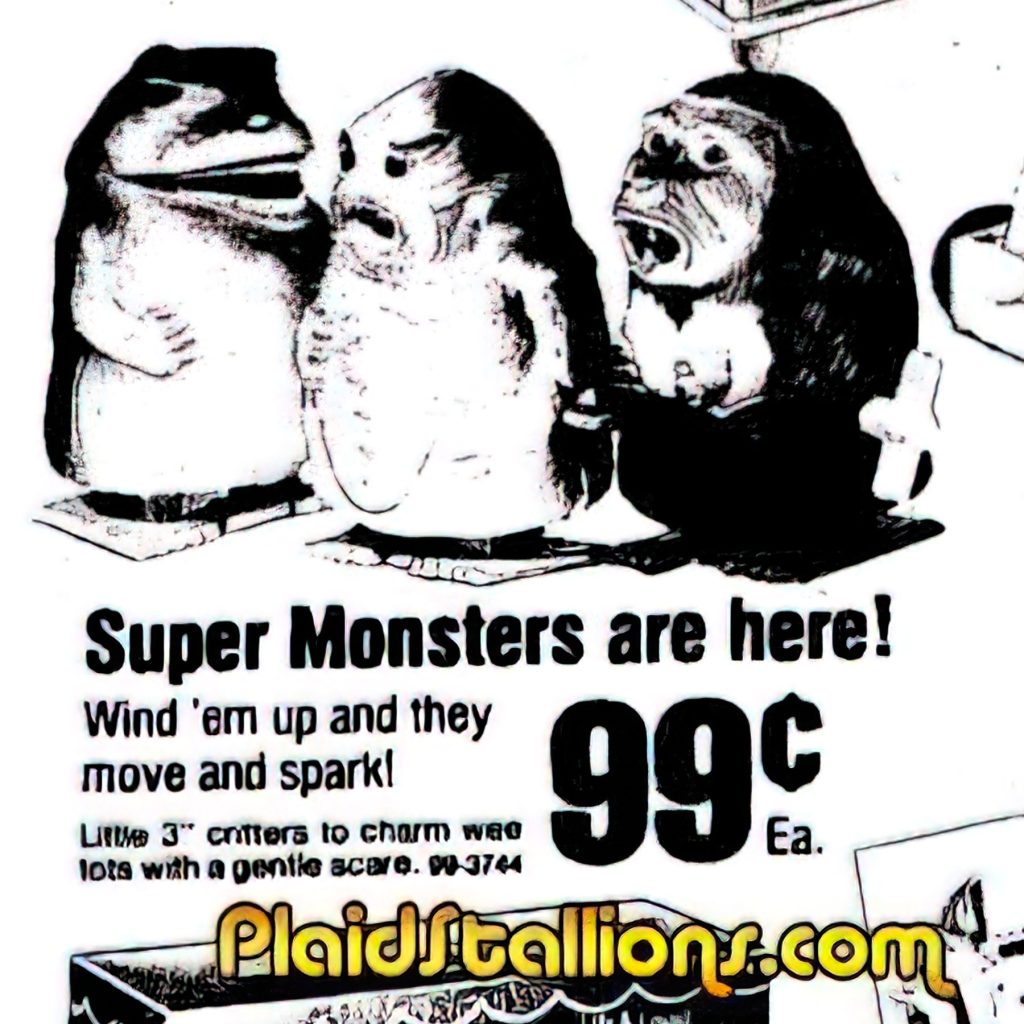 Tracking this guy down on the original Canadian Tire card this weekend brought back fond childhood memories.
Issue 6 of Toy-Ventures ships next week, order now from our shop and get a free Star Team Poster by legendary artist Dave Waugh!
Our newest book "Knock-Offs: Totally, Unauthorized Action Figures" is now available. It's 130 pages of bootleg goodness.
You can get this new book via the PlaidStallions Shop , On Amazon (Affiliate Link) or on eBay (eBay Link)
Our book Rack Toys, Cheap, Crazed Playthings is now available again! Order through our Affiliate Link
Order Rack Toys 2.0 Here through our Affiliate Link►https://amzn.to/3Bkm9z1
FACEBOOK GROUPS FROM PLAIDSTALLIONS

Pod Stallions is one of the most fun groups on Facebook. Toys, Comics, Movies, TV, it's all up for grabs and remember, you keep the glass!

Mego Knock Off Headquarters– The leading group discussing 70s Dime store knock-offs of Mego action figures, we talk vintage toys and not others. We know the difference between Astro Apes and Action Apeman! It's a really fun group where we talk about Lincoln International, AHI, Tomland, Bogi, Demo Man, Mortoy, and other generic greats.