AHI Mysteries #3: Super Klobbers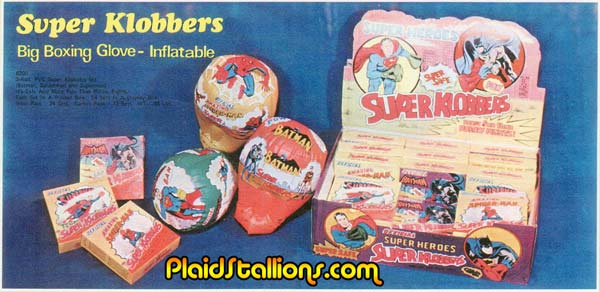 Here's another one I hope is real, Super Klobbers. Basically, they're just Centsable Socker Boppers with Super Hero dressing. The kick of these is they seemed to have used classic stock art (including swipes from the Mego Superman box) and added boxing gloves to them. Look at that lovely Neal Adams Batman ready to go into the ring.
If you remember these as a kid, drop me a line.