70s Bugs Bunny Merchandise
I don't collect Bugs Bunny merchandise as an adult, I honestly feel watching Looney Tunes as a kid was time well spent. The Bugs Bunny/Road Runner show was an oasis every Sunday away from "Hee Haw" and freaking "Lawrence Welk" (which I now adore). With national recognition, it's no surprise that Bugs enjoyed "Krusty the Clown" merchandising levels. 
It could be argued that Bugs is a good role model as he eats his vegetables, but I digress. When pouring through a 70s Sears catalogue, I saw this page and immediately recognized that Toothpaste dispenser. I'm pretty positive that we had that in our bathroom as a kid, and it made a huge mess, so it eventually got removed. I haven't thought of it in years.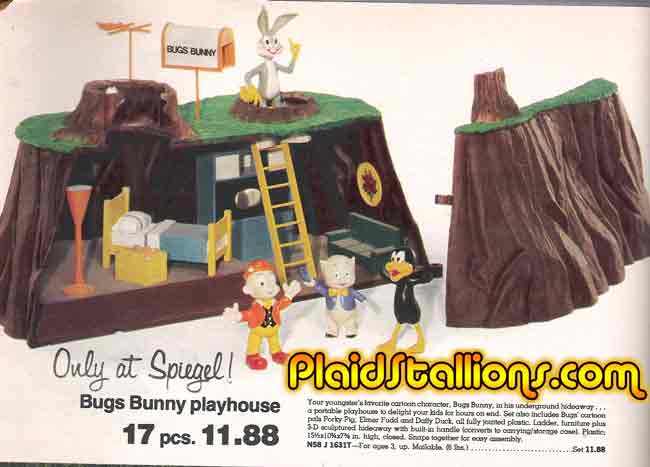 This Bugs Bunny Playset was only available at Spiegel. I wish I had this as a kid. I mean, look at it! It's amazing.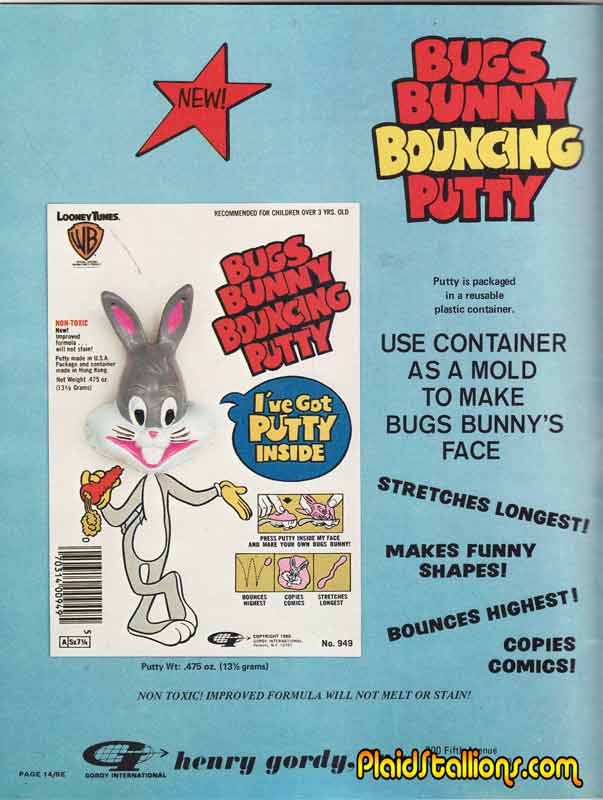 Janex made a lot of cool Bugs Bunny merch, even teaming him up with Elmer Fudd for a clock!
I am jealous of anyone who saw Bugs Bunny in Space.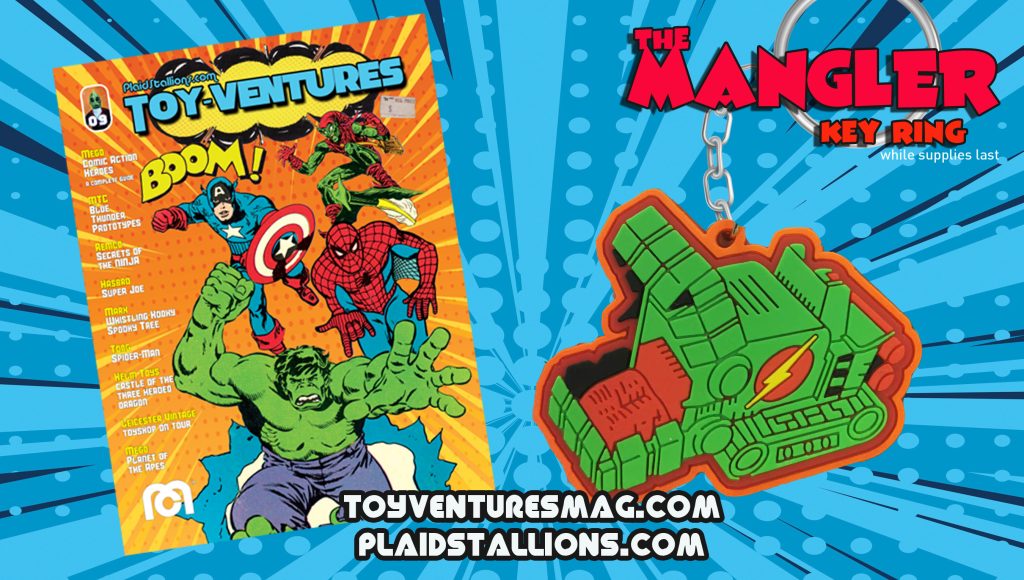 Do you miss toy collector magazines?
That's why we created Toy-Ventures magazine, an old-school print publication dedicated to vintage toys from the 1960s to the 1990s. Each issue is packed with never before seen images and information written by some of the top collectors. We've got nine issues and climbing; please check our page here or visit our store.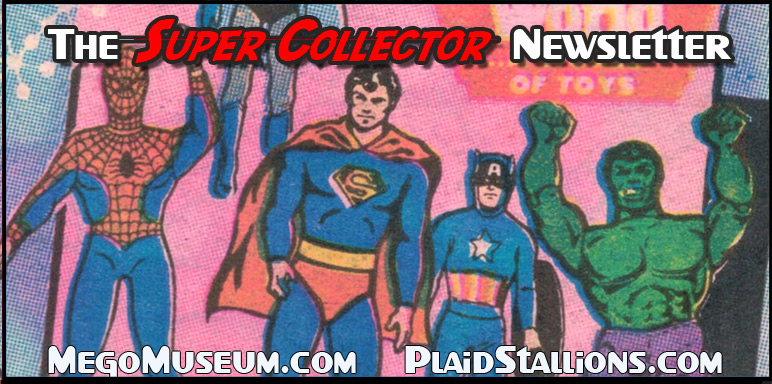 The PlaidStallions Polyester Pals have arrived and come in green and orange. Be the first kid in the sandbox with our Podcast mascots!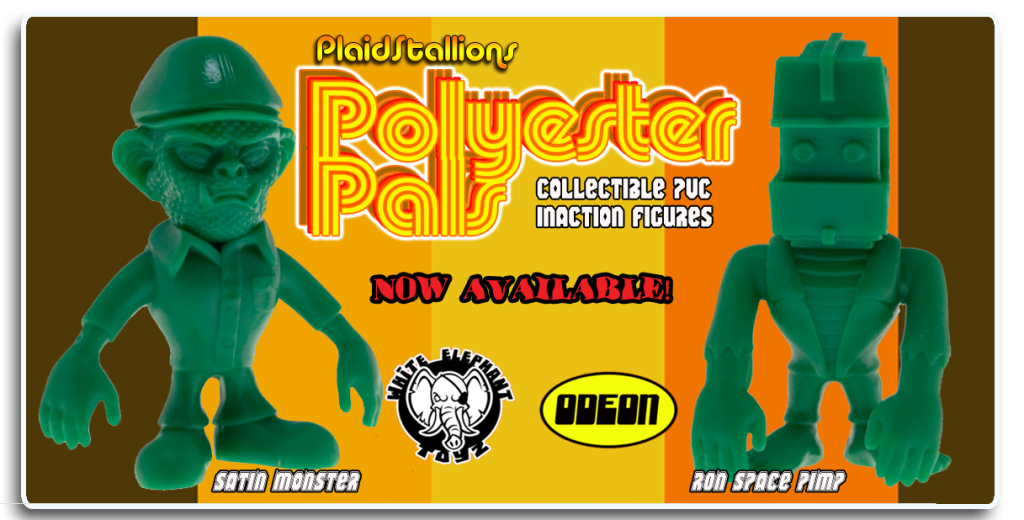 Our latest book is "Knock-Offs: Totally Unauthorized Action Figures" a love letter to cheeky copyright-infringing toys. You can get this new book via the PlaidStallions Shop, On Amazon (Affiliate Link) or eBay (eBay Link)
FACEBOOK GROUPS FROM PLAID STALLIONS

Pod Stallions is based on our podcast and is one of the most fun groups on Facebook. Toys, Comics, Movies, TV, it's all up for grabs, and remember, folks, you keep the glass! If you like our show, then you have found your tribe.

Mego Knock Off Headquarters– The leading group discussing 70s Dime store knock-offs and bootleg action figures, we talk vintage toys and not others. We know the difference between Astro Apes and Action Apeman.  It's a fun group where we talk about Lincoln Monsters, AHI, Mighty Gary, Tomland, Bogi, Demo Man, Mortoys, and other generic greats.
Vintage Mego